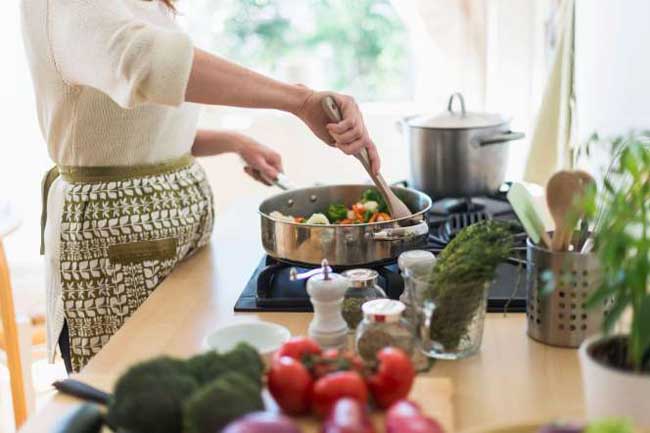 EAT SMALLER PORTIONS
"You don't need to cook your own food or even eat different food to lose weight," says Katula. "You just need to eat less, and eating less doesn't take more time or cost more money." Most people need to consume between 1,200 and 1,500 calories a day if they want to drop pounds in a healthy and sustainable way—and for a lot of people, eating appropriate portion sizes, skipping dessert, or not going back for seconds is one of the easiest ways to reduce their total calorie intake.
DON'T SKIP MEALS
This may seem counterintuitive after advice to eat less overall, but busy people especially may need to space out their calories more throughout the day, says Jessica Bartfield, MD, clinical assistant professor at Loyola University's Center for Metabolic Surgery and Bariatric Care. That's because going more than four or five hours without refueling can slow metabolism, affect hormones and insulin levels, and contribute to unhealthy food choices when you do finally sit down to eat. "A lot of our overweight patients aren't necessarily overeating, but their eating patterns have become so erratic—they have a cup of coffee in the morning and then no real food until late afternoon," she says. "They key is to avoid that and keep a consistent schedule, whether that's three meals a day and a couple of snacks, or five mini meals."
[contentblock id=1 img=adsense.png]
SQUEEZE IN MORE MOVEMENT
Setting aside time for a 30- or 60-minute workout is ideal, "but you can burn a lot of calories in not-so-ideal workout situations, too," says Katula. In fact, there's nothing wrong with breaking up your 150 recommended minutes of weekly moderate exercise into short bursts throughout your day. "If you can fit in 10 minutes in the morning, 10 minutes at lunch, and 10 minutes at night, and you can do that five days a week, you're there," he says.
Katula tells his patients to think of burning calories they way they think of saving money. "We do so many little things—clip coupons, buy store brands—to save a dime here or a quarter there, because we know it adds up," he says. "Exercise is the same way: A few push-ups here and a few extra steps there can add up, too, if you do it regularly."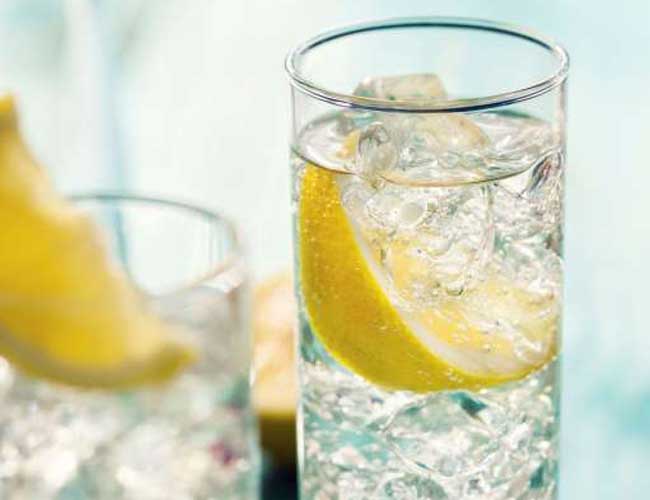 PRACTICE SIMPLE FOOD SWAPS
Just like Katula tells his patients to think of exercise like they do clipping coupons, he tells them to think of their food choices the same way. "Whether it's leaving the cheese off a hamburger or switching from mayo to honey mustard, there are so many little things you can do and so many little swaps you can make over the course of a day that can add up and save you calories without costing you any extra time." Think about your daily beverages too, not just your solid foods. Switching from soda to seltzer water with lemon (or even to diet soda), or using less sugar in your coffee, for example, can save you several pounds a year.
MAKE SURE YOU'RE SLEEPING ENOUGH
When it feels like there aren't enough hours in the day, it may be tempting to stay up late or wake up super early just to get everything done—especially if you're trying to squeeze in regular exercise in addition to everything else you have to do. That strategy can backfire if you're not getting enough quality shuteye for your body to function properly, says Katula. "If you're trying to change your behavior and lose weight by eating less and moving more, you will be more likely to achieve that if you are getting the proper amount of sleep," he says. Sell yourself short and you may lack the energy needed to complete your workouts; even worse, you'll crave sugary and fatty foods that will help you stay awake, but will wreak havoc on your waistline.
[contentblock id=2 img=adsense.png]
USE YOUR WEEKENDS WISELY
Even if your job requires long and grueling hours, hopefully you have at least a couple of days off every week to regroup—and plan ahead. "Even though we're pressed for time, most of us have pretty predictable schedules," says Dr. Bartfield. "So it can help to spend some time on Saturday and Sunday shopping for healthy food, preparing some lunch and dinner items for the week, and deciding which days you're going to eat what."
You can also use your day or days off to get in longer workouts than you'd have time for during the week, says Katula. "If you can get in 120 minutes of exercise over the weekend, you really only need to dedicate small amounts of time throughout the week to reach your 150-minute goal."
BE ACTIVE WITH FRIENDS AND FAMILY
You may argue that weekends are for family time, or that you'd rather spend your precious free time with friends. Why not turn that social time into fitness time? "You don't need to go to the gym for it to count as exercise," says Katula. "You can play with your kids for a few hours and still get your heart rate up and see beneficial results."
[contentblock id=1 img=adsense.png]
Join a pick-up sports league or a running group with friends, or swap your typical happy-hour date for a Spin class together. Or, start a weekly walking or hiking tradition with your family. Either way, being active with others can help you stick with it. "Social support is a key ingredient to any sort of behavior change," says Katula.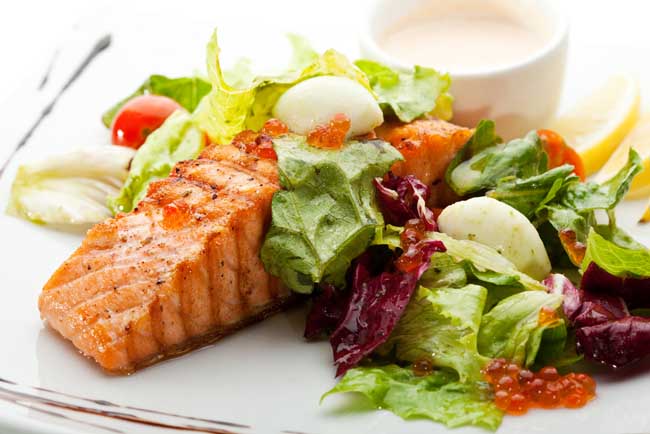 HEALTHY-MEAL SHORTCUTS
We're often told to steer clear of packaged foods for better health, but some frozen and pre-made goods can truly help you whip up a healthy meal in minutes, says Bartfield. "There are tons of good options in the freezer aisle, either for individuals or even family-size meals, that can be prepared quickly," she says. "Or you could buy a rotisserie chicken—take the skin off and slice it on top of a salad, or buy frozen vegetables to serve with it." (Keep in mind that rotisserie chickens can be high in sodium, so cut back your intake from other sources.) On nights when even that's not an option, you still have choices about where you eat out or what prepared foods you bring home; the key is knowing ahead of time which restaurant you'll choose and which items are healthiest, so you're not stuck making a last-minute (bad) decision.