Mezcal is tequila's older country cousin, made from different types of agave that infuse it with big, brawny flavors — think smoke, sweat, and petrol. As such, it doesn't always play well with others. In Mexico, people drink the stuff undiluted and have for hundreds of years.
[contentblock id=1 img=adsense.png]
Mezcal seemed to prefer it that way. That's why I used to say that mixing cocktails with mezcal was like trying to teach a pig to sing: It wastes your time and annoys the pig. Best just to leave it alone.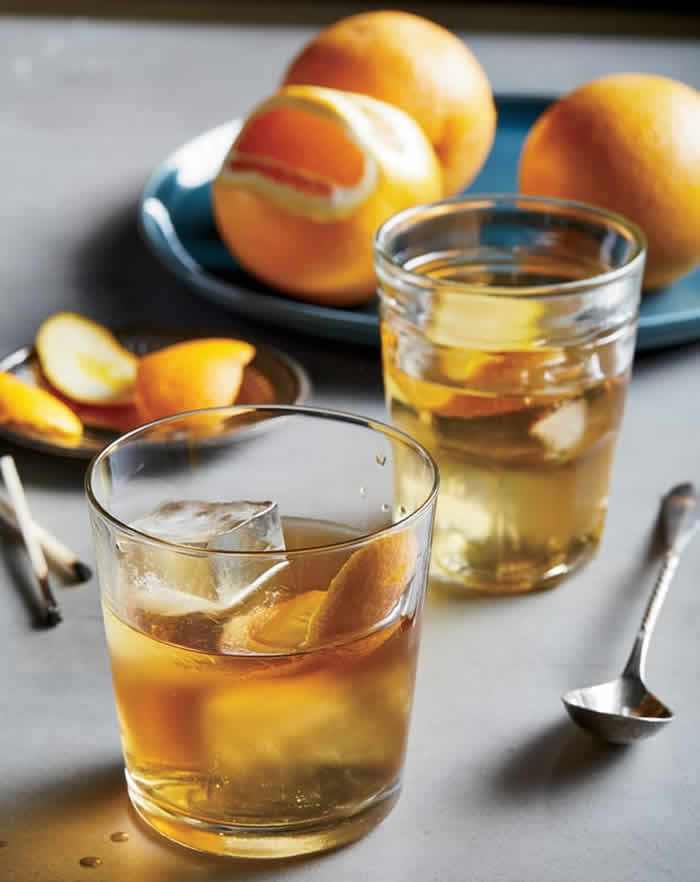 But lately I've warmed to mezcal cocktails. It helps that there are more mezcals on the market now, and many of the new ones aren't so smoky, like Marca Negrá Espadín and Real Minero Jabalí. "There are fruit-forward mezcals, and mezcals with so many botanical flavors you would think they're gin," says Nacho Jiminez, the head bartender at Ghost Donkey, an agave-focused bar in New York City. Bartenders have also figured out a couple of strategies. One: Keep it in the agave family by combining mezcal and tequila in a classic recipe, like a margarita or Oaxacan Old-Fashioned. Two: Make it a fair fight by pitting mezcal against an equally assertive ingredient, like the fiery ginger and poblano pepper in the Mezcal Mule or the explosively herbaceous Chartreuse in New York bartender Tyler Caffall's Kate Valk. Follow either of these rules and you'll have that pig singing in no time.
Oaxacan Old-Fashioned
1⁄2 oz mezcal
11⁄2 oz reposado tequila
2 dashes Angostura bitters 1 barspoon agave syrup Orange twist
[contentblock id=2 img=adsense.png]
Add ingredients to an ice-filled rocks glass. Stir until cold. Garnish with a flamed orange twist. 
Mezcal Mule
2 oz mezcal
1/2 oz Ancho Reyes Verde Chile Poblano Liqueur 
1⁄2 oz fresh lime juice
Ginger Beer, Lime Wedge, Sprig of Mint
Add first three ingredients to an ice-filled highball glass, then top it off with ginger beer. Garnish with lime wedge and mint. 
[contentblock id=3 img=gcb.png]
Kate Valk
2 oz mezcal
3⁄4 oz lemon juice
1⁄2 oz yellow Chartreuse 1⁄4 oz agave syrup
1⁄8 oz Ricard pastis