Every zero in age involves some concerns and demands some lifestyle change. Health is not important for females, but also for males who are deeply busy in their routine life to win bread and butter for the entire family.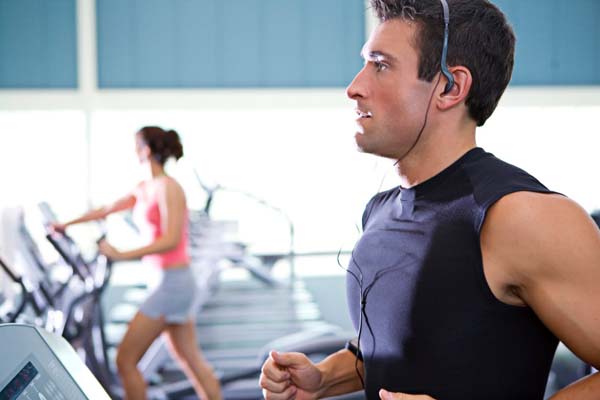 If you are moving from 20s to 30s, you should pay some extra attention to your health. As you are growing up, your body functions and health issues are getting more serious. However, you can take good care of everything if you follow simple heath tips.
Strengthen your bones:
Men have more power and bigger responsibilities. Now that you are crossing teenage, you should take care of your health. Taking care of bone health is as important for males, as for females. After you reach the age of 30, your bone mass begins to decline, which can make them prone to fractures even with some normal injuries.
Though, the rate of bone loss is minor, but it can be dangerous if you have family history of osteoporosis, if you are a smoker, or if you are not a big fan of gym. To keep your bones healthy, you need to intake calcium enriched diet along with some weight bearing exercises.
Keep Check on your prostate:
You need to keep an eye on your prostate to be aware of any potential problems. You must be well-aware of the early warning signs of prostate cancer to get the treatment as early as possible. Usually, frequent needs of urination or painful urination or ejaculation accompanied by blood are the most common symptoms of prostate cancer.
Some males also experience difficulty in getting or maintaining erection and starting and holding back the urine flow. If you experience any of these symptoms, you should consult your doctor.
Say YO to Yoga:
Yoga is the real good exercising routine that can improve flexibility of your body and helps regulate your blood pressure and heart rate. With Yoga you can get ease from the stress of your workplace.
Control your size:
Inactive lifestyle can lead to obesity, which in turn can bring many bigger health problems. Even in an active lifestyle, staying slim is a challenge for many people. If you cannot go to the gym on regular basis, try to eat less to balance up. Take smaller portions in meal and avoid fatty foods.
Understand the age requirements:
As you grow you become vulnerable against heart diseases. With the age, the body begins to lose its ability to extract oxygen from the blood. In order to avoid serious cardiac problems, you need to develop endurance in your body muscles through better fitness trainings. Brisk walking or little aerobics exercise can really help in this regard.
Don't avoid doctor's visit:
You need to get your cholesterol and lipids levels strictly in check to avoid serious health issues. Do not dodge your doctor by missing appointments or delaying your tests. An annual checkup is really a good idea to keep everything under check.
Touch Yourself:
It's important to touch your body and feel if anything goes wrong. Testicular diseases are common in men, so if you feel any heaviness or pain in either testicle or scrotum, or dull ache in the abdomen or groin, you should contact your physician.
Don't bear pain:
Men are famous for tolerating pain without complaining. If you are having backache or muscle pull due to exercises, you can surely bear it. However, if you notice any usual complain of pain in any other body part you need to consult it with your doctor.
Keep check of your Testosterone Levels:
Being an active male you should keep check on testosterone levels. If you feel lethargic, less sex drive, insomnia, depression, fewer nocturnal erections or reduction in strength, you might be suffering from lack of male hormones. If you will find T-deficient through blood tests, you can recover this up by different therapies.
Feel good and happy:
Being happy and cheerful can keep you healthy and fit. Try to exclude stress from your life and think positive for a happy life.