Hoping for a good night's sleep? Kourtney Kardashian and Mason check into luxury Beverly Hills hotel but Scott and Penelope miss out.
She is an advocate of co-sleeping and happily shares the family bed with her children. But it looked like pregnant Kourtney Kardashian fancied a night with a bit more space for once. The 35-year-old pregnant reality star was seen checking in to the luxurious Montage hotel in Beverly Hills on Monday.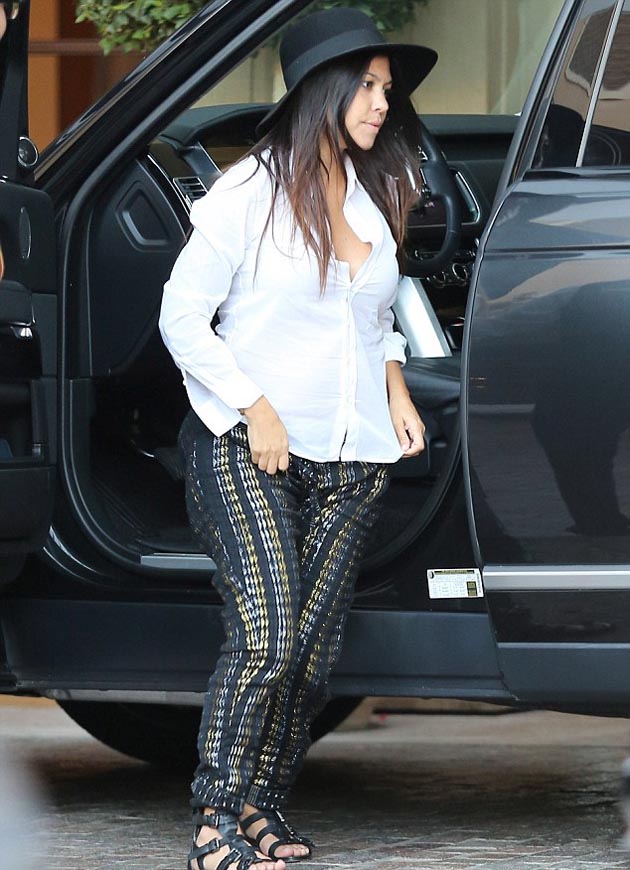 No doubt the Keeping Up The Kardashians star was looking to get some rest and relaxation after arriving back from New York. And while her son Mason, four, accompanied his mother, it appeared that daughter Penelope had missed out on the night away. Bellhops unloaded two large suitcases from the car, including one Louis Vuitton trunk.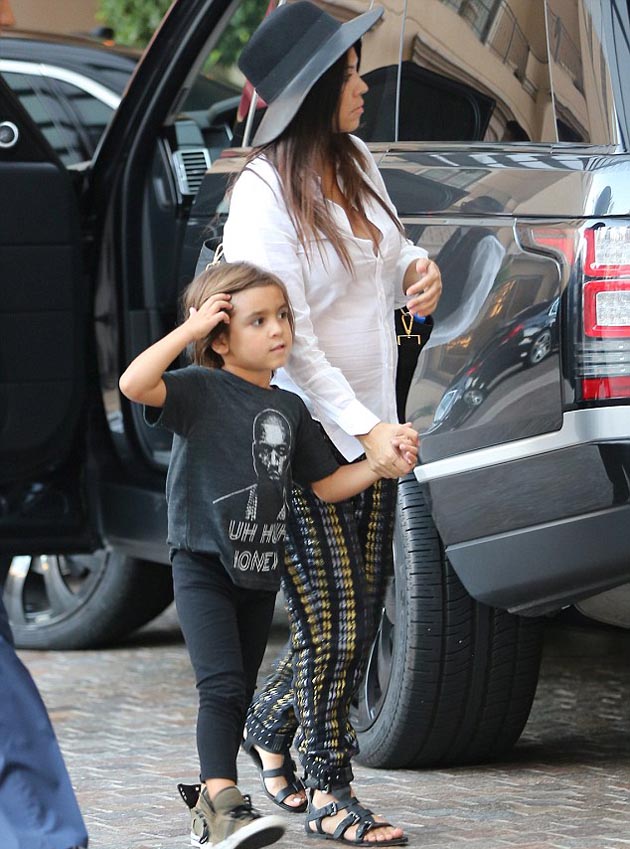 As always, Kourtney was a perfect example of stylish maternity wear in a white blouse, black harem pants featuring metallic silver and gold detailing, and a pair of strappy black leather gladiator sandals. She accessorised the look with a large black fedora over her dark ombre locks and had natural, complementary make-up on her face. Mason represented his new uncle Kanye West as his image with 'UH HUH HONEY,' which is a reference to his infamous Bound 2 music video, was emblazoned on his top. He paired the charcoal grey T-Shirt with skinny black jeans and a pair of olive green Supra Skytop sneakers.