No wonder it's his favourite hat. Brad Pitt's headwear is clearly magic, as one wave of his Fedora was all it took to have South Korea's media giving him their undivided attention. The 50-year-old star was given a warm welcome as he held a press conference for his new film Fury in Seoul on Thursday. Despite only flying in the day before, Brad look fresh and casually dapper as he waked on stage.
[contentblock id=1 img=adsense.png]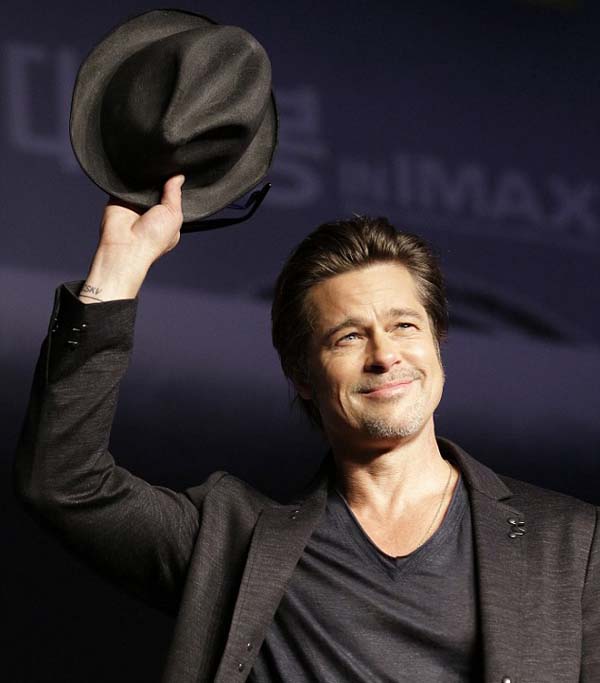 For his appearance, the star wore a pair of black trousers with a slightly sheer black V-neck T-shirt under a linen jacket and, of course, his magic hat. Showing why he is still a Hollywood heartthrob, Brad wore his locks swept back and slightly gelled, showing off his famous square jawline.
[contentblock id=2 img=adsense.png]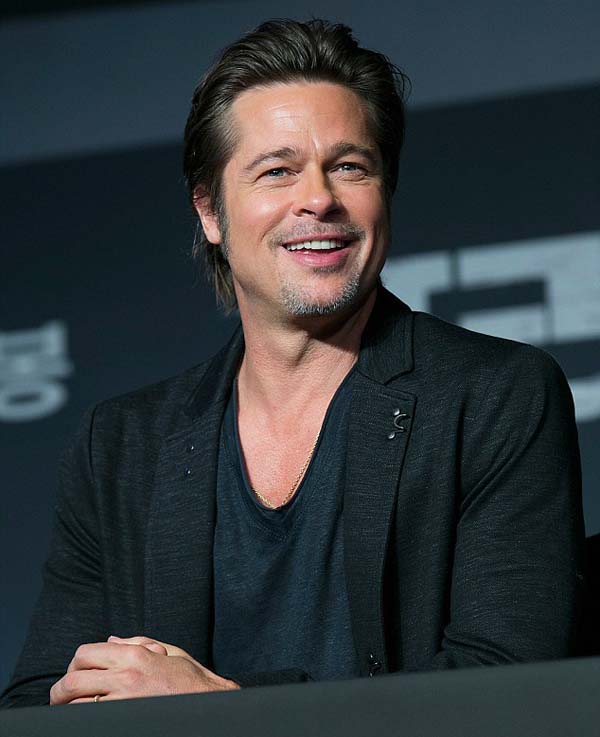 The actor was joined by his Fury co-star Logan Lerman who also went for a dark coloured ensemble. The 22-year-old wore a pair of dark denim jeans with a grey and navy plaid shirt. In their film set in WWII, Brad plays a tank commander and Logan a young solider from his squad who develop a strong bond under fire. Clearly that bond was not just on screen, as the 50-year-old actor appears to have taken the younger star under his wing, and did so quite literally while they were on stage, with Brad throwing his arm around the Perks Of Being A Wallflower star.
[contentblock id=3 img=gcb.png]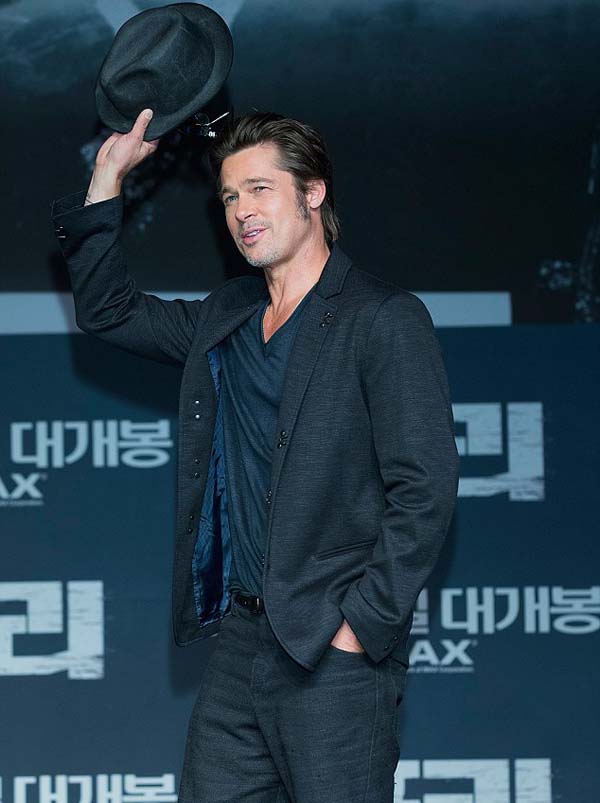 The pair will also be walking the red carpet for the premiere in Seoul for the film, which has already hit American screens. In the film, Brad's character Wardaddy is a battle-hardened sergeant in command of a five-man crew attempting to strike at the heart of Nazi Germany behind enemy lines.
The film also stars Shia LaBeouf, Michael Peña, Jon Bernthal and Jim Parrack. The movie had a big opening in the US, bringing in $23.5 million in its debut weekend. Fury now boasts fourth highest ever opening for a WWII film behind another one of Brad's offerings, Inglorious Bastards ($38.1 million), as well as Pearl Harbor ($59.1 million) and Saving Private Ryan ($30.6 million). It was a career best showing for director David Ayer, who is best known for his work on End Of Watch and Training Day.