About thirty blocks south of the bucket-listers awaiting midnight in Times Square, a far more cozy group gathered at the Top of the Standard to ring in the New Year. Champagne-colored balloons and streamers decorated the Roman and Williams interiors filled to the brim with guests adhering to the evening's black-tie dress code.
[contentblock id=1 img=adsense.png]
Quarter to 2015, Rita Ora took to the stage, however it was not the familiar hits that she performed but a set fully inspired by the Jazz Age. This included a rendition of Iggy Azalea's "Fancy." "Yes, I did a swing version, I had to represent, I love her" said Ora soon after her performance.
[contentblock id=2 img=adsense.png]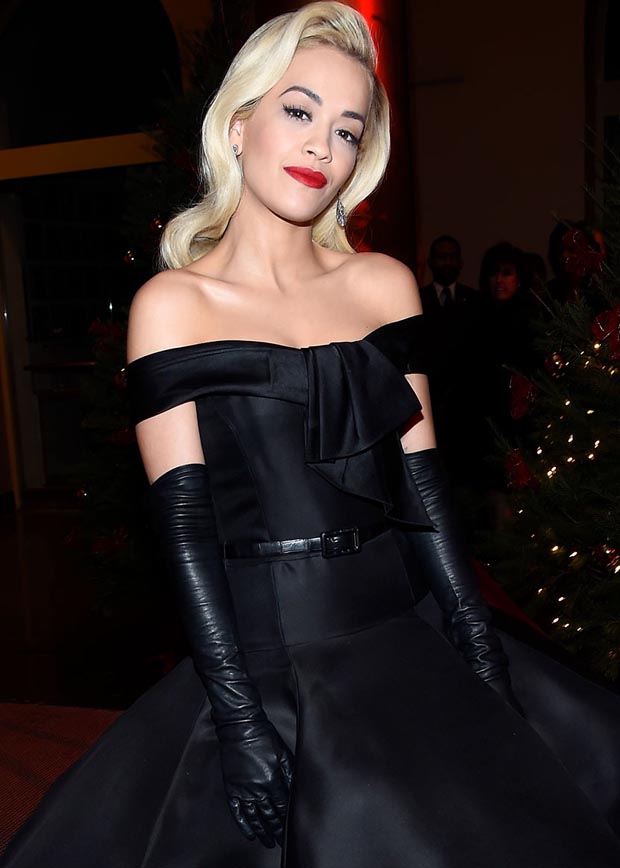 Dressed in a sheer sequined Gabriela Cadena number, Ora accessorized with body glitter and a laurel wreath–type headpiece by Erickson Beamon which topped her bleached Veronica Lake waves. Also in a bejeweled headpiece was Lindsay Lohan, who made a brief appearance just before the clock struck midnight.
[contentblock id=3 img=gcb.png]
Included in her set list was a swing rendition of the fan-favorite "Black Widow," co-written by singer and friend Katy Perry who spent the evening alongside Ora in a slinky, sequined Givenchy dress.
As for her New Year's resolutions, Ora has admittingly not given them much thought: "No, I'll think about it when I wake up with a hangover." And with that, she cheered to the New Year.