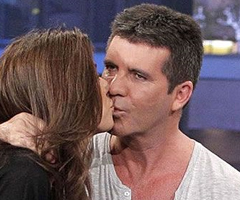 Simon Cowell
has denied rumours that his relationship with
Mezghan Hussainy
is in trouble, but there's still no word on whether or not the wedding will happen.
"Although they have been apart, they have been speaking every day on the phone," says Simon Cowell's PR man Max Clifford. "They'll be together again this week. She is flying over." However, Clifford then admitted he'd never heard Simon mention any wedding plans and that any time he's asked about it he merely shrugs and says,"Who knows…?"
Either Simon's being deliberately cagey or he really has shelved the wedding plans. Still, at least they're still a couple…we hope.
(source: heatworld.com)