One powerful figure in the world of business or showbiz is awe-inspiring enough, but two combined create a force to be reckoned with. The beauty of being rich and famous, we imagine, is the accessibility of opportunities that arise in liaisons with other rich and famous people – which naturally leads to the abundance of famous romances evident worldwide. The idea of the power couple is a long-standing one which has featured heavily in the media over the years, taking the form of both fictional and real couples. Examples of power couples we love to love include President John F. Kennedy and First Lady Jacqueline Kennedy in the world of politics, modern-day celebrity icons Jay-Z and Beyoncé Knowles and fictional super couple Mr. and Mrs. Incredible, of 2004 'The Incredibles' fame.
10 :Tom Brady and Gisele Bündchen — $390 million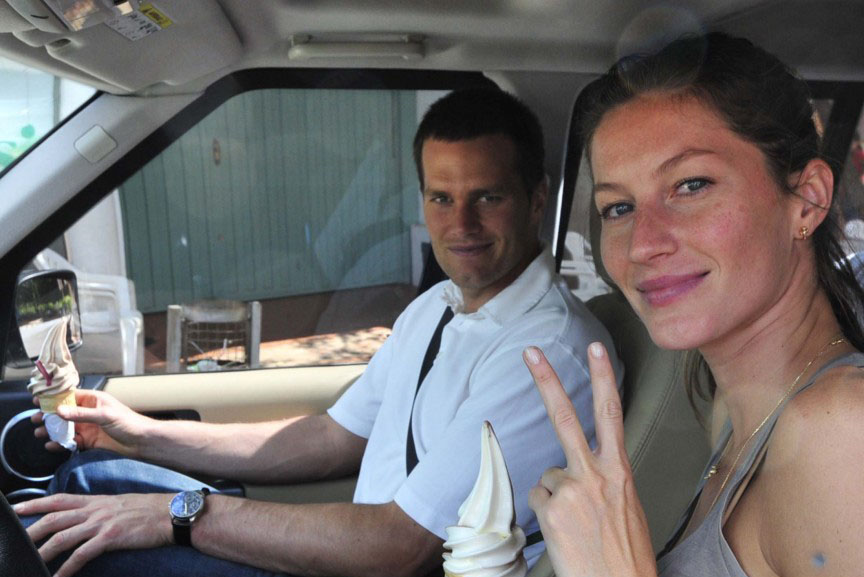 Sporting legend Tom Brady and quintessential fashion model Gisele Bündchen are worth a combined amount of three-hundred and ninety million dollars. Bündchen has been the cover star of numerous magazines over the course of her career, including Rolling Stone, Cosmopolitan, and Elle. She also has deals with various fashion houses, such as Louis Vuitton, Christian Dior, and Valentino. She has been married to athlete Tom Brady since 2009. An American football player, Brady plays Quarterback for the New England Patriots.
9 :Tiger Woods and Lindsey Vonn — $503 million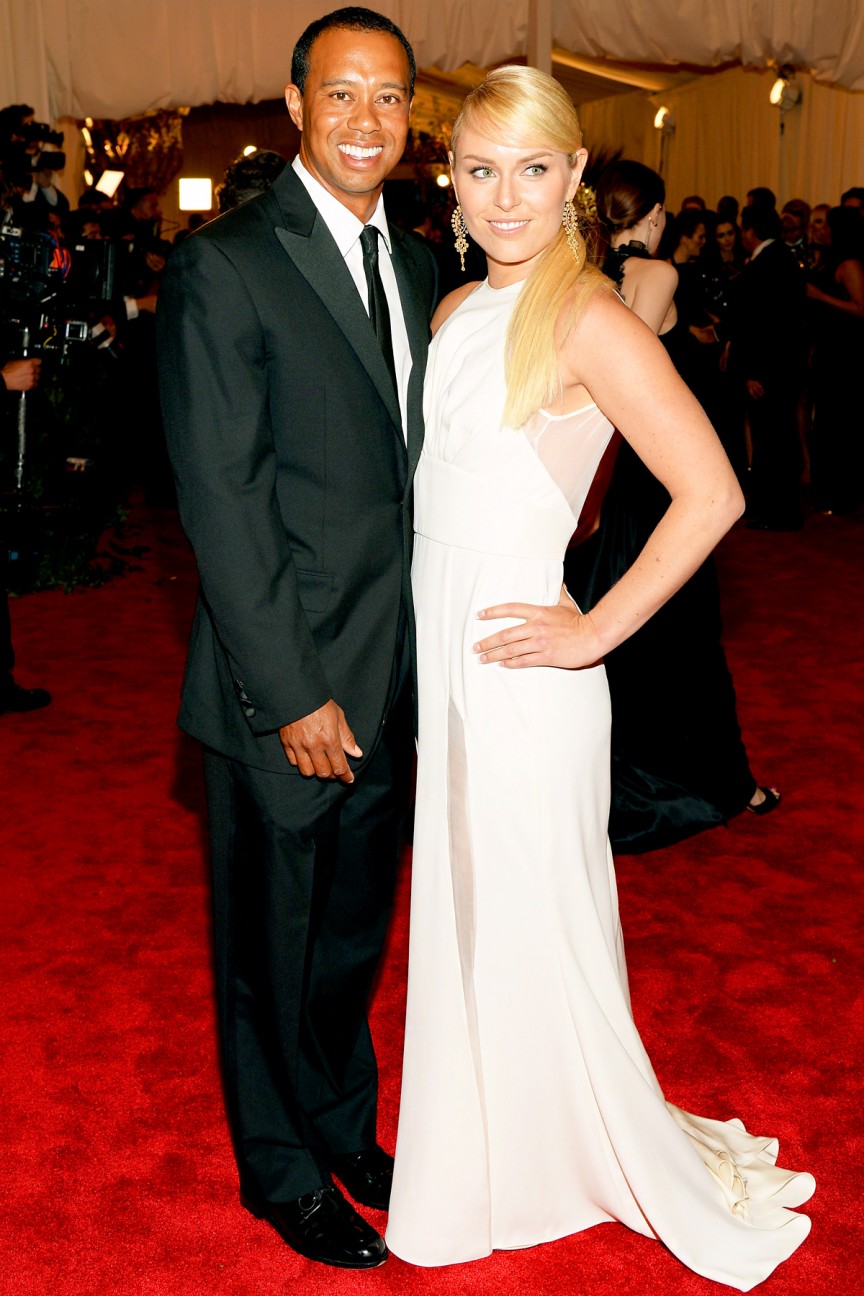 Number nine brings to the fore sporting couple Tiger Woods and Lindsey Vonn, with a net worth of five-hundred and three million dollars. Despite the consternation surrounding his private life, Woods remains one of the highest paid athletes in the world, earning the not-inconsiderable sum of $90.5 million in 2010. 2010 was also the year that Woods was officially divorced from his wife Elin, after a series of infidelity issues. Woods and Vonn first met at Woods' charity event 'Tiger Jam' in Vegas, officially confirming their relationship in March of 2013. Vonn, a Minnesotan champion competitive skier, is an Olympic gold medal holder.
8 :Mariah Carey and Nick Cannon — $530 million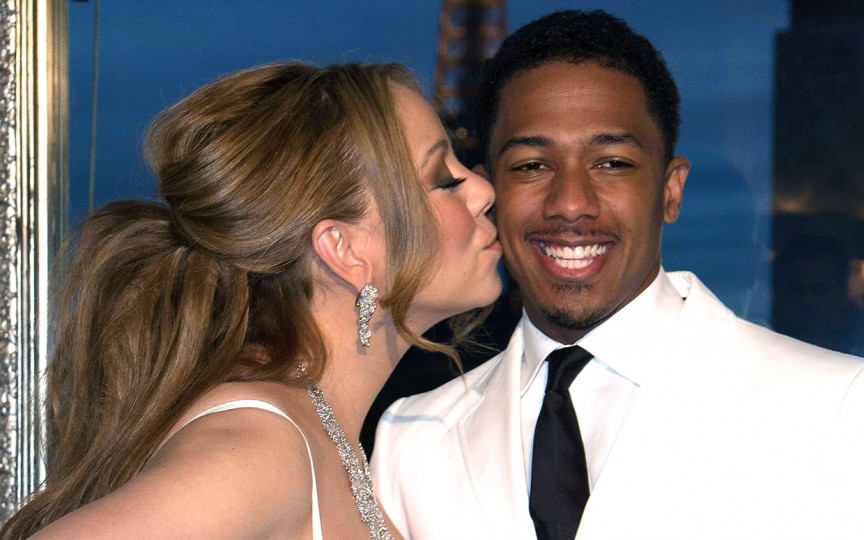 At number eight is notorious diva Mariah Carey and her husband Nick Cannon, worth a collective estimated five-hundred and thirty million dollars. Credited as being the only artist since The Beatles to have as many number one singles and albums, Carey also made history with her 1995 single 'Fantasy': the song came in at number one on the Billboard Hot 100, which made her the first female artist to debut at number one. Husband Nick Cannon is primarily known for his presenting endeavours, most famous of which is America's Got Talent.
7 :Jay-Z and Beyoncé Knowles — $820 million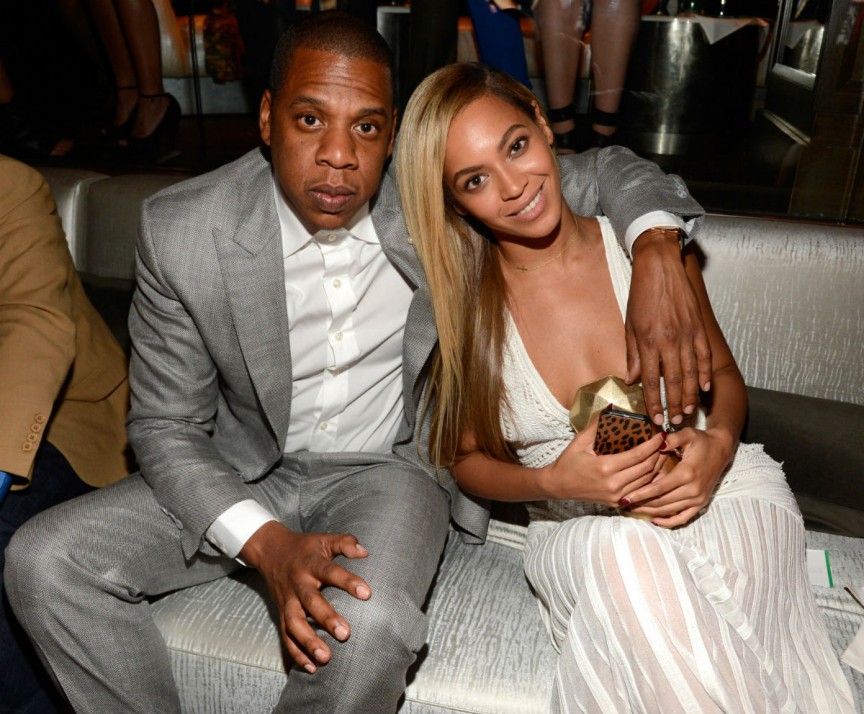 At number seven is the celebrity power couple of the moment, Jay-Z and Beyoncé Knowles. The couple first met in 2002 when Beyoncé was only eighteen, while collaborating on the track Bonnie & Clyde. Now, over ten years of courtship and one daughter later, the couple are a powerhouse in the music industry. Beyoncé rose to fame during her involvement with '90s girl group Destiny's Child, and released her first solo album, 'Dangerously in Love', in 2004. Since then she has sold out venues internationally year after year and has released numerous super-successful albums. Her husband Jay-Z (Shawn Carter to his friends) is a world-famous rap artist, with notable hits including '99 Problems' and 'Empire State of Mind'. He has collaborated with Beyoncé Knowles on songs such as 'Crazy in Love' and 'Deja Vu'.
6 :Holly Valance and Nick Candy — $1.02 billion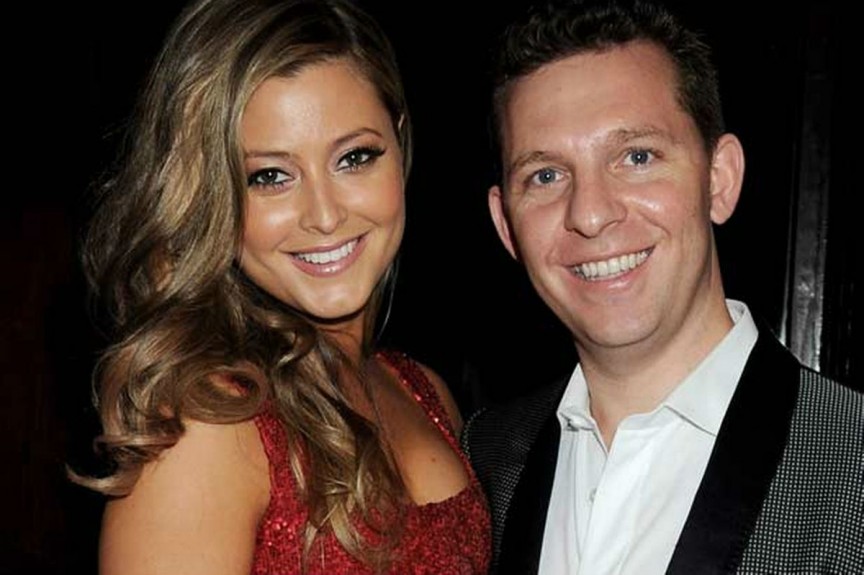 With names straight out of a romance novel, at number six are Holly Valance and Nick Candy, who are together worth just over one billion dollars. Famous since her teenage years, Australian Valance shot to fame while modelling for adverts, catalogues and catwalks. After leaving school she got her first acting job as Felicity Scully in TV soap Neighbours, leaving in 2002 to further her career in pop music. She has been married to British businessman Nick Candy since 2012. Candy is the co-founder of Candy & Candy, a interior design and luxury real estate development company.
5: Janet Jackson and Wissam Al Mana — $1.15 billion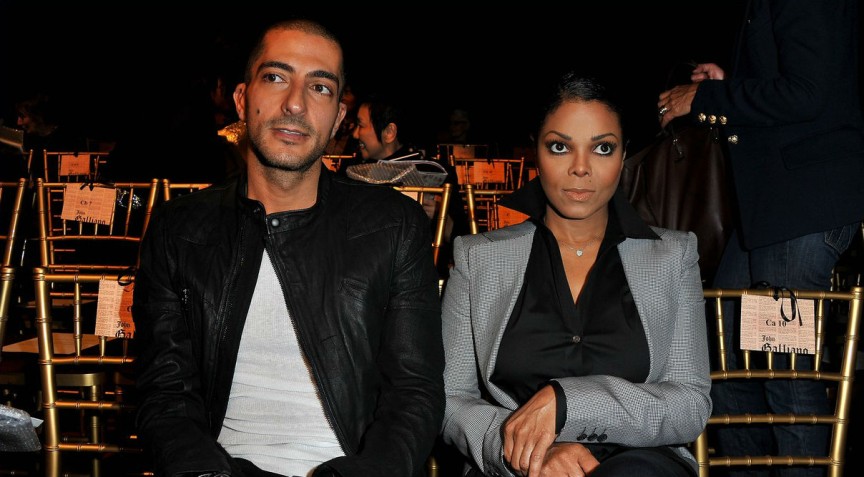 Janet Jackson and Wissam Al Mana are worth one point fifteen billion dollars combined. The couple met in 2010 and married in a secret ceremony in 2012. Jackson, the more widely famous of the two, initially became known as a result of the fame of her brothers' band, The Jackson 5. She soon began to make a name for herself, touring of her own accord and getting acting jobs, possibly the most famous of which is her part in Fame. Al Mana is a Qatari-born entrepreneur and is one of the richest retail investors in the Middle East. A savvy businessman, he has shares in Saks Fifth Avenue branches in Bahrain, Doha, Dubai and Kuwait, as well as owning and running the Al Mana Luxury Company with his three brothers. Clearly, this is a couple for whom collaborating with siblings has definitely proved worthwhile.
4 :Uma Thurman and Arpad Busson — $1.45 billion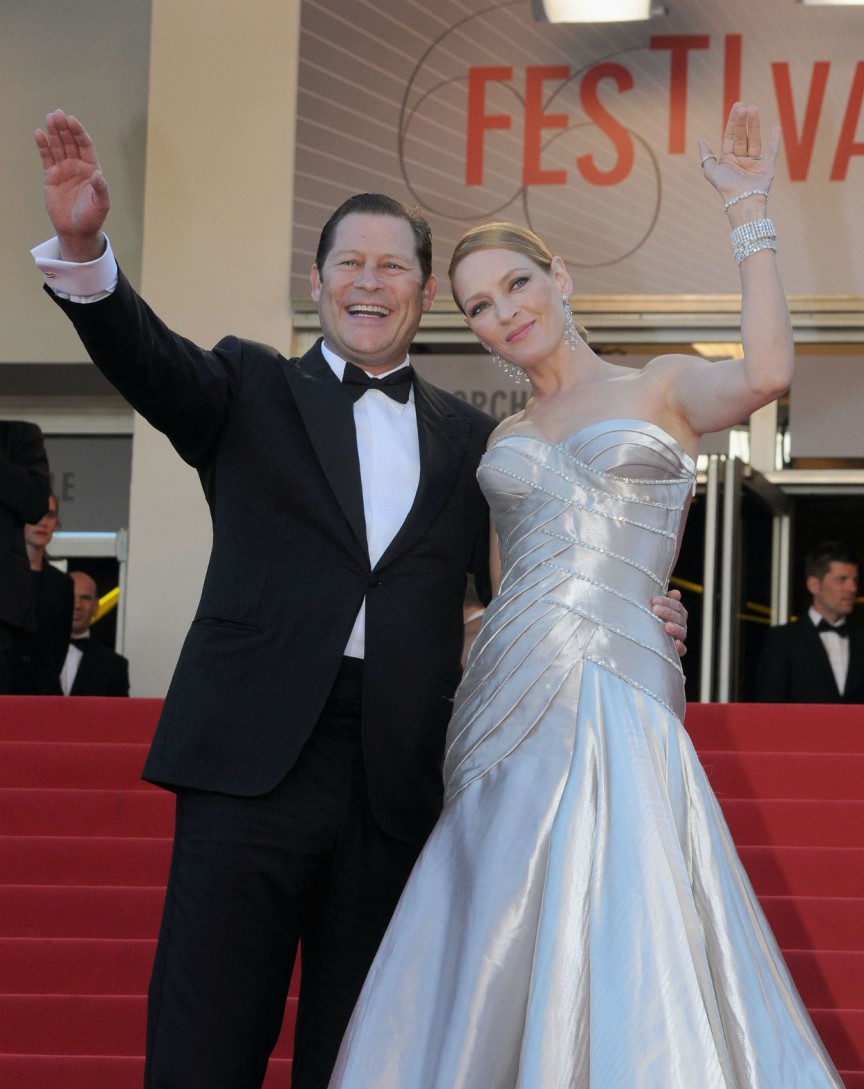 Uma Thurman and Arpad Busson are worth almost one and a half billion dollars between them. Thurman's illustrious acting career has seen her work with Woody Allen, Sean Penn and Quentin Tarantino, with some of her most notable roles being those in Pulp Fiction and Kill Bill. Thurman met and started dating Arpad "Arki" Busson in 2007. Busson is primarily a wealthy French financier, but has dabbled in film making, having most famously worked on the film adaptation of Jack Kerouac novel On The Road. The couple have one child, Luna, born in 2012.
3 :Steven Spielberg and Kate Capshaw — $3 billion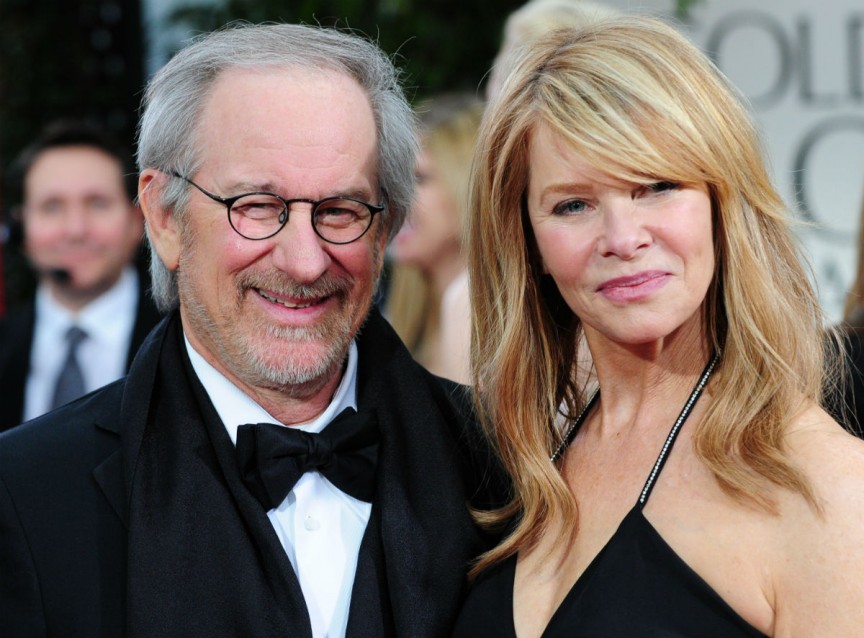 With an impressive joint worth of three billion dollars, at number three is Steven Spielberg and Kate Capshaw. Spielberg is famous worldwide for his many directorial  triumphs, which include Jaws and Schindler's List, along with his practically innumerable roles as a producer. He met his wife-to-be, in fact, on the set of one of his more famous films, 1984′s Indiana Jones and the Temple of Doom. Capshaw battled against a hoard of actresses to land a lead role in the film, effectively marking the beginning of her acting career; she had previously worked as a teacher and acting-wise had only had a bit part in 1950s soap The Edge of Night. Capshaw married Spielberg in 1991, and they have a family of five.
2: Salma Hayek and François-Henri Pinault — $15.085 billion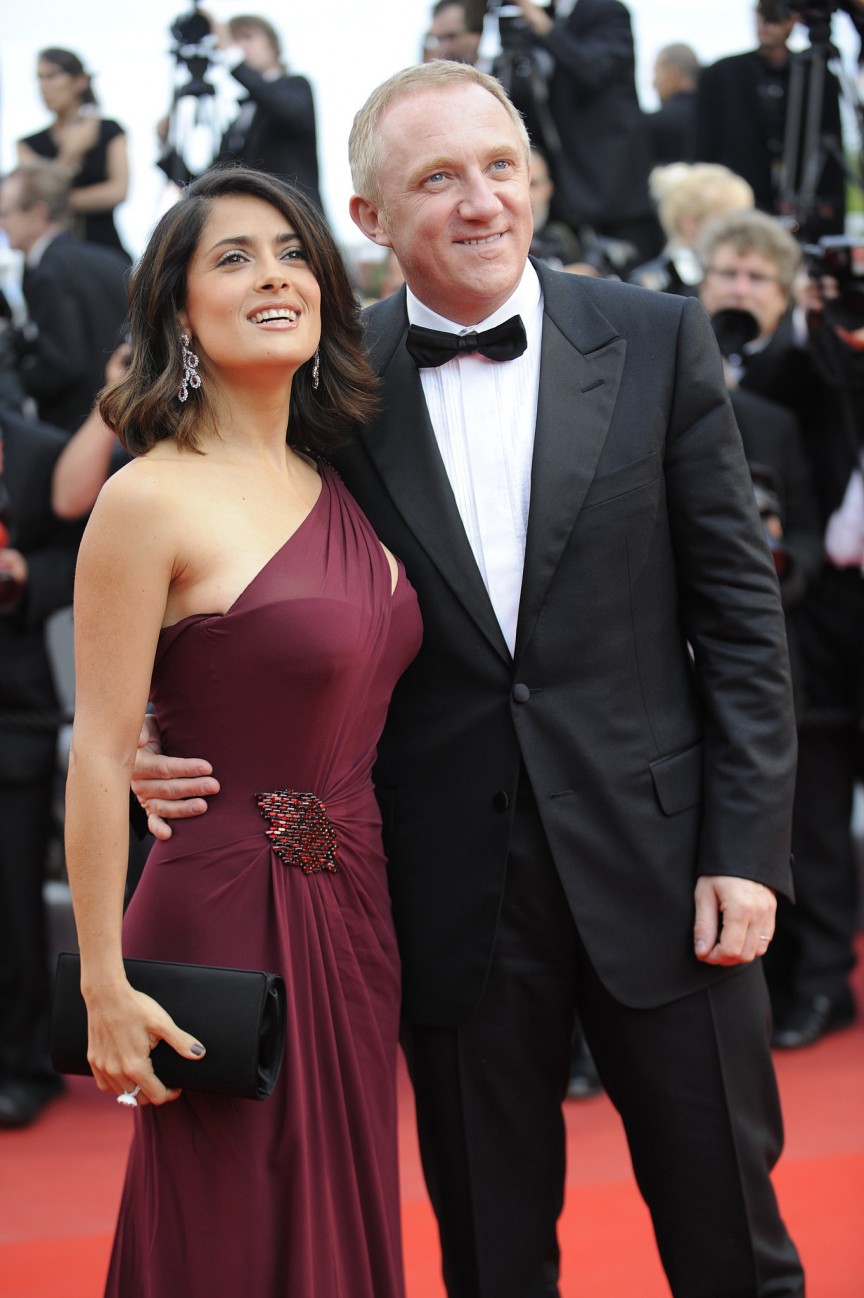 At number two is one of the world's richest couples, Salma Hayek and Francois-Henri Pinault, whose net worth astonishingly exceeds fifteen billion dollars. Hayek is no stranger to wealth, having grown up with a well-off businessman for a father and an affluent opera singer for a mother. Hayek has starred in numerous films over the years, including Grown Ups 1 & 2, and has worked on the production of several movies and directed one (the 2003 movie The Maldonado Miracle). Her husband, François-Henri Pinault, is a lucrative businessman and chief executive officer of Kering, a French apparel and accessories company, and is currently one of the richest French men in the world. He is the owner of numerous estates and homes, luxury cars and, naturally, a private jet. The two make a formidable couple, both in terms of talent and of wealth.
1 :Bill and Melinda Gates —$76 billion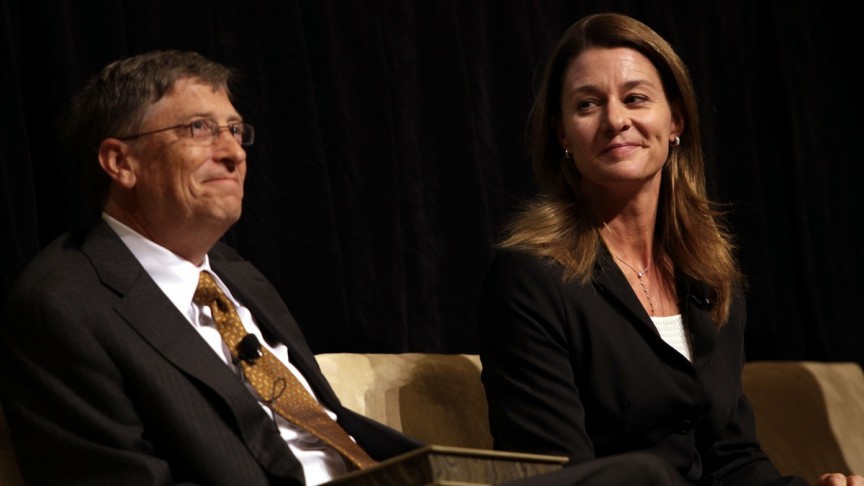 At number one is truly impressive power couple Bill and Melinda Gates, one of the richest couples in the world. While Bill Gates leads the fore as the founder of Microsoft, which was registered as an official company on the 26th of  November, 1976, the two have combined their powers as the founders of the Bill and Melinda Gates foundation. Gates' is by no means an unearned success; in the company's fledgling years, Bill personally reviewed and frequently rewrote every line of code shipped by the company. Melinda met Bill while working at Microsoft, and the two married in 1994. Melinda is a businesswoman and philanthropist, and one of her most famous endeavours is the joint foundation she established with her husband. The Bill & Melinda Gates foundation aims to reduce poverty and improve healthcare and education standards – a worthy use of the couple's wealth.