His Iron Man alter ego Tony Stark is a billionaire as well as a superhero. And it seems actor Robert Downey Jr is fast following in his character's rich footsteps. The 48-year-old actor has been named the highest earning Hollywood actor in the past year, raking in a cool $75 million between June 2012 and 2013. And the star certainly seems to have earned his salary.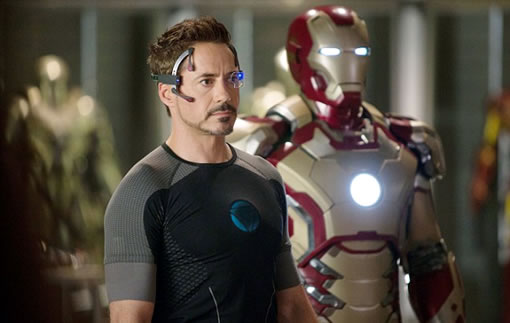 According to Forbes magazine, Downey Jr has starred in six movies that have each grossed more than $500 million at the worldwide box office over the past year.  Iron Man 3 and ensemble action movie The Avengers each earned more than $1billion and The Avengers is the third grossing film of all time. Forbes's report states that Downey Jr was the 'only indispensable actor' on the Avengers which co-starred Scarlett Johansson, Samuel L Jackson, Chris Hemsworth and Jeremy Renner.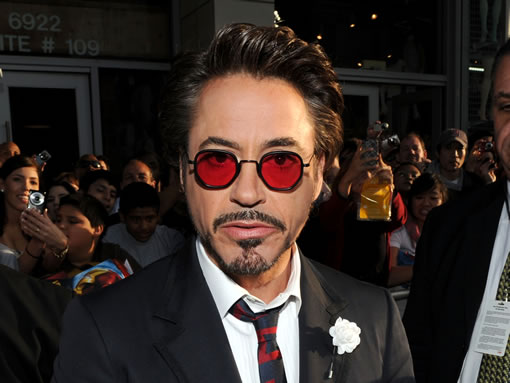 'As long as he's willing to keep putting on the Iron Man suit, Downey will remain one of Hollywood's highest-paid actors,' writes Forbes's Dorothy Pomerantz. Downey Jr's pay packet for The Avengers was reported to be more than his co-stars, with the actor having secured a percentage of the box office profits. He will also be paid handsomely for the Avengers sequel which will start filming next February.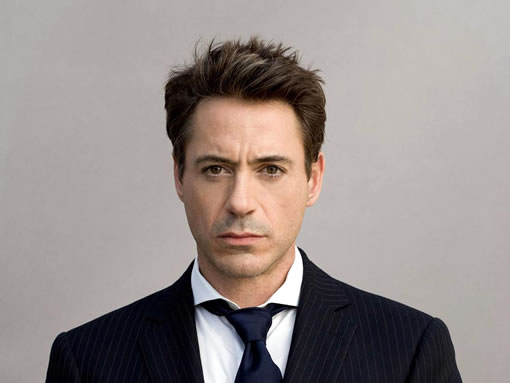 His recent successes have been something or a  turnaround for Downey Jr who was arrested numerous times on drug related charges in the late 1990s and early 2000s. The first Iron Man film was released back in 2008 and earned $585 million worldwide with the franchise bringing in nearly $2.5 billion overall according to Forbes. Downey is followed on the list by up and coming star Channing Tatum who earned an estimated $60million, making it into second place.
The heart-throb actor teamed up with director Steven Soderbergh to self finance hit movie Magic Mike –  meaning profits did not have to be shared with the studio when the film brought in an estimated $167 million at the U.S. box office.
Oscar nominated actor Hugh Jackman makes third place on the list with an estimated $55 million in earnings – much of the cash comes from his forthcoming X-Men Wolverine sequel. His starring role as Jean Valjean in Les Miserables saw him narrowly miss out on a Best Actor Oscar to Daniel Day Lewis, but the musical film was a box office hit and was nominated for eight Academy Awards.
Following success in the 2012 comedy movie Ted, Mark Wahlberg scores an impressive fourth place with $52 million, while Dwayne Johnson comes in fifth, thanks in part to the storming box office performance of his latest film  Fast & Furious 6. Johnson is involved in several forthcoming franchises including another Fast & Furious movie, a possible third instalment in the Journey films and the lead role in Transformers 4.
Leonardo DiCaprio may opt of blockbuster films these days, but his box office success is no less impressive. The Titanic star comes sixth on the Forbes list with $39 million after his recent role as Jay Gatsby in Baz Luhrmann's The Great Gatsby made $250 million.
Adam Sandler follows just behind with $37 million with his 2012 animated movie Hotel Transylvania providing him with his biggest hit to date, according to Forbes. The movie grossed $347 million on an $85 million budget, making up for critical disappointments like That's My Boy and Jack and Jill. And Sandler apparently commanded a big fee for his comedy sequel Grown Ups 2.
Taking eighth place, Tom Cruise proved at the age of 50 that he's still going strong. The actor made $35 million in the last year, scoring a big worldwide hit with action film Jack Reacher. Denzel Washington is next with earnings of $33 million in a successful year which saw him receive a Best Actor Oscar nomination for his performance as an alcoholic pilot in Flight.
Irish actor Liam Neseon, 61, rounds off the list with $32 million, mainly due to the success of his kidnap film franchise Taken. Forbes compiled their list from conversations with agents, producers, managers and inside sources, without deducting taxes or agent fees.
Source: Dailymail