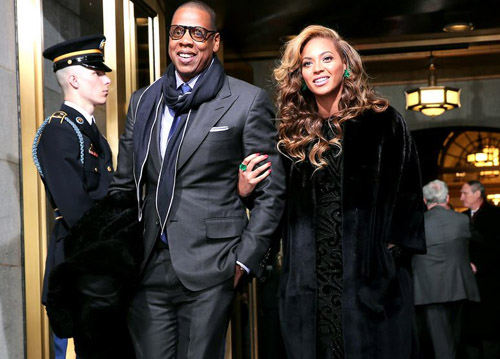 And if that's not amazing enough, when celebrities end up in relationships, the result is typically an extremely powerful, uber-famous and insanely wealthy super-couple. Almost exactly one year ago today, we published our first annual list of the richest celebrity couples in the world and we are very excited to release the results for 2013. Keep reading to find out which couples topped the list and which dropped off completely!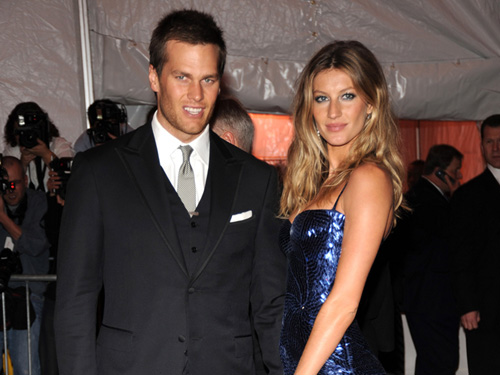 Unfortunately, in the last twelve months we saw the disintegration of many celebrity couples most notably Tom Cruise/Katie Holmes, Robert Pattinson/Kristen Stewart, Ashton Kutcher/Demi Moore, Heid Klum/Seal and shockingly Danny Devito/Rhea Perlman. On the bright side, the celebrity couples that managed to stay together seemed to have earned more money in the last year than ever before.
Tom Brady and Gisele Bundchen earned $75 million last year, which was enough to boost their combined net worth from $350 million to $390 million! Music's #1 couple Jay-Z and Beyonce brought home a staggering $70 million in the last 12 months, which was enough to boost their combined net worth from $775 million to a mind numbing $825 million. Other big winners included Brad Pitt/Angelina Jolie ($50 million) and David/Victoria Beckham ($45 million).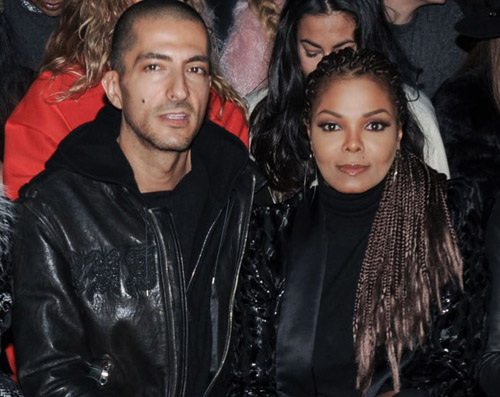 A good example of that would be Janet Jackson's marriage to Arab billionaire Wissam Al Mana. Wissam was famous throughout the world, especially in the fashion industry, well before he began dating Ms. Jackson. Finally, we decided it was only fair to include a handful of non-Hollywood celebrities like Bill and Hillary Clinton who are clearly both extremely famous and insanely wealthy.
They began dating in 2006 after Francois' long term relationship with super model Linda Evangelista ended. He got Salma pregnant in 2007 but they did not marry until 2009. Salma is no slouch herself when it comes to finances, coming to the marriage with a very respectable $85 million net worth. But obviously Francois' billions are what put them over every other famous couple in the world. Which couple came in second place? Keep scrolling to see our list of the richest celebrity couples in the world for 2013!
The Richest Celebrity Couples In The World:
Salma Hayek and Francois-Henri Penault – $15.085 billion

Steven Spielberg and Kate Capshaw – $3 billion

Uma Thurman and Arpad Busson – $1.045 billion

Janet Jackson and Wissam Al Mana – $1.15 billion

Holly Valance and Nick Candy – $1.02 billion

Jay-Z and Beyonce Knowles – $820 Million

Mariah Carey and Nick Cannon – $530 million

Tiger Woods and Lindsey Vonn $503 million

Barbra Streisand and James Brolin – $390 million

Tom Brady and Gisele Bundchen – $390 Million

Tom Hanks and Rita Wilson – $370 million

Angelina Jolie and Brad Pitt – $330 million

Shannon Tweed and Gene Simmons $320 million

David and Victoria Beckham – $300 million

Michael Douglas and Catherine Zeta Jones – $245 million

Iman Abdulmajid and David Bowie – $235 million

Harrison Ford and Calista Flockhart – $235 million

Will and Jada Pinkett Smith – $220 million

Andre Agassi and Steffi Graf – $205 million

Garth Brooks and Trisha Yearwood – $190 million

John Travolta and Kelly Preston – $185 million

Nicole Kidman and Keith Urban – $170 million

Pete Sampras and Bridgette Wilson – $160 million

Tim McGraw and Faith Hill – $145 million

Chris Martin and Gwyneth Paltrow – $140 million

Sarah Jessica Parker and Matthew Broderick – $135 Million

Justin Theroux and Jennifer Aniston – $130.5 million

Kurt Russell and Goldie Hawn – $130 Million

Kim Kardashian and Kanye West – $130 Million

Miley Cyrus and Liam Hemsworth – $126 million

Ellen DeGeneres and Portia de Rossi – $125 million

Kris Jenner and Bruce Jenner – $120 million

Justin Timberlake and Jessica Biel – $118 million

Sacha Baron Cohen and Isla Fisher – $116 million

Ben Affleck and Jennifer Garner – $115 Million

Gwen Stefani and Gavin Rossdale – $115 Million

Judd Apatow and Leslie Mann – $108 Million

Bill and Hillary Clinton – $101.5 million

Enrique Iglesias and Anna Kournikova – $95 million

Warren Beatty and Annette Bening – $90 million

Pink and Carey Hart – $75 million

Avril Lavigne and Chad Kroeger – $75 million

Penelope Cruz and Javier Bardem – $75 million

Carmelo and Lala Anthony – $70 million

Matthew Mcconaughey and Camila Alves – $68 million

Khloe Kardashian and Lamar Odom – $67 million

Kevin Bacon and Kyra Sedgwick – $56 million

Maya Rudolph and Paul Thomas Anderson – $55 million

Melanie Griffith and Antonio Banderas – $50 million

Eddie Cibrian and LeAnn Rimes – $50 million

T.I. and Tiny Harris – $43 million

Ice T and Coco – $40 million

Blake Shelton and Miranda Lambert – $38 million

Nicole Richie and Joel Madden $30 million

Ryan Adams and Mandy Moore – $24 million

Deadmau5 and Kat Von D – $23 million

Stephen Moyer and Anna Paquin – $19.5 million

Paula Patton and Robin Thicke – $18 million

Mike Comrie and Hillary Duff – $17 million

Emma Stone and Andrew Garfield – $15 million

Jason Sudeikis and Olivia Wilde – $12 million

Kristen Wiig and Fabrizio Moretti – $10 million

Barack and Michelle Obama – $12 million
Via: Celebritynetworth