Justin Bieber greets his fan as he steps out with newly dyed hair to attend store opening. It's been a big week for Justin Bieber, as the pop star changed his look – dying it a bright blond – and his location, moving to a swanky new Beverly Hills pad. And on Sunday the 20-year-old attended his first event with his new look, making an appearance at the store opening for West Coast Customs shop in Burbank, California.
[contentblock id=2 img=adsense.png]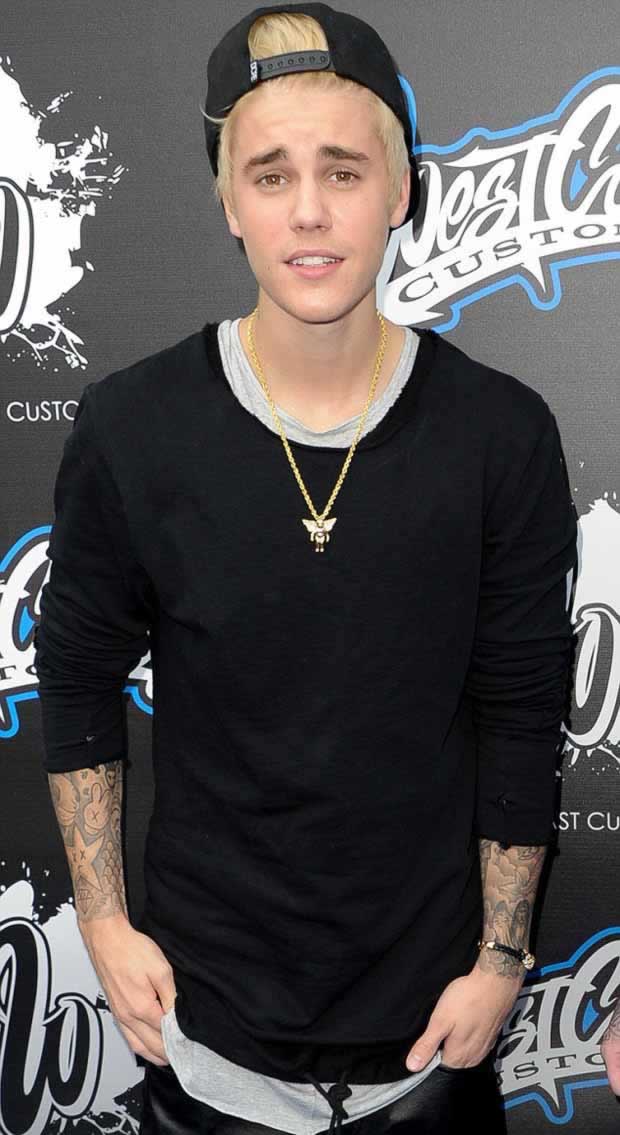 The singer sported a black T-shirt and black leather trousers as he greeted fans with his new blond locks on display. Justin sported a long-sleeved asymmetrical black T-shirt, which he wore over a long grey T-shirt that hung down almost to his knees.
[contentblock id=2 img=adsense.png]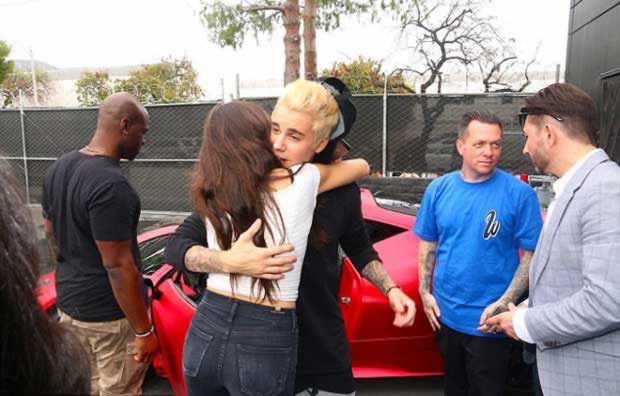 He wore those with a pair of fitted black leather trousers and red and green plaid sneakers. He accessorized with a gold chain necklace and a black snapback cap, which he at times carried to reveal his new blond hair.
[contentblock id=3 img=gcb.png]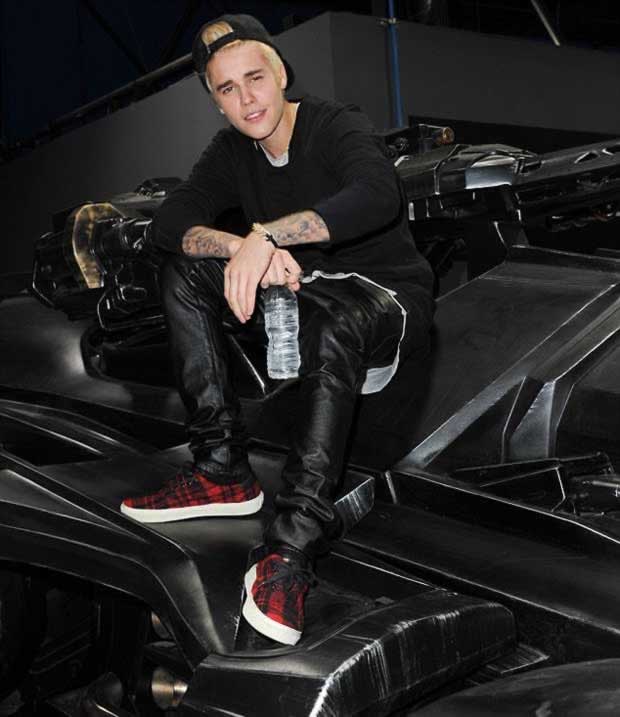 JustinJustin Bieber posted about his appearance at the new shop on his Instagram account, inviting his fans to come join him. The previous day the singer treated himself to a relaxing trip to Venice Beach, skateboarding with some friends. He hid his freshly dyed locks underneath a grey beanie, and sported an over-sized white T-shirt that fell down almost to his knees. Justin could be spotted practicing tricks on his lime green skateboard as he skated around Venice Beach.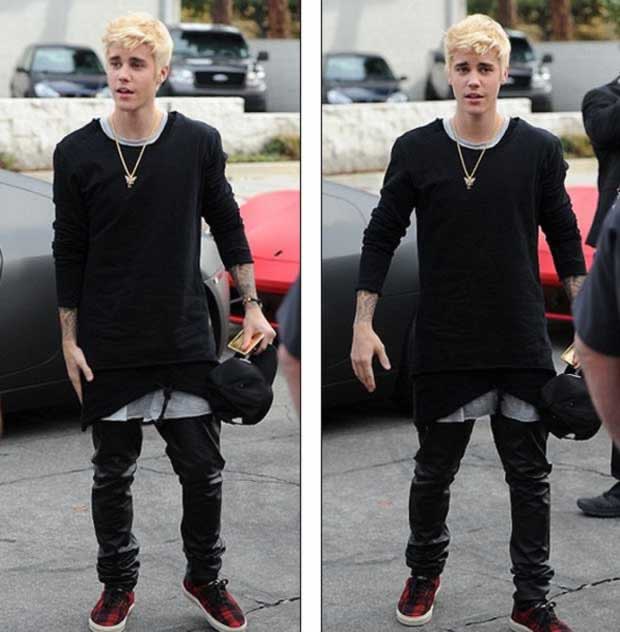 He also spent some time lounging on the beach, which he documented in an Instagram shot he later posted. The young star seemed to be in good spirits on the day trip as he appeared to be taking a moment to soak up the sun and possibly even meditate in his Instagram post.