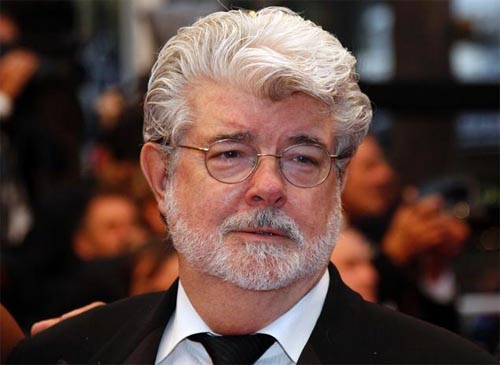 George Lucas net worth: George Lucas is a director, writer, producer and businessman who has a net worth of $7.3 billion. Born and raised in Modesto, California, George Lucas initially had his eye on a career in racing cars, but after a potentially fatal accident in high school Lucas' interests shifted considerably. During his time at Modesto Junior College, Lucas became enthusiastic about photography and film making. He eventually transferred to University of Southern California where he befriended fellow filmmaker Steven Spielberg and won accolades during his post-graduate studies, including a Warner Brothers student scholarship.
His 1967 student film, Electronic Labyrinth: THX 1138 4EB, was eventually made into his 1971 premier full-length feature film, THX 1138. Though it was poorly received, the project led to a more successful venture in American Graffiti, which garnered five Academy Award nominations and grossed $115 million in domestic revenue alone. His biggest box-office hit and what came to seal Lucas as a Hollywood film legend is the epic Star Wars franchise, which has earned well over $5 billion in worldwide revenue from all six films. Though he only directed six films in total, Lucas has acted as producer, executive producer and writer on several films including: Body Heat (1981), Labyrinth (1986).
The Land Before Time (1988), and The Indiana Jones film franchise. Additionally, Lucas founded THX, Skywalker Sound, Industrial Light and Magic and LucasArts as subdivisions of his parent company, Lucasfilm Ltd. In 2005, Lucas received The Lifetime Achievement Award from The American Film Institute. On October 30th 2012, George Lucas announced that he signed a deal to sell his entire Lucasfilm company to Disney for a staggering $4 billion. Lucas owned 100% of the company which means the entire $4 billion went into his pockets. His net worth more than doubled from $3.3 billion to $7.3 billion, overnight!
Celebritynetworth