Britney Spears and her beau David Lucado step out for a bite in matching summer wear. With three days to go before her Las Vegas show resumes, no wonder Britney Spears is keen to pack it all in.
The 32-year-old pop star was in the mood for healthy American fare as she hit up Pedalers Fork restaurant in Calabasas, California with her boyfriend David Lucado, 28. Britney was dressed for hot summer weather on Tuesday too, choosing faded green shorts and a red and ivory lace-adorned top that fitted loosely and comfortably on her frame.
Flip flops and white-framed sunglasses made up the rest of the entertainer's lunchtime attire, and her legal clerk boyfriend followed suit. Lucado certainly fell in line with Britney's stride in navy and white-striped shorts and a blue T-shirt, along with shading baseball cap, aviator sunglasses and flip flops. The restaurant is known for its scenic creekside atmosphere and it's organic menu, so Britney chose the right place.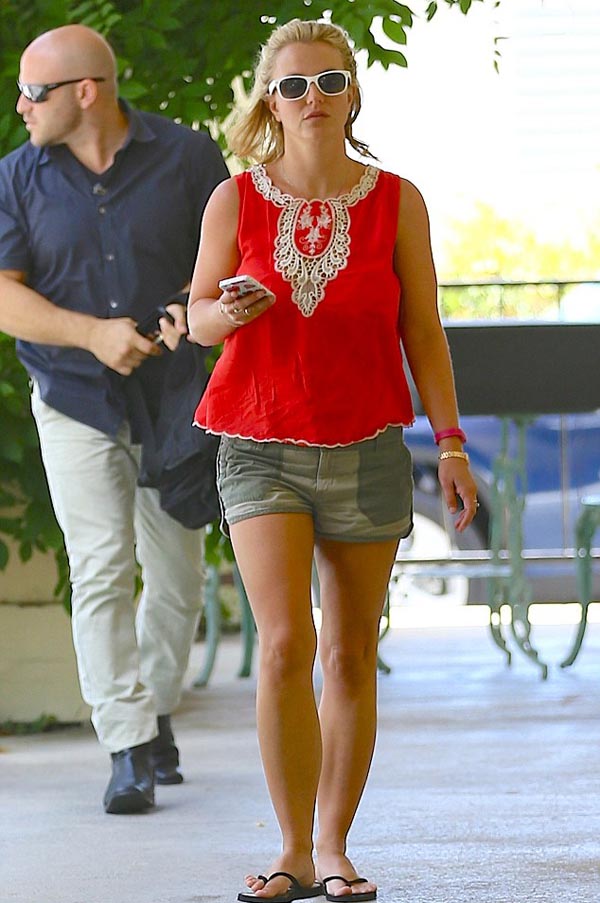 She's been working out every day at the gym ahead of her Pieces Of Me show at Planet Hollywood's Axis Theatre in Las Vegas, which starts up again on Friday following a brief rest. Britney is said to have been offered $12 million to extend her run for another 30 dates through Christmas 2016.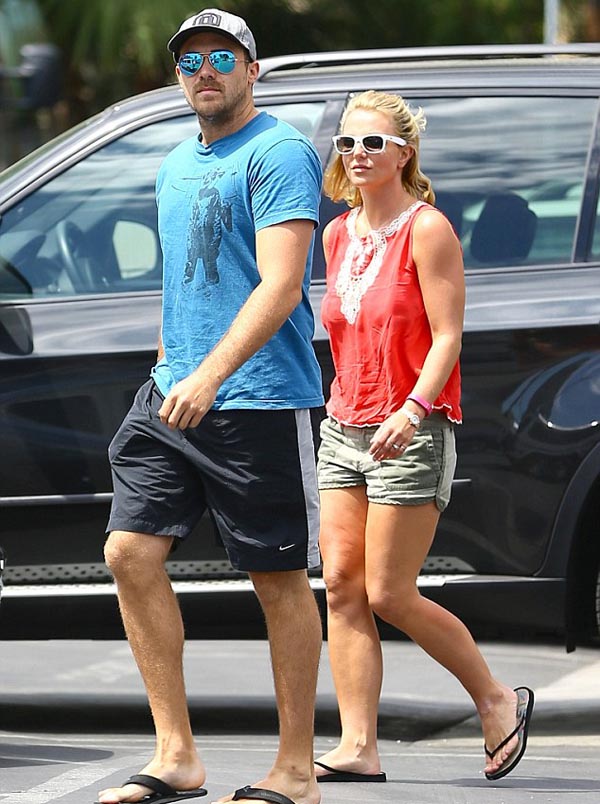 'Britney Spears has been a great success for the company and will be extended, if she wants to do it, and I cannot see why not, ' Caesars Palace President Gary Selesner told The New York Daily News. He added: 'She has been filling out the place every night, and she is enjoying it and is in good health.'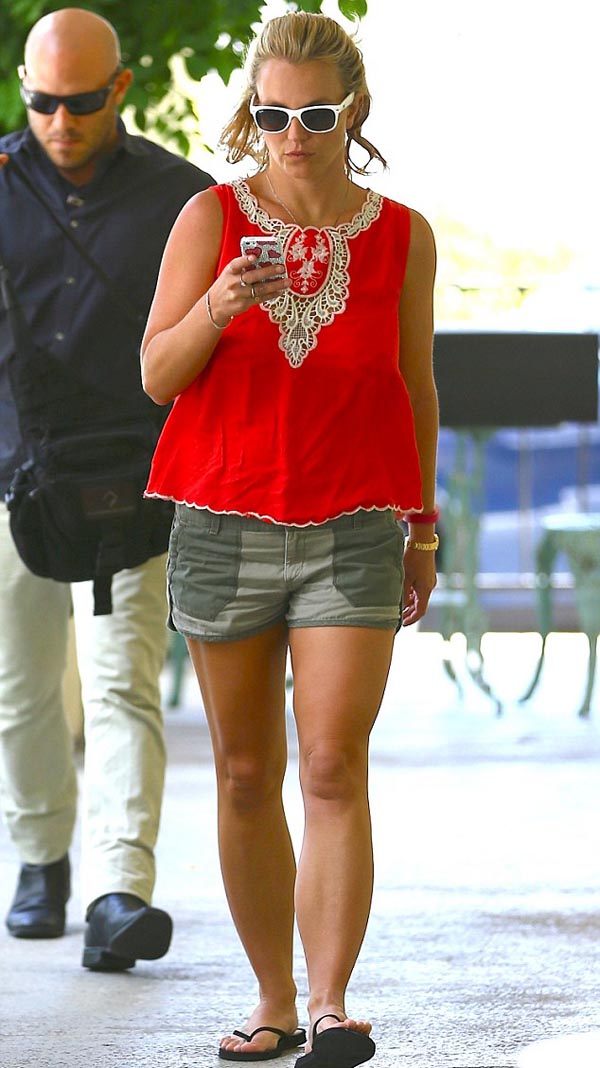 Lucado has been an added buffer since they began dating in March 2013. The Kentwood, Louisiana native – who has two sons, Sean, eight, and Jayden, seven, with ex-husband Kevin Federline – spoke about her relationship on Extra. 'I think it does kind of helps … dating someone not in the business,' Britney said. 'I mean I could kind of understand how if you dated someone in the business they would get it, what you're going through every day and stuff. 'But I feel like the chemistry kind of speaks for itself when you date someone that's out of the industry.'