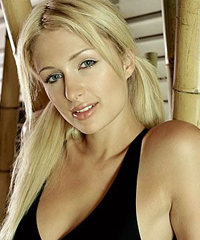 The blonde socialite was arrested by undercover police after the Brazil v Holland World Cup game, which she was watching at the Nelson Mandela Bay stadium with former Playboy model Jennifer Rovero and Leonardo DiCaprio.
Sniffer dogs reportedly led police to follow Paris and the former model and found local marijuana in a designer handbag. Both blondes were arrested and finger printed at a Johannesburg police station and appeared in front of court after spending four hours locked in a cell.
All charges on Miss Hilton were dropped though and instead the former playmate was fined £80 and deported when Rovero admitted the marijuana was hers. Jennifer Rovero gave her admission to the court and said it was not an offence where she came from so did not realise the consequences in South Africa.
Hilton later wanted to clear up rumours and wrote on Twitter: 'Hey guys, lots of crazy rumours are going around. I just want you all to know the truth. 'Everything is completely fine.  I haven't been charged or arrested cause I didn't do anything.  I was assisting police with their investigation and answering their questions.
'Everyone has been super nice and friendly to me.  I love South Africa! Such an amazing place, especially during the World Cup.' Leonardo DiCaprio wasn't involved in the fiasco and returned to his hotel with friends after the Brazil game, the Daily Mail reported.