Summer is just starting, but Netflix has already dropped what's sure to be one of its hottest — and most controversial — movies of 2020.
365 Days, known outside the U.S. as 365 Dni, is an erotic thriller based on a series of novels from Polish author Blanka Lipińska. Frequently compared to the big-screen adaptation of E.L. James' box office hit 50 Shades of Grey trilogy, the Polish film was initially released domestically and in the U.K. back in February 2020, earning more than $9 million at the worldwide box office before debuting as one of several Netflix June additions.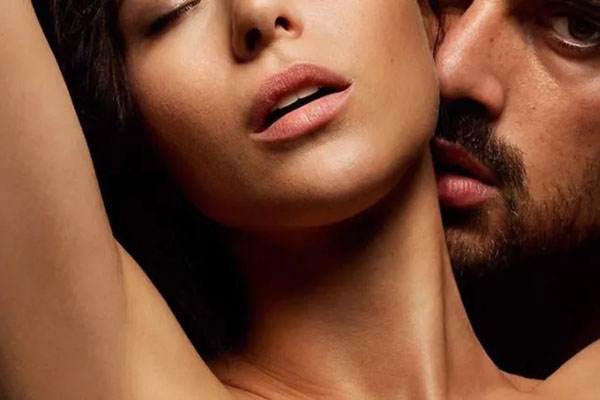 Within days of the nearly two-hour steamy drama dropping on the streaming site, the film had whipped viewers into a frenzy of mixed feelings about the mob romance. Some have criticized the Netflix film for its graphic nature and romantic storyline, which they say sends the wrong message about consent, agency, and even kidnapping. But that hasn't stopped others from becoming fans. Many have fallen head-over-heels for the push-pull relationship between Polish actress Anna-Maria Sieklucka's Laura Biel and her co-leading love interest Massimo Torricelli, played by Italian actor and model Michele Morrone. 
365 Dni follows Laura, a high-powered Polish woman with a heart condition working in the luxury hotel business. In a relationship with a man who barely notices her, she travels from Warsaw to Sicily with him and friends for her 29th birthday, but finds that not even paradise can heat things up for her. That is until she's kidnapped by Massimo, the leader of a Sicilian mafia family who once had a vision of Laura as he lay dying. Convinced she's his soulmate, Massimo reveals he plans to keep Laura captive for 365 days, long enough to win her over before promising to let her go if he fails.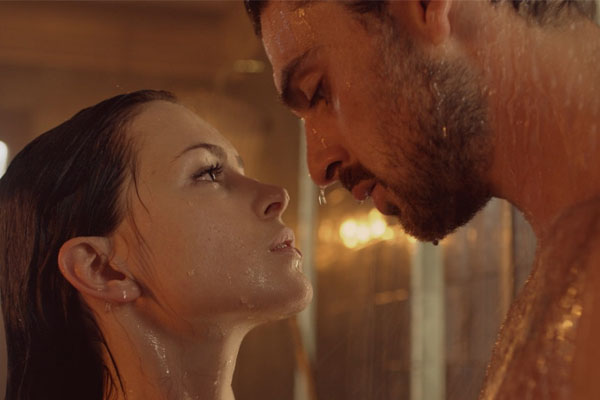 Laura and Massimo's 365-day love story is mostly a game of cat and mouse
For the first half of the film, Laura and Massimo play an aggressive and increasingly seductive game of cat and mouse. Despite all the expensive shopping trips, luxury hotel stays, and parties around Europe, Laura very much wants her freedom from Massimo and his constant backroom dealings. The mafia leader, meanwhile, struggles with his new routine. Before his father was shot and killed in front of him, Massimo was once a more free-spirited romantic who rejected his responsibility to his family business. Now a violent and ruthless crime ring leader, he's used to getting what he wants when he wants it. But as part of his deal with Laura, Massimo will only be physically intimate with her if she wants him to be.
Both engage in a tantalizing back and forth, with Laura and Massimo's emotional and physical walls eventually crumbling following a drawn-out battle of seduction that fuels their desire for one another. Once "good girl" Laura lets "bad boy" Massimo in, the two find they can't get enough of one another. Both also discover that their feelings are about more than passionate physical intimacy. But just as the two start to connect, one of Massimo's old flames emerges and threatens Laura's life. The fallout from an unfortunate and deadly incident earlier also means Massimo's empire — and his love — are under attack.
Promising Laura that he will let no one hurt her, Massimo takes it upon himself to cut his problems off not at the knee but at the neck. To keep his promise, Massimo takes a trip alone, sending Laura back to Warsaw with little explanation.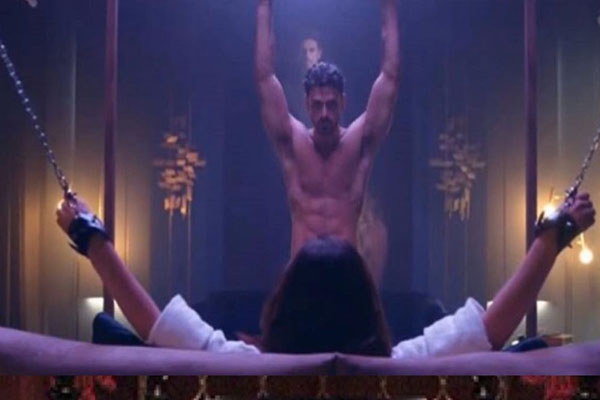 Laura and Massimo don't just fall in love — they plan to get married
Back in Poland, Laura reconnects with her best friend Olga (Magdalena Lamparska) and reveals why she mysteriously vanished and explains her growing feelings for Massimo. Still angry at being abandoned, however, Laura attempts to forget Massimo by getting pampered with Olga and going out to a club. There, Laura runs into her ex, Martin (Mateusz Łasowski), whom Massimo earlier revealed had cheated on her. When Martin follows Laura back to her hotel room, desperate for another chance, both find Massimo waiting there instead. Martin gets scared off before Massimo and Laura launch into a heated argument that takes a steamy turn. But when Laura rips open his shirt, she discovered his chest is covered in bruises. Suddenly aware of what he risked for her, Laura confesses she loves him. By the next morning, she agrees to marry him.
Laura's plans nearly get derailed, however, when she discovers that she's pregnant. The first person she tells is Olga — and after an intensely emotional exchange about what she should do, the two go to a wedding dress fitting, where Laura confirms she's keeping the baby. After, the two women hop into a car and make their way back to Massimo's villa.
In another vehicle, one of Massimo's advisors gets a call that a hit has been put out on Laura. He tells his driver to race to Massimo, but by the time he arrives, Massimo — who was just speaking to Laura as her car entered a tunnel — is calling out her on his phone with no response. As Massimo turns to his right-hand man Mario (Bronisław Wrocławski), he realizes what has happened and falls to his knees as the image of a cop car outside the tunnel seemingly reveals Laura has been killed.
Laura's disappearance might not spell the end for her relationship to Massimo
While 365 Dni if stuffed with romantic and criminal drama, its twist ending is the movie's tense sequence. Massimo's illegal dealings were always present in the film's storyline. Still, much of the plot focuses so heavily on Laura's journey of falling in love with her captor that by the time they finally get together, much of it is forgotten. Yet, the image of a devastated Massimo and a missing Laura is where the film ends, with the perception that the mafia lord's fated love has been snatched from him forever. But is Laura really gone?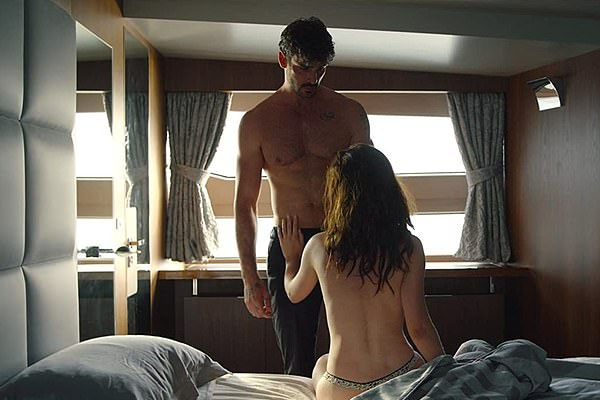 Those who haven't read the books were probably shocked by the film's final moments and what it meant for the couple, but those who have read Lipińska's novels know this is far from over for Massimo and Laura. 365 Dni is the first in a trilogy of books, much like 50 Shades of Grey. Netflix hasn't yet announced whether 365 Dni will get a sequel movie, but if it does, it would be adapted from Lipińska's 2018 novel Ten dzień (This Day). For those okay with spoilers, Laura does appear in the second novel. Additionally, the book seems to focus more on how her commitment to Massimo has landed her squarely in the middle of his criminal underworld, where she exists as a pawn for enemies. 365 Dni mirrored its source material enough that it seems safe to say she would make it out of that tunnel alive, but until a sequel is confirmed, Laura's big-screen fate will remain a mystery.