Tamara Ecclestone shows her super toned post-baby body in bikini as she dotes on baby Sophia in Ibiza. She pretty much bounced back into shape nearly immediately after giving birth to her first child. So it's no wonder Tamara Ecclestone is enjoying the opportunity to show off her impressive physique as she soaks up the sun in Ibiza.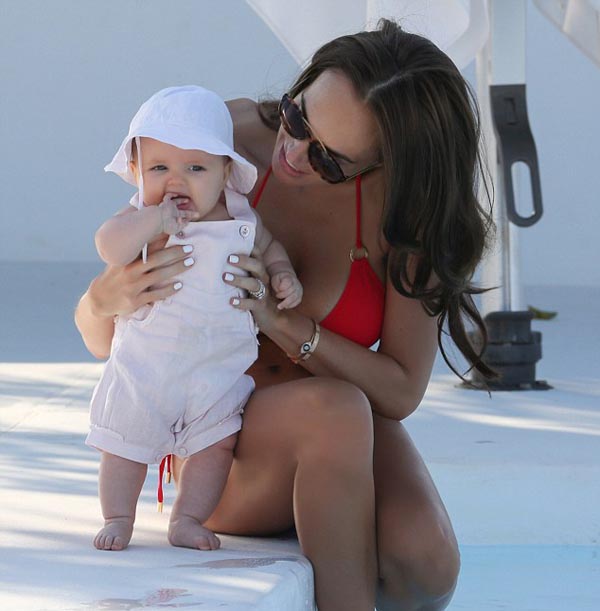 The F1 heiress, 30, has decamped from London to the Balearic island with husband Jay Rutland, 32, and their five-month-old daughter Sophia for another family holiday. The brunette beauty flaunted her super toned figure in a red string bikini as she enjoyed some time by the pool at her Ibiza hotel.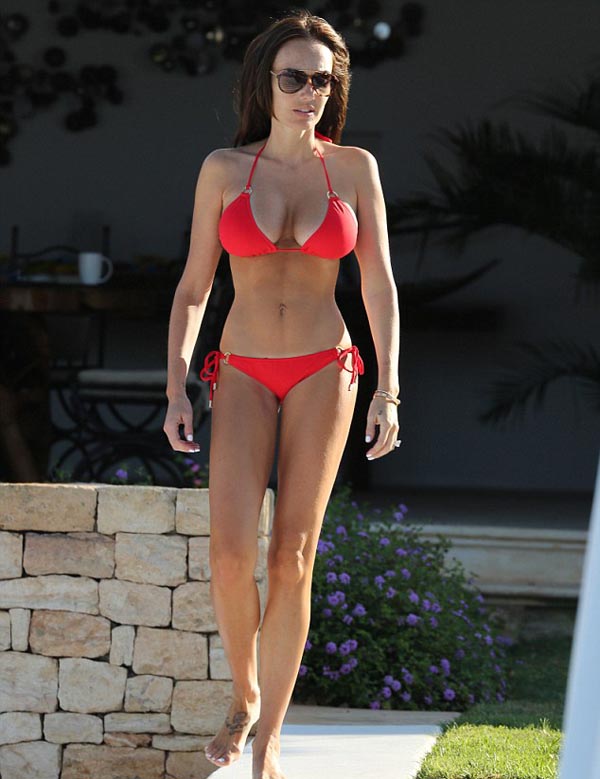 Little Sophia looked summery in pink dungarees with her delicate skin shielded from the hot sun in a white sunhat. Their trip to the Spanish White Isle is little Sophia's fifth trip abroad in as many months, making her quite the little jetsetter.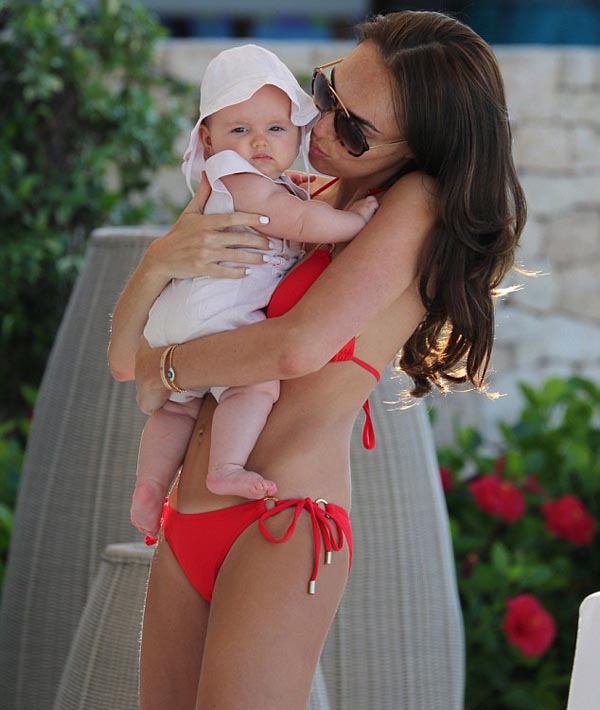 When Sophia was just seven weeks old, Tamara headed to Morocco with the little girl. The North African vacation was soon followed by a trip to Cannes for the film festival, then Monaco in June and St Tropez just a few weeks ago. Tamara, of course, made an appearance at the Monaco Grand Prix, where she goes every year.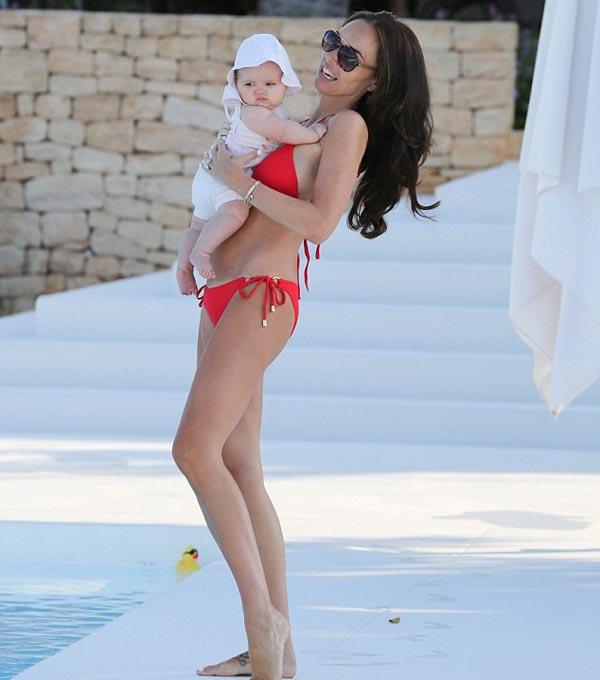 Meanwhile, Tamara recently opened up on her surprise as how much she was enjoying breast-feeding Sophia and the bond it gave them. She told the Mail: 'When I was pregnant I said to Jay I was going to breast-feed the baby for maybe two months at the most and then switch to formula milk.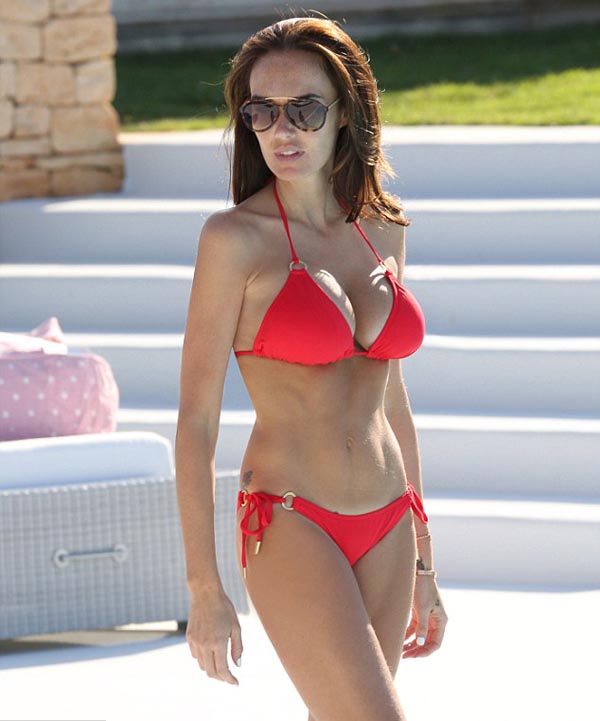 My sister breast-fed for 14 months and I said, "No way, Petra, they have teeth!" 'Now I want to breast-feed her for ever. She's had no formula and if I have to give her a bottle of milk that I pumped and I can't do it myself I have an emotional breakdown. I'm that mum stuck in traffic coming home from work and ringing my nanny begging her not to feed Sophia so I can do it when I get home.'