Kim Kardashian's killer curves know no bounds – and her exit from her New York apartment on Monday was a case in point. The 33-year-old reality star put in a traffic-stopping performance as she strutted out in a daringly deep-cut blouse that was so sheer her black brassiere could be seen underneath. Her femme fatale look not only delighted the throngs of fans waiting outside, but also a pair of eagle-eyed New York cops who shot the mother-of-one eager glances.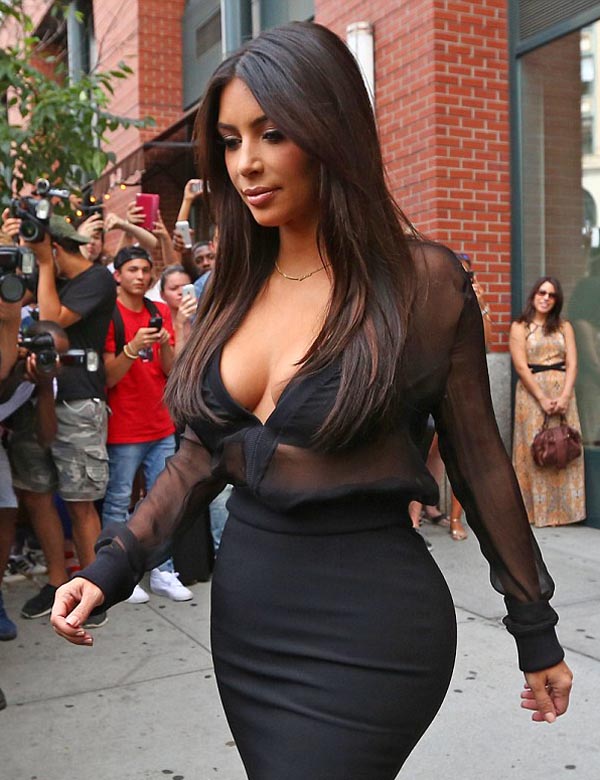 Teamed with her revealing top was a clingy skirt that flared out below the knee and allowed ample views of her ankles and nude heels. Her raven-dark hair was parted in the centre and fell sleekly across her shoulders while her neutral-toned make-up was impeccably applied. Perhaps this was a dress rehearsal ahead of Kim's appearance on What What Happens Live on Tuesday.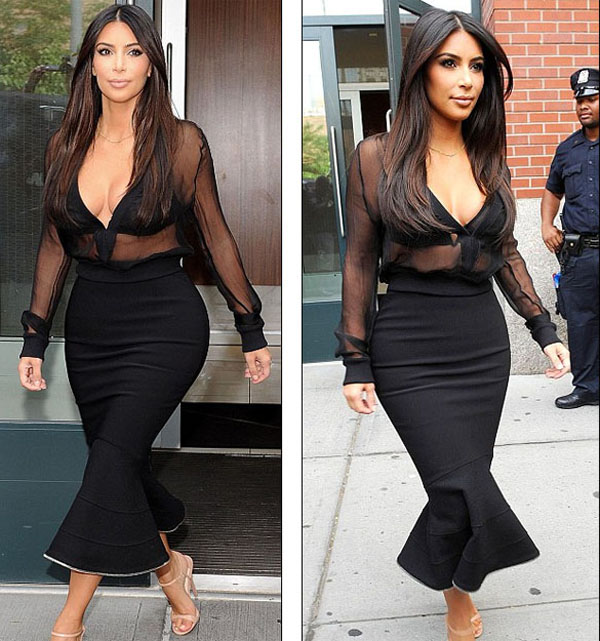 'Tomorrow night Kim Kardashian will be making her first appearance EVER in the Bravo Clubhouse,' the show's Facebook page announced while asking fans to help host Andy Cohen come up with the questions 'What do you want Andy to ask Kim? Post your qs below NOW,' the message continued.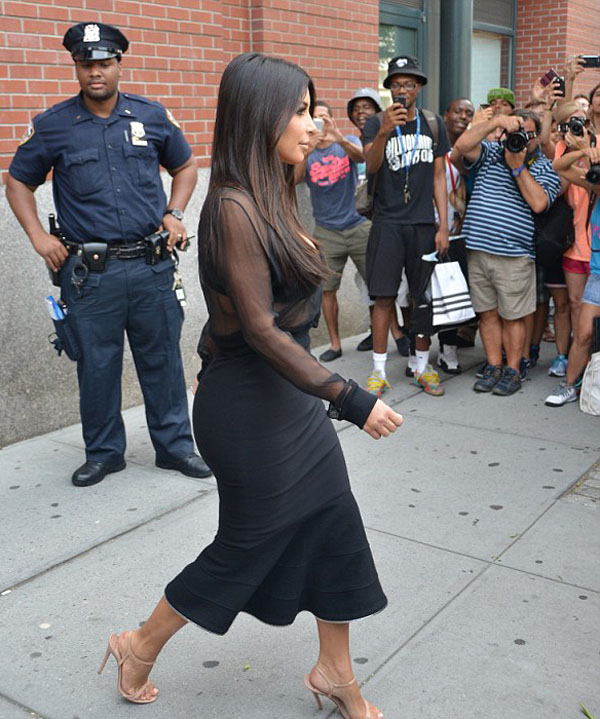 Kim Kardashian and Kanye West took their love to higher level on Monday. Earlier on Monday, the star posted a cute snap of herself and husband Kanye West sharing a kiss in an elevator. Kim captioned the picture '#ElevatorKiss,' which showed the couple leaning into one another within the close, mirrored compartment.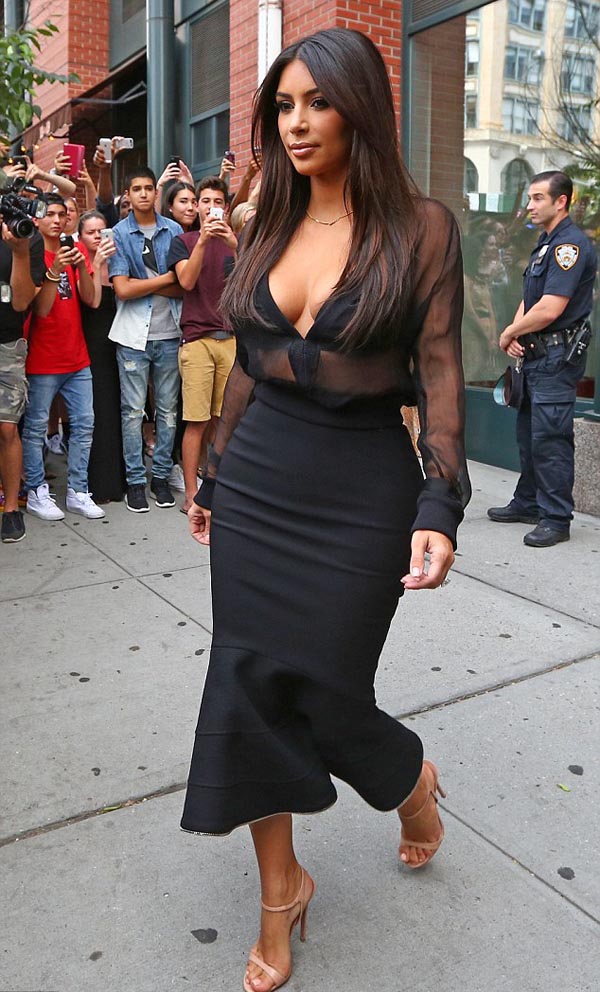 Of course, Kim and Beyonce's relationship has been frosty for quite some time, with the Keeping Up With The Kardashians star apparently taking digs at Bey for being a copycat on her Instagram account.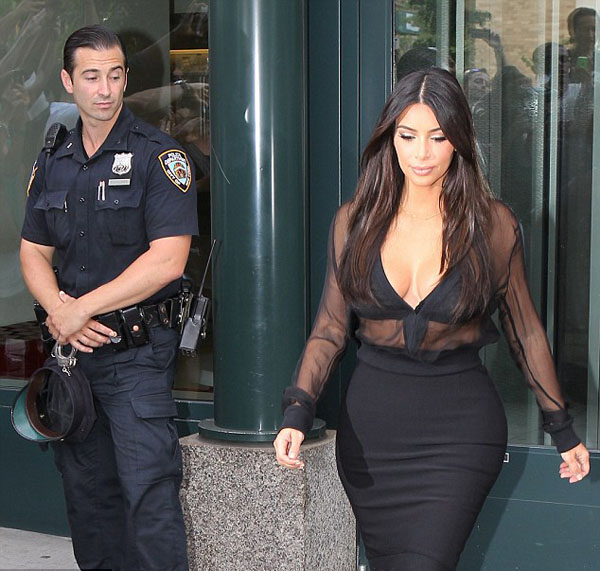 The fact that Beyonce and Jay Z skipped Kim and Kanye's May 24 wedding in Florence, Italy has only served to fuel the feud rumours. Both Kim and Beyonce have caused comparisons just by posting glamorous selfies on their social media accounts and pictures of their luxurious vacations.