She's maintained her fabulous figure by adhering to a regular Pilates routine and healthy diet. But even Denise Richards splurges on ice cream once in a while and was spotted doing so in San Diego, California, on Tuesday. 
[contentblock id=1 img=adsense.png]
The 44-year-old actress delighted in a strawberry cone while putting her impressive physique on display in a New York Jets bikini.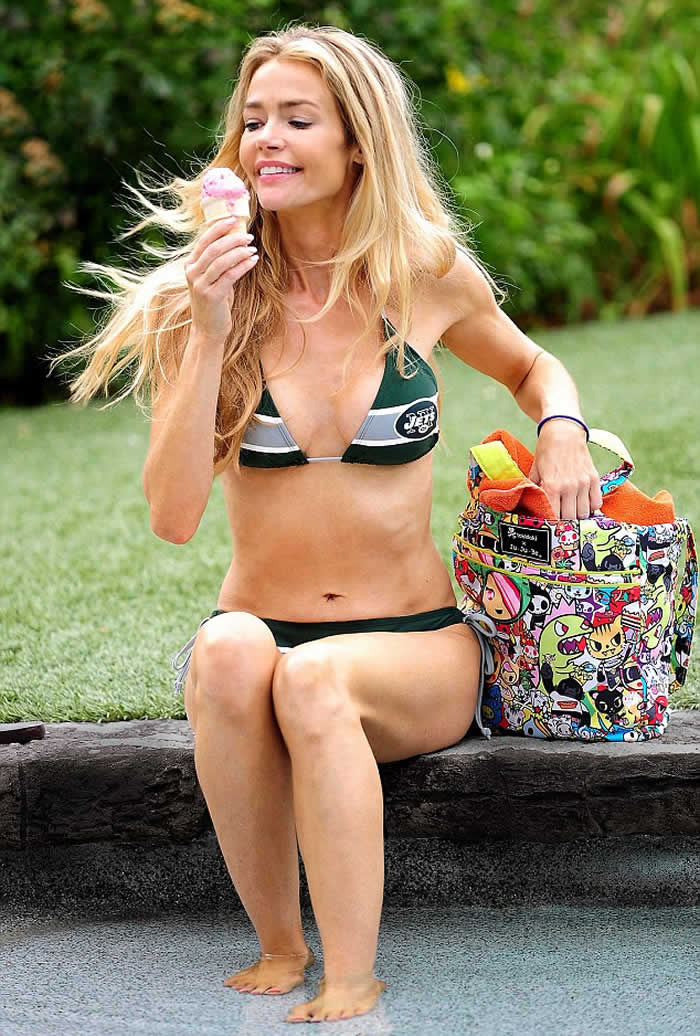 The mother-of-three was cooled off with the sweet treat while sitting on the ledge of an outdoor pool and dipping her feet in the water. 
The Wild Things star showed her sporty side in a green, black, and grey string bikini for American football team, the Jets. Her thick blonde tresses were flowing down past her face that was brightened up with daytime make-up.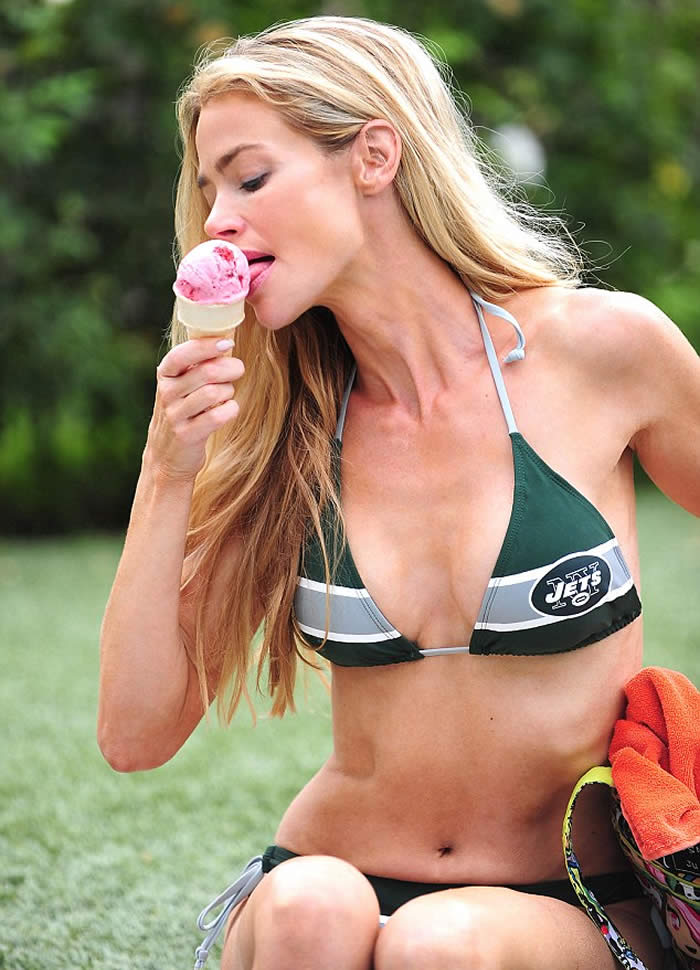 She previously told Self magazine: 'I am very active. I found what works for my body – everyone's body is different and I think it's best to find what works for you. For me it's Pilates and dance. 'My diet is 80 percent vegetarian and I eat all day long.
[contentblock id=2 img=adsense.png]
I have lots of little meals; it's best for me. I found eating three big meals I felt too full and got tired especially after lunch. 'I eat lots of fruit, veggies, egg whites, oatmeal, a little chicken, eggs, rice – that's mostly my diet. I do splurge on ice cream and I love pretzels.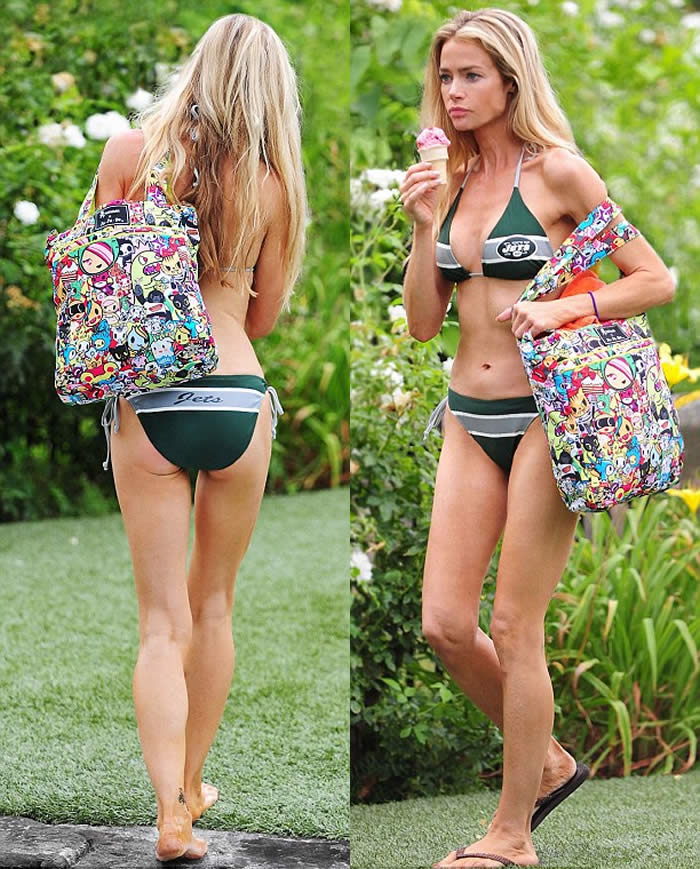 'My abs get the best workout with my Pilates reformer – I had two C-sections and it was the only thing I found that got my tummy flat.' Meanwhile, The Wrap recently reported that the ex-wife of Charlie Sheen has joined the cast of Adi Shankar's Gods and Secrets. 
[contentblock id=3 img=gcb.png]
She will star alongside Jane Seymour in the project that 'explores the darker ramifications of a world filled with superheroes — for the people they protect and the famous heroes themselves.' Denise and her ex Charlie are parents to two daughters Sam, 11, and Lola, ten, and later adopted three-year-old daughter Eloise.