As a mother of three, she appreciates the joys of a day at the beach. And even without her daughters on hand, Wild Things star Denise Richards enjoyed splashing around on the Malibu sands. The 45-year-old stripped down to her blue bikini as she played around on Sunday.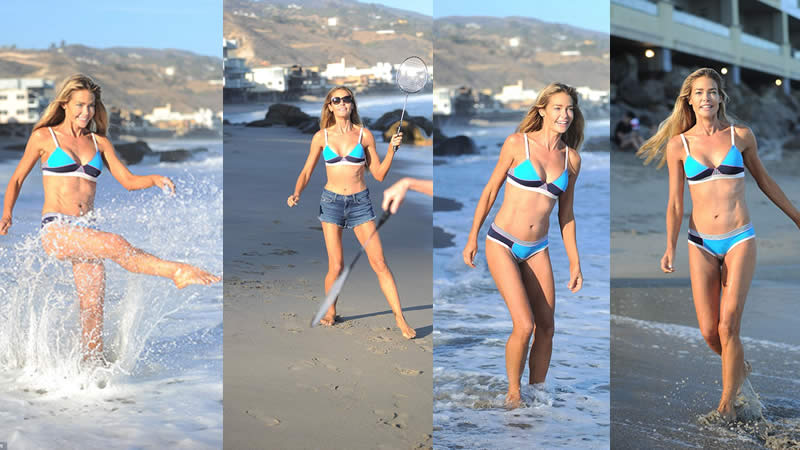 The costume revealed her toned and trim frame. And as she joined a pal in a game of badminton on the beach, Denise showed just how she keeps in such good shape.  After working up a sweat running around the sand, she then stripped off her denim shorts to play in the waves.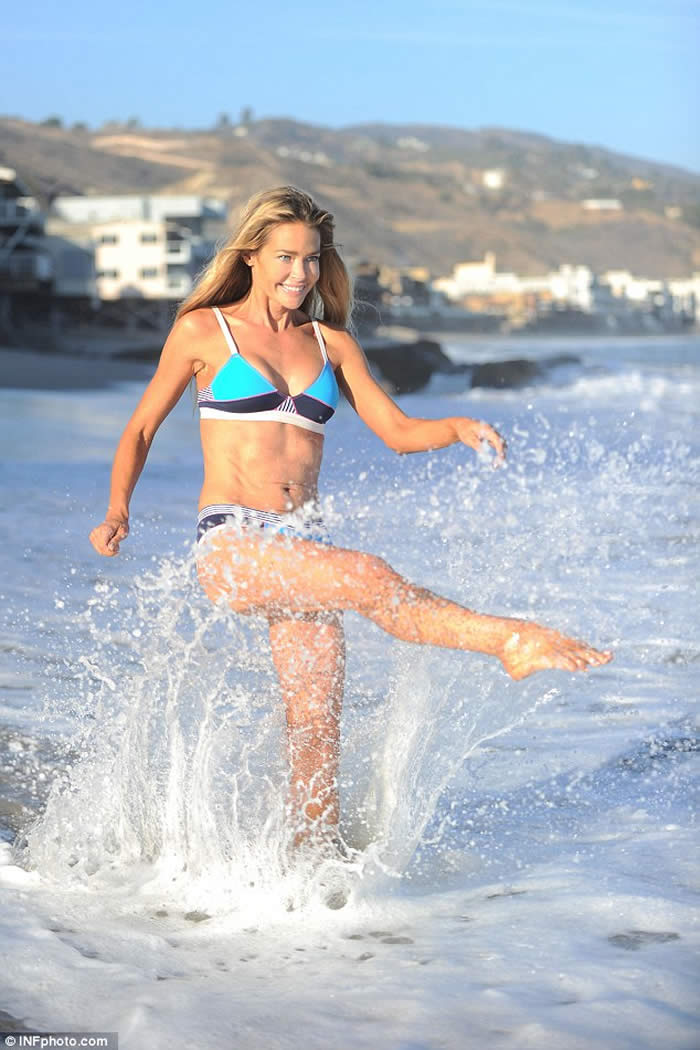 And it wasn't hard to see why Denise once starred as a Bond girl as she strolled along the water's edge. The beauty adopted daughter Eloise at birth in June 2011, as a single parent. Denise also has 12-year-old Sam and 11-year-old Lola from her marriage to Charlie Sheen.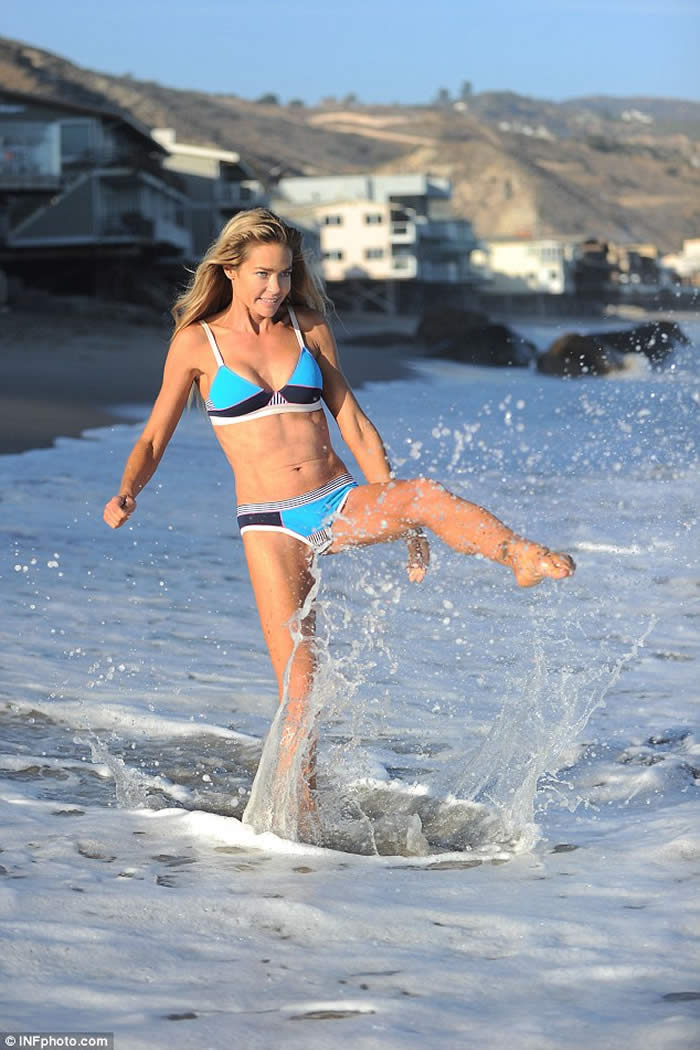 The pair tied the knot in June 2002 and Denise filed for divorce while pregnant with Sam. The couple reconciled but later broke up once again and finalised their divorce in 2006. Denise is yet to comment on Charlie revealing in November that he is HIV positive.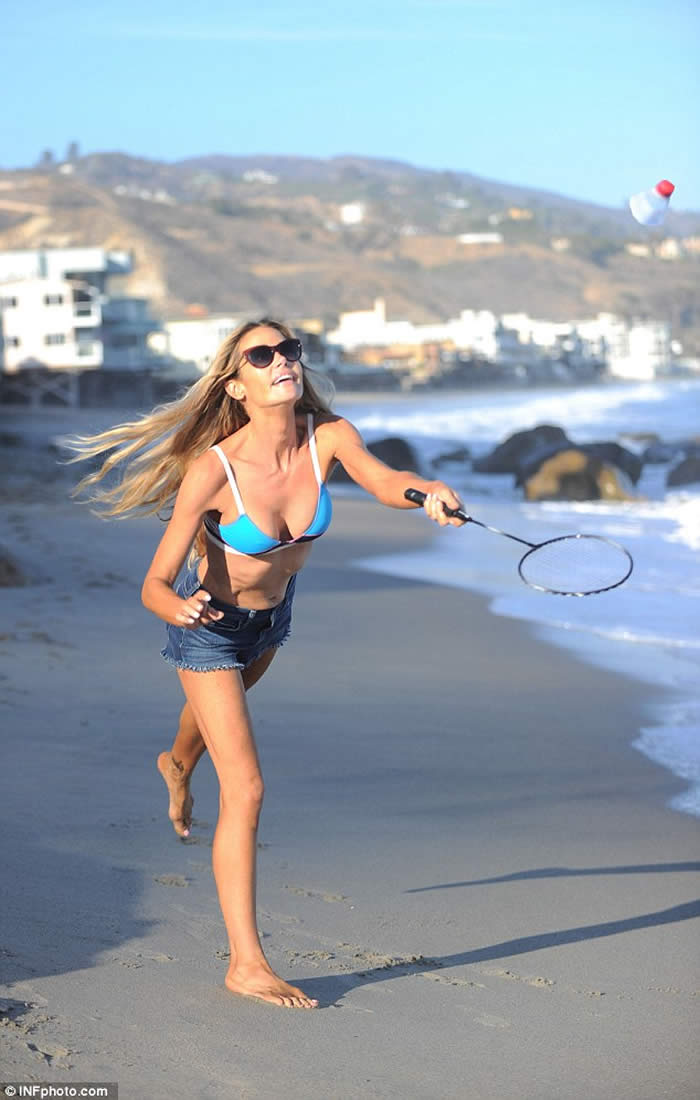 While the mother-of-three has been busy focusing on her family, she also has several movie projects in the works. Her film A Life Lived, about the life of a dollar bill, appeared at the Oceanside International Film Festival.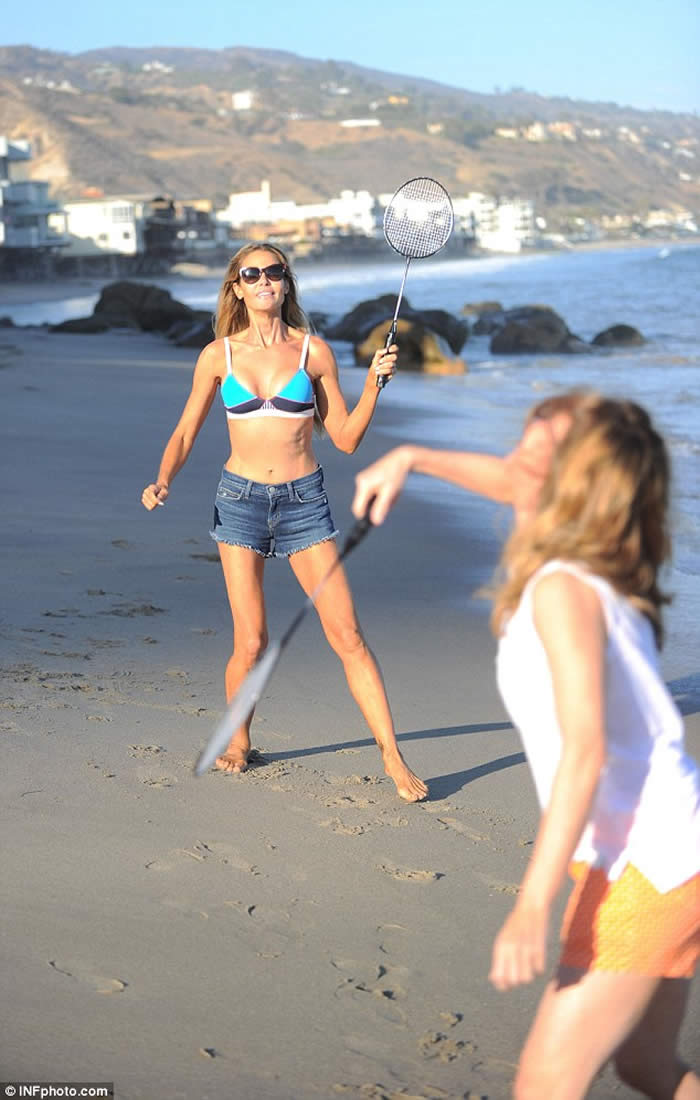 Denise also has thriller American Satan due for release later this year, and movies Altitude, The Anatomy Of A Murder and Adi Shankar's Gods and Secrets coming out next year. After starting out her career as a model, Denise found success in Hollywood in films such as Starship Troopers, Drop Dead Gorgeous and Valentine.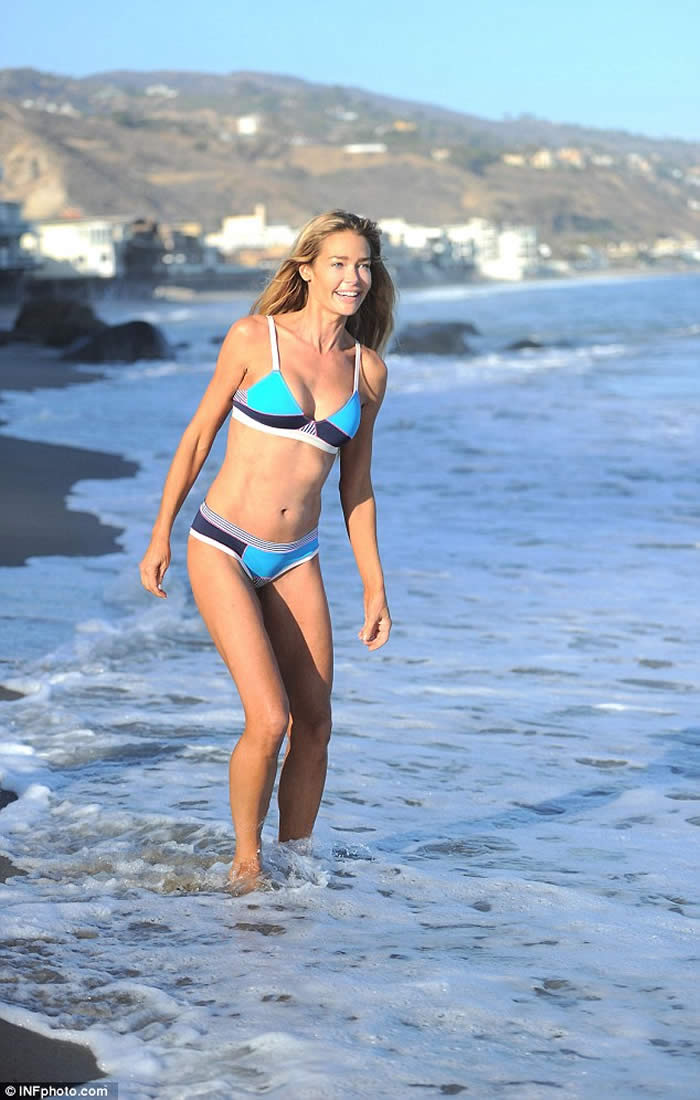 Via: dailymail