Alanis Morissette looked happy and relaxed as she spent a fun-filled day with her family and close friends in Hawaii. The singer was seen on a beach in Maui with her husband, Mario Treadway, and their three-year-old-son, Ever, on Saturday.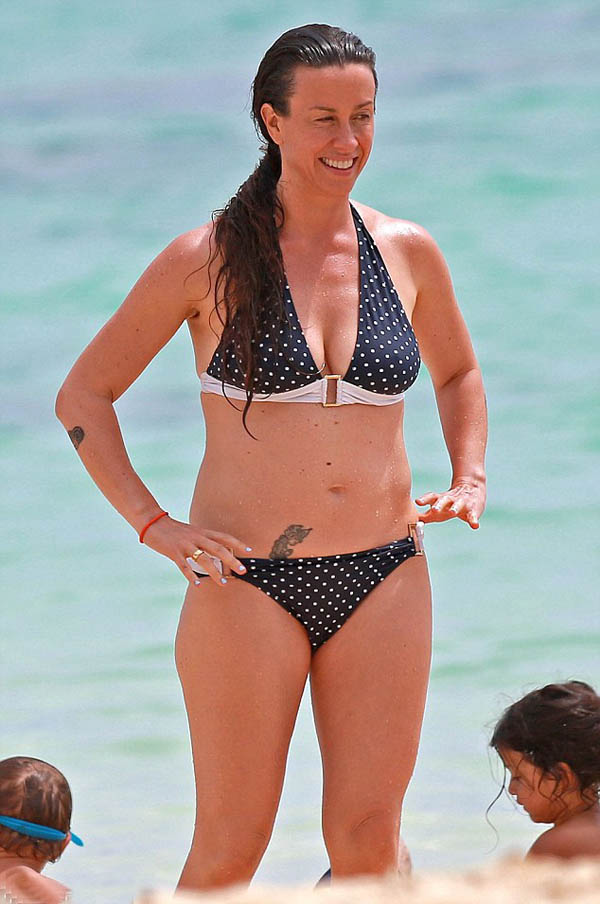 Alanis, 39, showcased the results of her healthy lifestyle as she looked trim and toned in her polka dot bikini. The hitmaker was joined by her rapper husband and friends as they splashed about in the water. It was her husband Mario's 34th birthday the next day and the Ironic singer wrote a sweet message to her husband on Instagram. She said: 'happy birthday angel husband souleye photos so happy you were born it'san honor to love and grow with you '.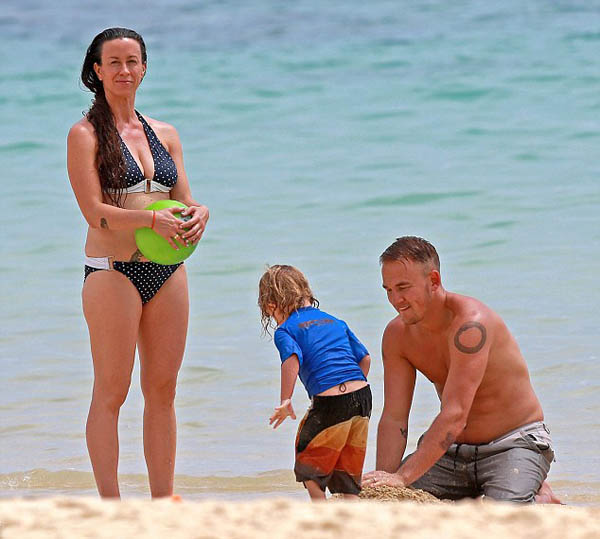 It may have been two years since the singer released new music, but her new film The Price of Desire is due for release this year. The film tells the story of influential Irish furniture designer Eileen Gray and her struggle for recognition in the male-dominated world of product design.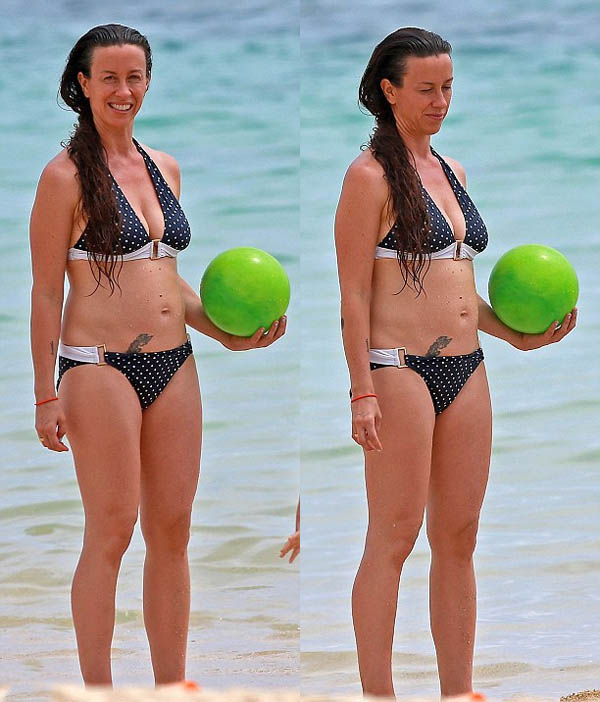 Eileen designed the Bibendum Chair, one of the 20th century's most recognisable furniture designs. Alanis Morissette will play Gray's lover, the French singer Marie-Louise Damien.Meanwhile the singer recently recorded a new song for author Marianne Williamson, who is running as an independent candidate for the for US congress, earlier this month.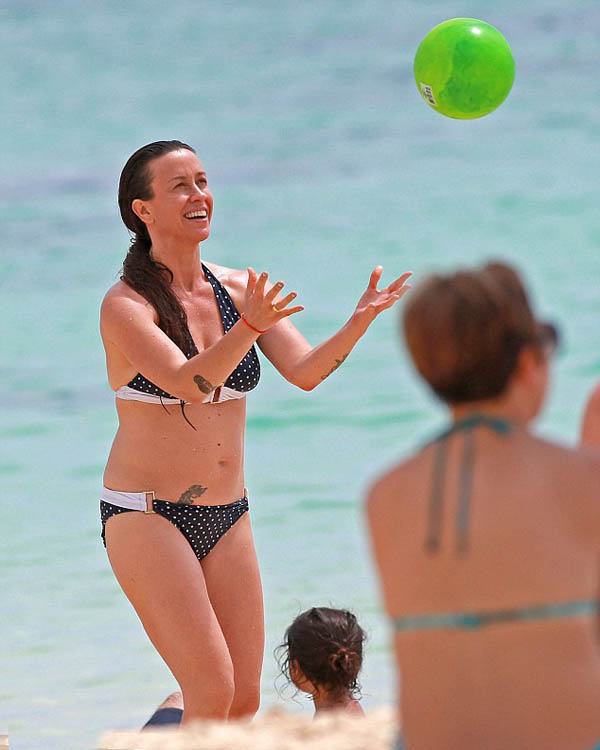 Alanis Morissette is also working on a new Broadway musical based on her hit album Jagged Little Pill, which will hit the stage as a workshop production within a few months. Speaking about the project, she said: 'I look forward to taking the heart of Jagged Little Pill and expanding its story, fleshing it out into ever deeper layers of emotionality, specificity, humanity, power, physicality, spirit and fabulism.' -dailymail

san honor to love and grow with you