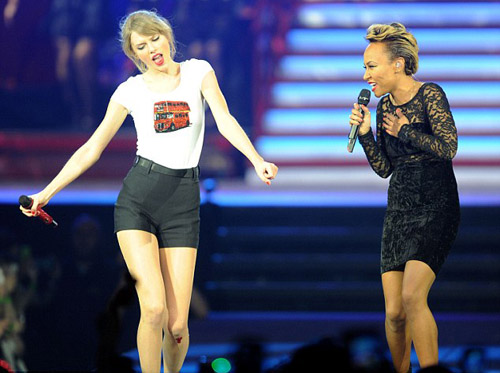 She's been setting Europe alight during her RED world tour and on Monday night the Taylor Swift bus finally came to rest in London.In fact, it was very much a London red bus like the one Taylor wore on her T-shirt as she called on one of Britain's most successful artists of recent times, Emeli Sande, to join her on stage for a duet. Before they launched into a version of Emeli's hit Next To me, Taylor spoke to the crowd saying: 'I was thinking about playing the O2 and the last time I played it. Do you remember the BRIT Awards last year? I had a great time and I got to meet one of my favourite artists and I watched her clean up at the BRIT Awards.
Then I got this idea she could come out and play for you. So what do you think about Emeli Sande coming out to play a song for you tonight?'Sure enough the pair tore through a rendition of the song, while Taylor Swift also worked her work during the concert through her signature hits like You Belong To Me, i Knew You Were Trouble and Love Story. The singer/songwriter also took to the piano to play All Too Well, looking somewhat emotional beforehand, while the superb concert ended on a high with We Are Never Ever Getting Back Together.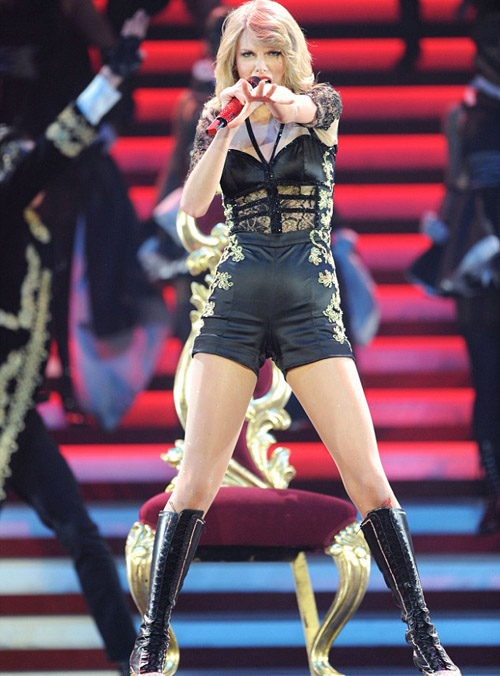 After the show, prolific tweeter Taylor Swift wrote: 'Tonight @emelisande surprised our London crowd with 'Next to Me'!! SHE IS SO HEAVENLY. I've had the best time here. Last show tomorrow. Taylor is making it a constant of this tour to bring up on stage artists that she admires, or just simply wants to have a good belt with together on the stage. Taylor Swift and Ed Sheeran turned up the heat on the latest leg of her Red Tour as the flame-haired singer took to the stage to join her for a duet of his hit I See Fire at Berlin's O2 World on Friday night. The pair sang a touching rendition of the song, which Ed, 22, wrote for fantasy movie The Hobbit: The Desolation of Smaug.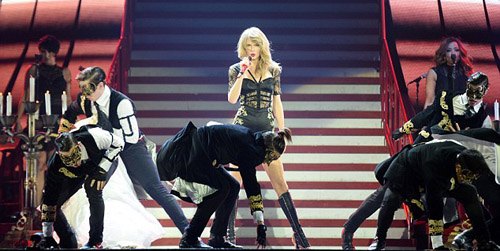 The Lego House hitmaker – who supported Taylor Swift on the North American section of her Red Tour in 2013 – came out halfway through the blonde stunner's concert dressed in a black T-shirt and playing his guitar, while singing the opening lines to his hit tune. Taylor wore a long white floaty dress for the performance and during the duet she asked her fans to hold up anything they had which gave off light. Taylor Swift and Ed – who collaborated on the song Everything Has Changed, which appears on her Red album – took some time out from performing to head to the London home of the American Ambassador, Matthew Barzun, with their good friend Cara Delevingne on Thursday.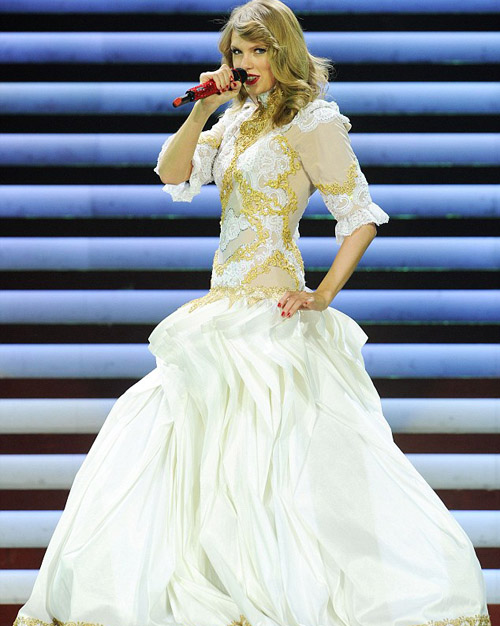 Following their visit, the blonde singer was given a pin badge of the American flag and the British flag side-by-side by the ambassador, and she took to her Instagram account on Saturday to convey her delight at the gift. In a message accompanying a picture of the object, she wrote: 'A huge thank you to US Ambassador Matthew Barzun for giving me this pin that so accurately expresses my feelings.'During the visit Cara and Taylor Swift were pictured mimicking a large painting of former US President George Washington in the Grosvenor Square building.What's more, Taylor posted a video of the trio all singing The Knife's song Heartbeats in the building, during which Ed strummed away on his guitar. Taylor is currently performing the UK leg of her Red Tour, with one more gig at the 02 on Tuesday.  -Dailymail