She told her followers she was heading out into London to pick an outfit for her imminent 30th birthday celebrations with sister Petra Stunt. However it might have been more sensible if Tamara Ecclestone had used the time to message her companion to find out what she was going to wear instead on Thursday.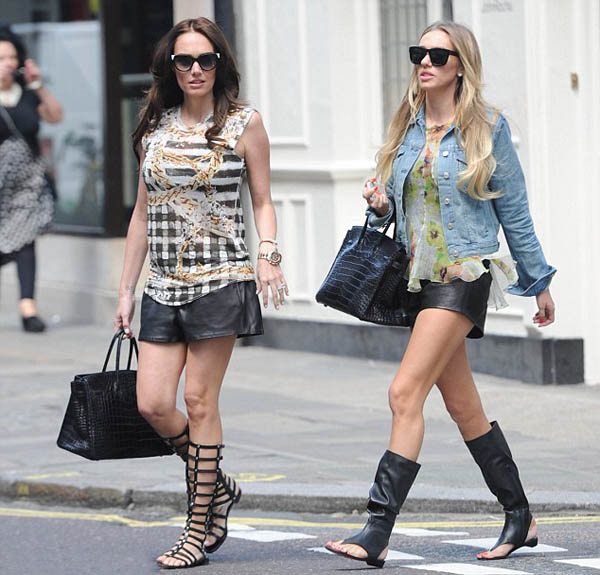 The Formula 1 heiress' both stepped out in what appeared to be the same black leather shorts for lunch at The Arts Club, after the new mum wore the exact same ensemble the previous evening. The siblings undoubtedly turned heads in their thigh-skimming bottoms, which they both teamed with black statement sandals. Tamara Ecclestone 29, teamed hers with on-tend gladiator flats as well as an eye-catching blouse, complete with bold checked print. She tweeted beforehand: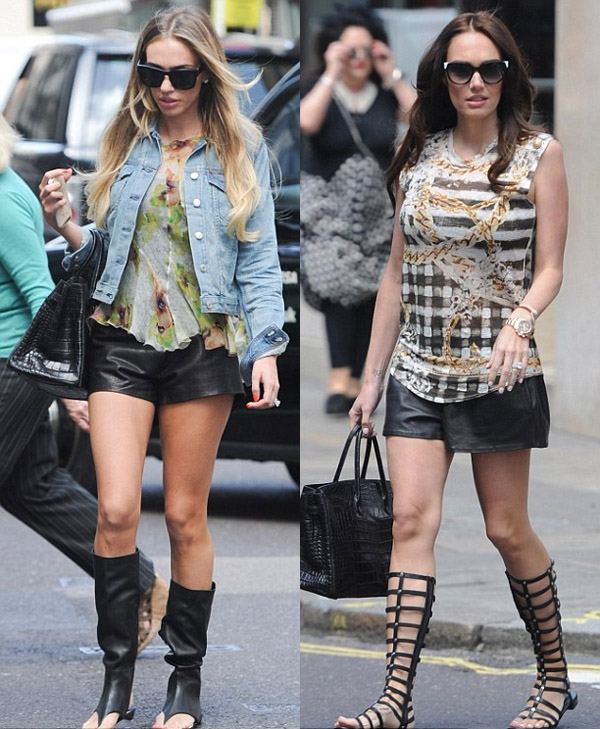 Petra Stunt helping me find dress for my 30th birthday today let's hope we find something not long to go', ahead of June 28. The TV presenter looked her usually glamorous self as she clutched her designer handbag, while her hair was worn down in soft waves. Meanwhile Petra – who is mother to daughter Lavinia, wore her shorts with a more causal denim jacket and floaty floral top.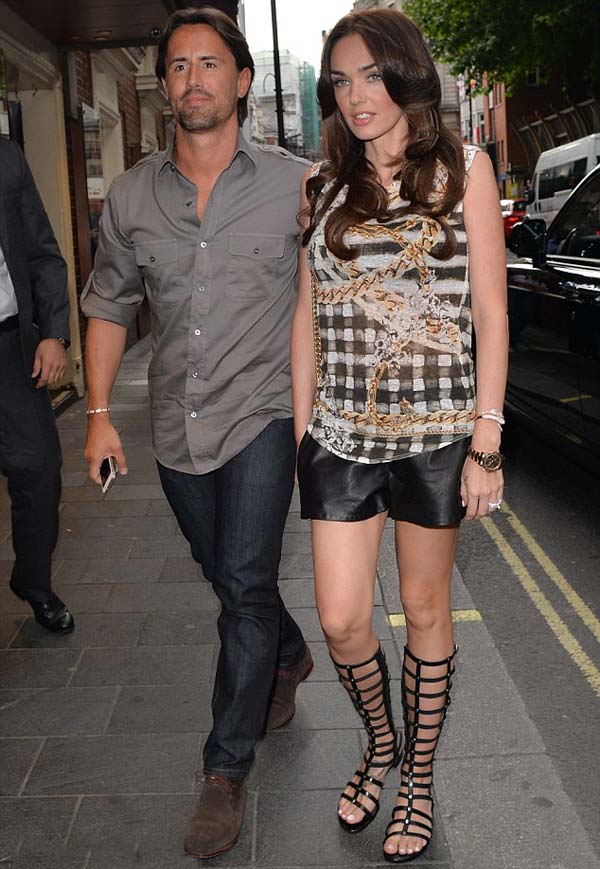 While carrying what was seemingly a very similar bag to her sister, the blonde star must have caught peoples attention with her unusual leather flip-flops. The sisters' day out comes just a day after Tamara Ecclestone spent a low-key afternoon with her two-month-old little one Sophia. The star opted for double denim for the day courtesy of a light blue coloured shirt and darker blue jeans.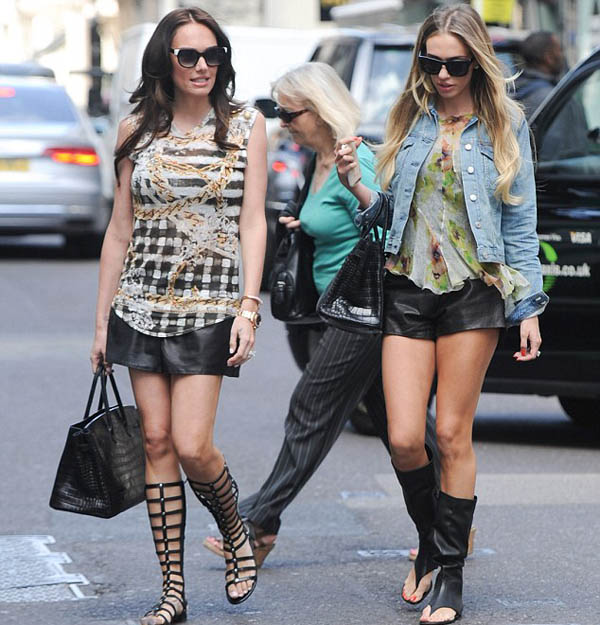 This week also marked Tamara Ecclestone and husband Jay Rutland's one year wedding anniversary, after they tied the knot  in a lavish £7million ceremony at Grand-Hotel du Cap-Ferrat on the French Riviera. They had watched the stage show of Les Misera bles to celebrate the previous evening, when Tamara wore the complete look she had chosen the previous day.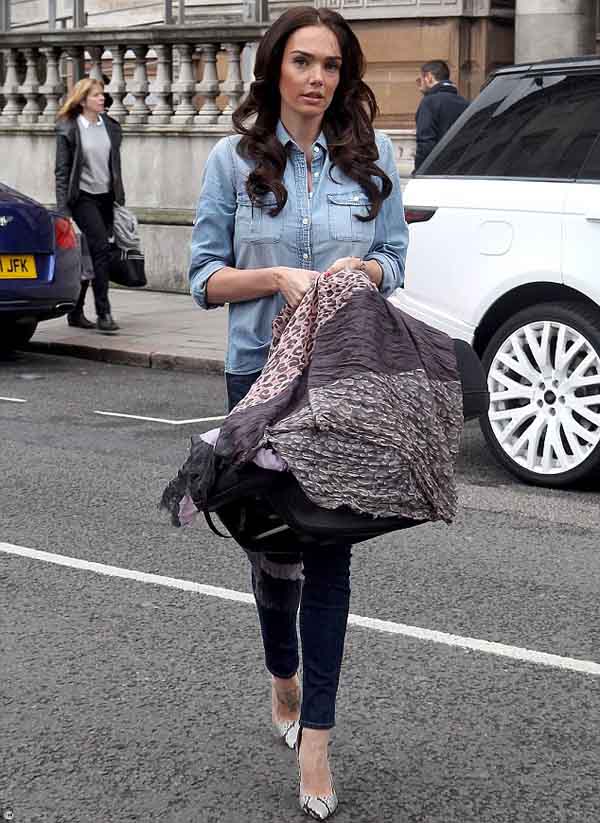 -dailymai