Howzat for chivalry as ex-cricketer Shane Warne smooches with a blonde in a doorway, fag in hand. The 46-year-old spin bowler must have been stumped in his hunt for a discreet spot in Soho, Central London.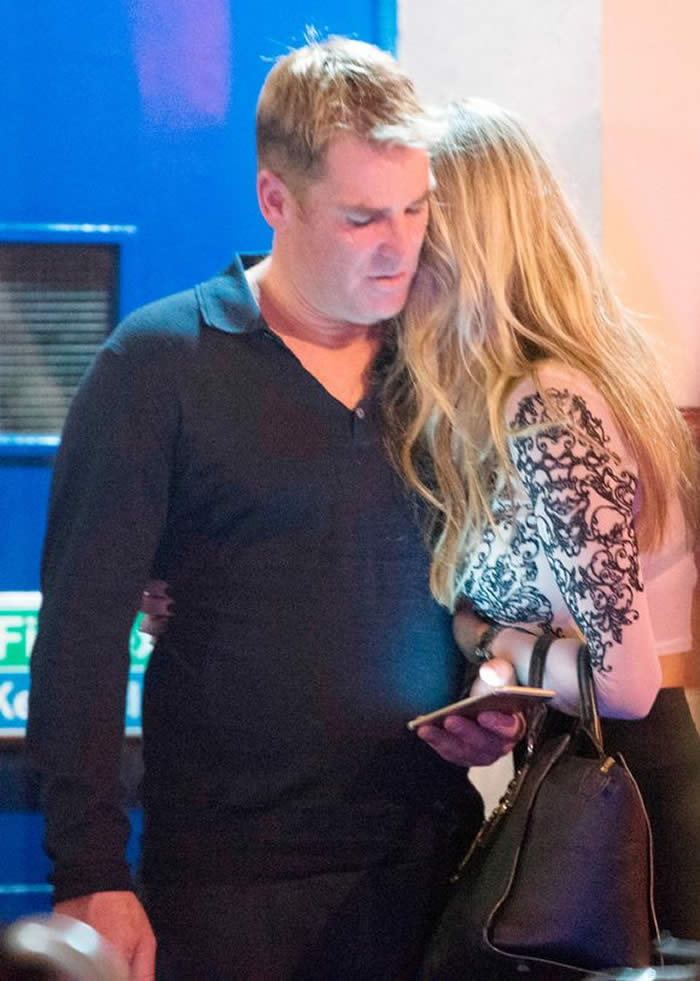 Still, his pal didn't seem to mind the surroudings, cuddling him and nuzzling his neck. But then single Aussie Shane looked distracted by his phone, reports the Sunday People.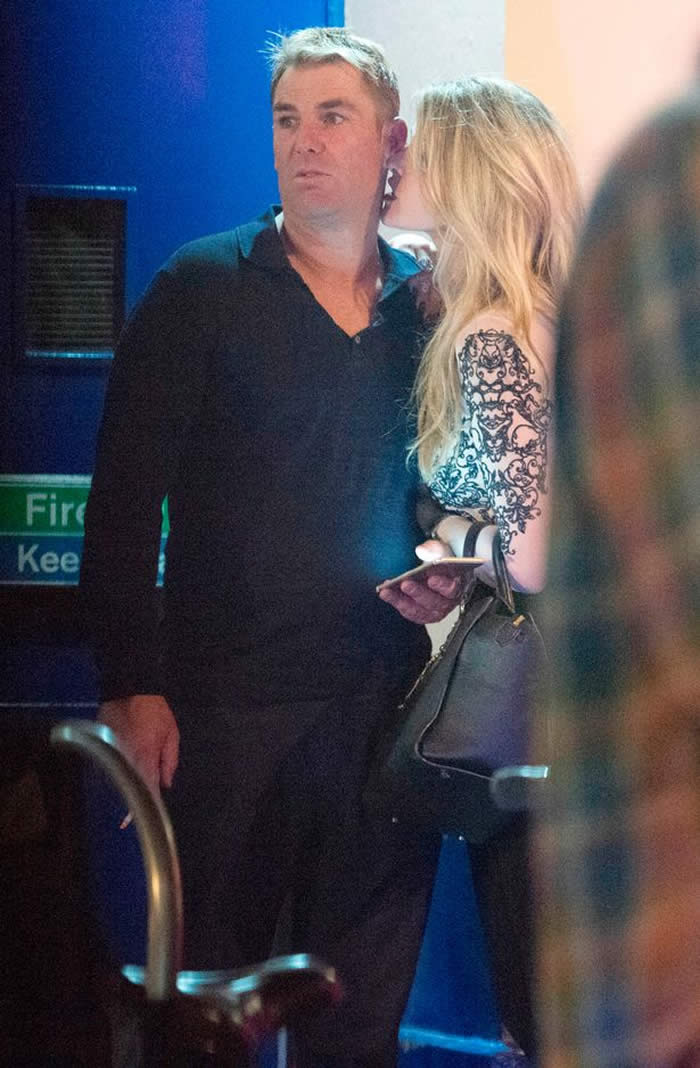 Hopefully he wasn't checking his Tinder account – which has led to a few well-publicised liaisons – while out. Surely if his pal had noticed that, he'd have hit a sticky wicket. And after all, a phone's still handy for checking up on the Test scores and following a poker game.