She was recently seen showing off her enviable beach body while holidaying with her sister. But, perhaps contrary to expectations, TOWIE's Sam Faiers chose to attend a lingerie party in a demure gingham two-piece, this week.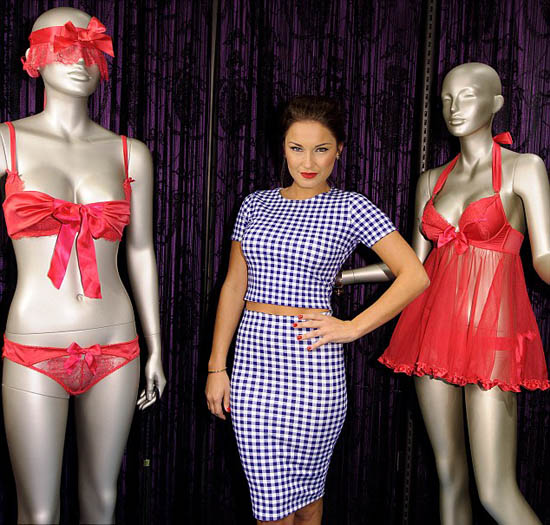 The reality TV personality was present at the launch of Giles Deacon's new range for Ann Summers in central London on Thursday. With her hair up in a bun, Sam Faiers looked both retro and girlish as she posed between two scantily-dressed mannequins. The gingham outfit she sported was white and purple micro-check, which complimented her skin tone perfectly, while also flattering her shape. She kept it simple when it came to accessories, wearing just a simple gold bracelet on her wrist.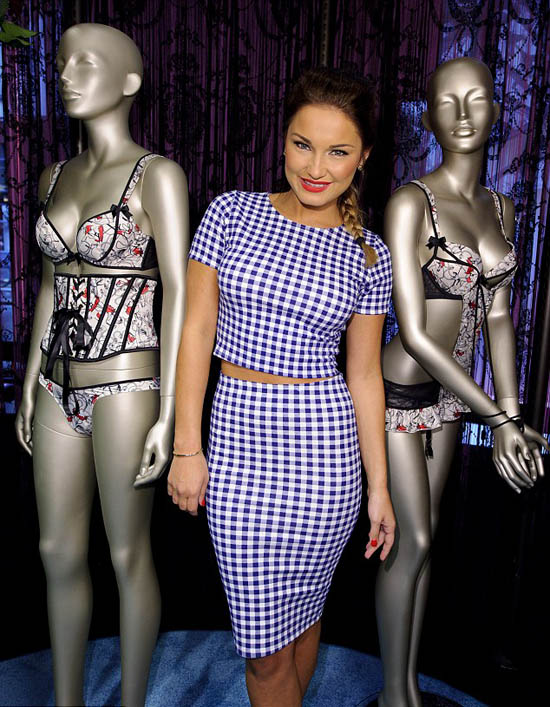 She also wore bright red nail polish on her hands and feet, which she displayed with sandals. Looking like a professional model, she has clearly taken her new role as a talent signing to Elite Agency seriously. Speaking about her latest role, she said: 'It's a dream come true to sign to Elite London – like most girls I've always loved fashion and beauty. Modelling is an exciting new challenge for me as it's out of my comfort zone.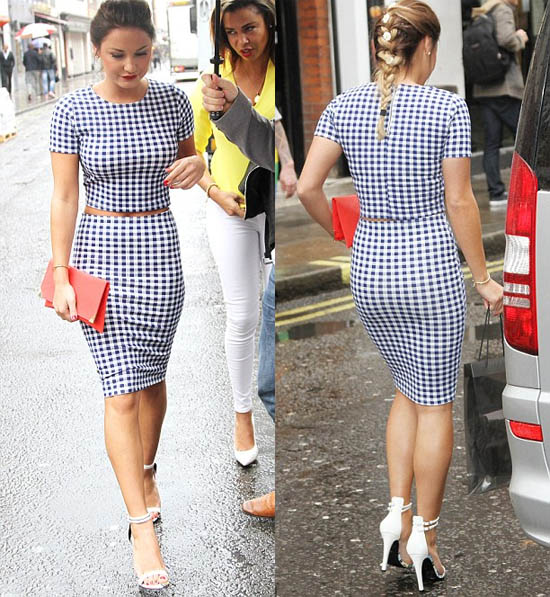 'Over the last few years I've learnt a lot about the fashion industry, by running my own boutique and online shop but this is a totally new avenue and I can't wait to get started.' Meanwhile, Giles Deacon was also on hand to personally launch the collection, which features a variety of sexy-but-classy designs. The collaboration is a first for Ann Summers, as the brand attempts to extend its offering and widen its appeal to take on other high street lingerie brands.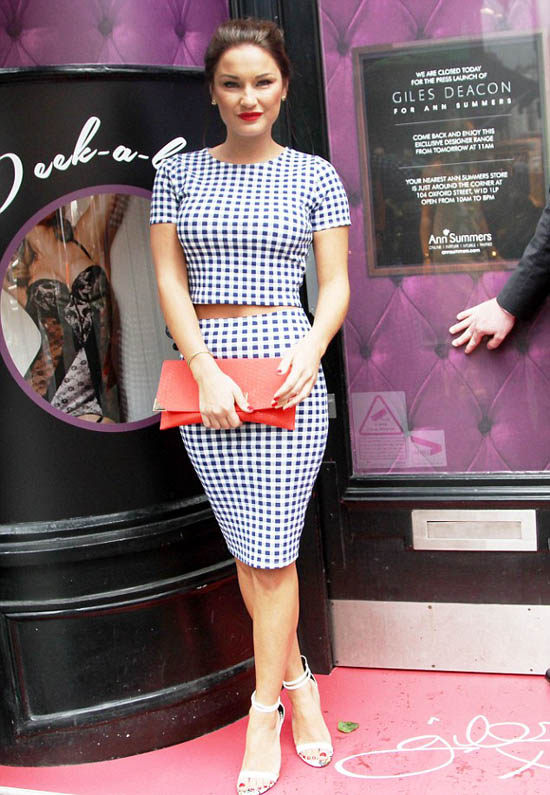 The underwear giant describes the new range as 'unapologetically sexy and bold with a dash of naughtiness.' Giles Deacon who worked for Bottega Veneta and Gucci before founding his own label, GILES, in 2003, once said that he 'didn't design for wallflowers' and this mantra is certainly in evidence in this collection.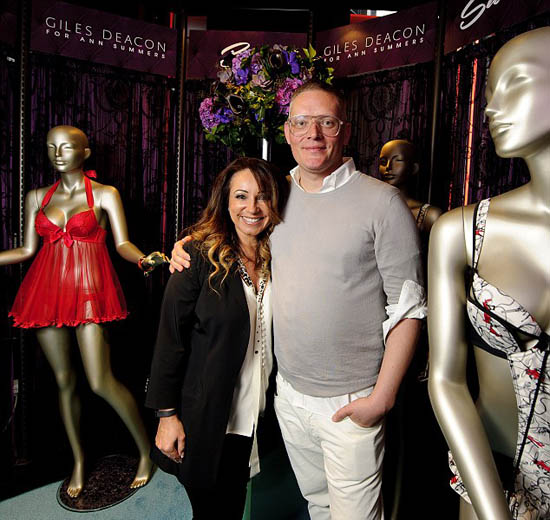 The Giles Deacon for Ann Summers SS14 collection is made up of four key lingerie and erotic ranges and fashion-forward 'sexcessories', including rose gold necklace and cuffs, lace eye masks and feather ticklers. Naturally, he was joined by Jacqueline Gold – the Chief Executive of Ann Summers – who is also the sixteenth richest woman in Britain. -dailymail