The  Saturdays weighed in on Kim Kardashians 'selfie' and while Una Foden thinks her husband prefers her "tiny bum", Rochelle 's husband Marvin Humes was a fan of the star's revealing photo.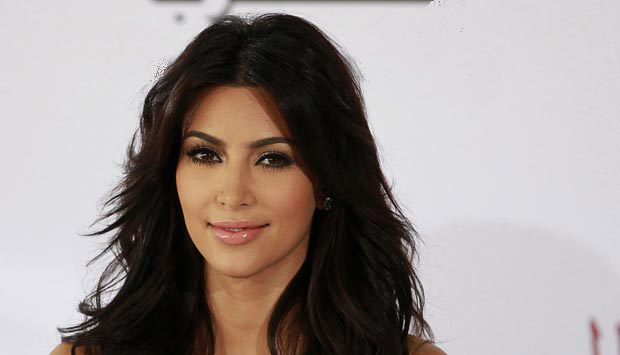 The Saturdays' star insists her husband Ben Foden wouldn't like Kim Kardashian's voluptuous derriere but prefers her "tiny bum".
This comes weeks after the 'Keeping Up With The Kardashians' star flaunted her curves in a revealing 'selfie' photo on her Twitter page, linking to her Instagram account, of her in a one-piece white swimsuit, showing off her impressive butt and small waist.

 "The worldwide attention that that bum got!
"My husband went, 'No that is not my cup of tea'. Not every man likes that kind of bum. I've only got a tiny bum and is flat as a pancake."The flame-haired singer who previously sent Ben an edited image of herself but deleted it shortly after posting it online, admits she admires Kim's confidence.
She added: "I did it one time and I wanted to send it to Ben. So I made it look nice and put it up on Instagram and then deleted it really quickly. Kim's obviously very confident with her body."
Bandmate Rochelle's husband Marvin Humes did like Kim's photo but she insists the caption is the tricky part, and doesn't understand why Kim added "#NoFilter" – which is a reference to the photo sharing website's image enhancing tools.
Rochelle explained: "My husband definitely did like it. She's got a great behind, let her go for it.
"I struggle with the captions, though. How do you write the caption? The the only thing I didn't like about it [Kim's selfie] was that she put hashtag no filter. She might as well have said, hashtag I'm fabulous."
Mollie King would struggle to make conversation with Kim if she met the brunette beauty because she would only be able to think about her bum.
She added: "Every man loves that bum. The thing with Kim is if I ever met her now, I'd only be able to think about her bum!"-femalefirst