Spoof photographer Alison Jackson imagines Prince George's first Christmas
You could be forgiven for thinking the snaps are straight from the Royal family's album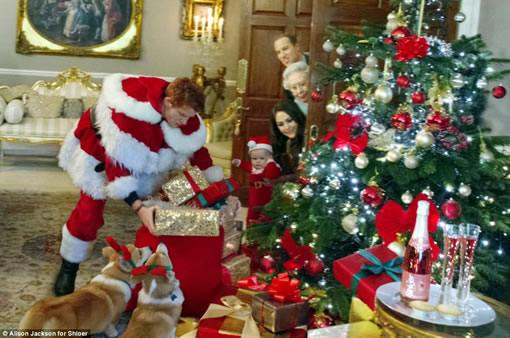 Dressed in a reindeer costume, Prince George enjoys his first Christmas, surrounded by all four generations of the Royal Family. As well as delighted parents William and Kate, there's uncle Harry in the role of Santa Claus.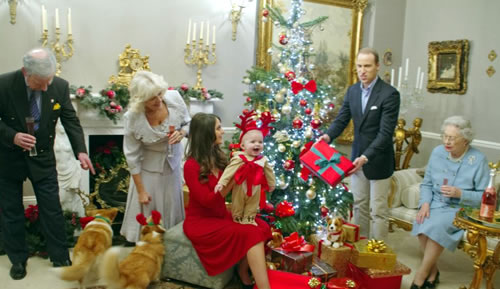 And the Queen, Prince Charles and the Duchess of Cornwall also make an appearance. At first glance, you'd be forgiven for thinking you are privy to an advance sneak peek into the Royal family's Christmas album.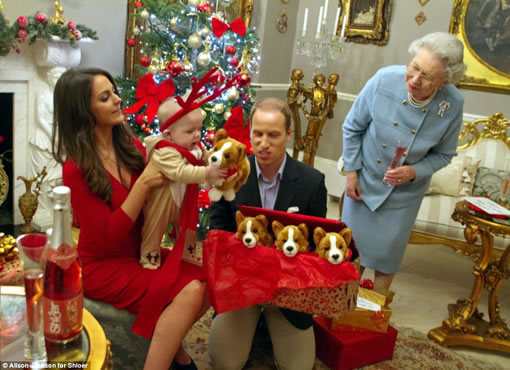 But not is all as it seems. For this Sandringham scene has been created by spoof photographer Alison Jackson, using lookalikes.
Source: Dailymail