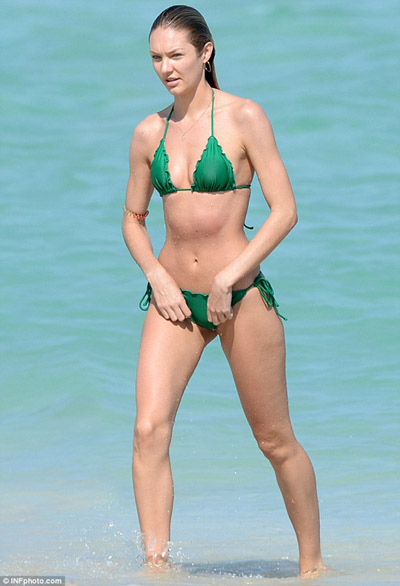 Her Victoria's Secret pals Karlie Kloss and Irina Shayk made a splash at the Vanity Fair Oscar party on Sunday. But Candice Swanepoel made a splash of a different kind while wading around on a beach in Miami just days earlier.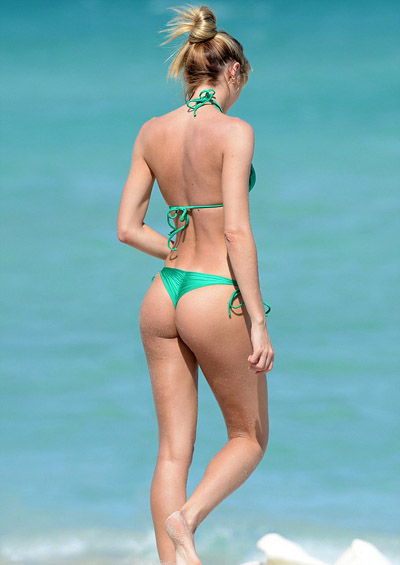 On Wednesday the 25-year-old South African beauty opted to wear a bright green Brazilian-style string bikini whilst frolicking along the crystal blue waters. But the blonde had greater intentions than solely revealing her sculpted physique. Candice Swanepoel made the most of her beach day by taking a dip and even letting her hair down for the occasion.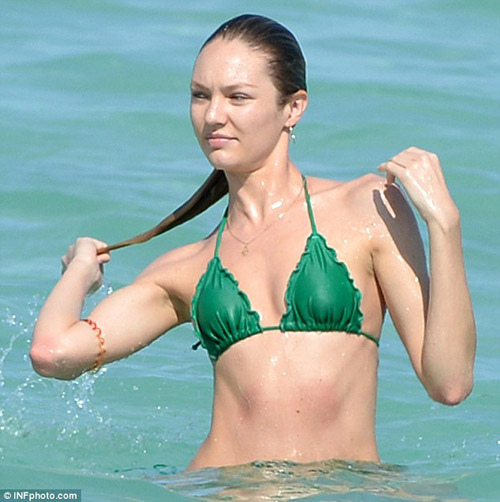 The model was spotted waist-deep in the ocean, ringing out her hair as she soaked in the salt water. The following day, Candice Swanepoel shared a picture of herself on a leisurely bike ride.'Day off in miami (sic) @jeromeduran,' she said, giving a shout-out to her friend and photographer Jerome Duran.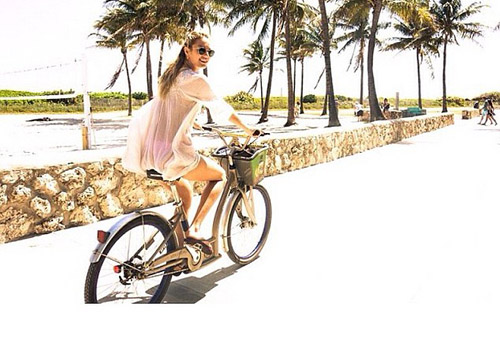 In the snap, Candice Swanepoel is wearing a pink bikini with a sheer white cover up. Her hair is flowing down. appearing o be pulled half back, as sunglasses conceal her beautiful eyes. Happy to be basking in the warm weather, the star is smiling as she sits on her retro-looking bicycle with a basket in the front.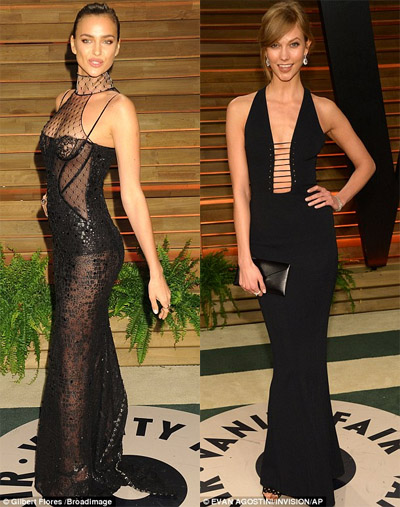 Candice Swanepoel has been hard at work lately promoting the Narciso Rodriguez (Heart) Bottletop range. The supermodel, who is the ambassador of the line of accessories, launched the collection in London on Valentine's day. Dailymail