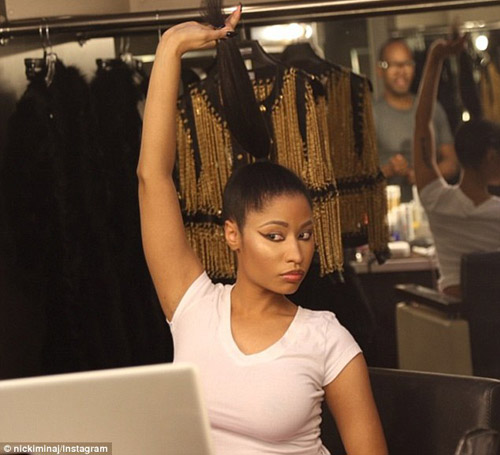 She's been rarely seen out of wig, weave, or extensions since her debut in 2004. And it turns out Nicki Minaj has been taking excellent care of her real hair underneath the wide array of colourful, extravagant wigs. 'No perm. No extensions,' the 31-year-old rapper announced on Instagram Thursday while holding up her actual ponytail. The former American Idol judge then pumped up her top-bun and showcased her petite 5ft 2in hourglass figure in a sexy black fishnet bodysuit.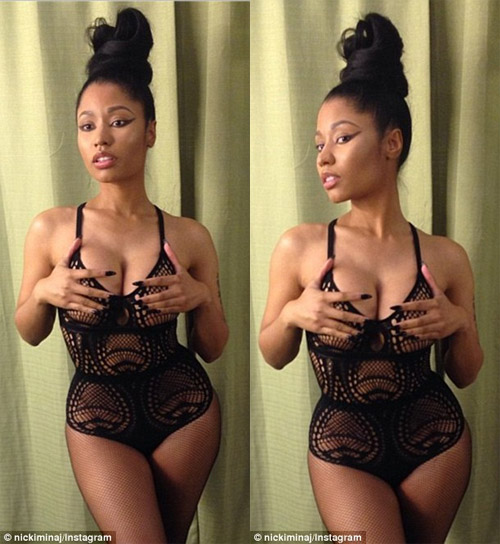 Perhaps Nicki Minaj latest shoot will be the beginning of a more natural look for the outlandish pop star. 'Lol I have more pics to post but maybe I should wait,' Minaj tweeted to her 17.3 million followers. The four-time Grammy nominee – born Onika Maraj – is set to have a big year with several projects in music and film underway.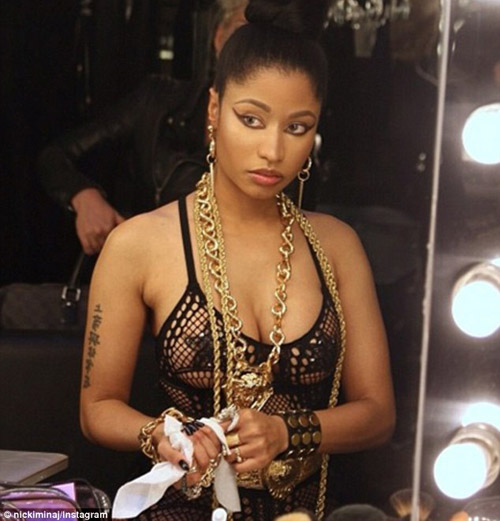 The Roman Holiday hitmaker just dropped her remix of Young Thug's hit Danny Glover on her SoundCloud page. Nicki Minaj will appear on Young Money: Rise Of Empire in March and she's hard at work on her third studio album.'I'm definitely working,' Minaj told MTV News back in November.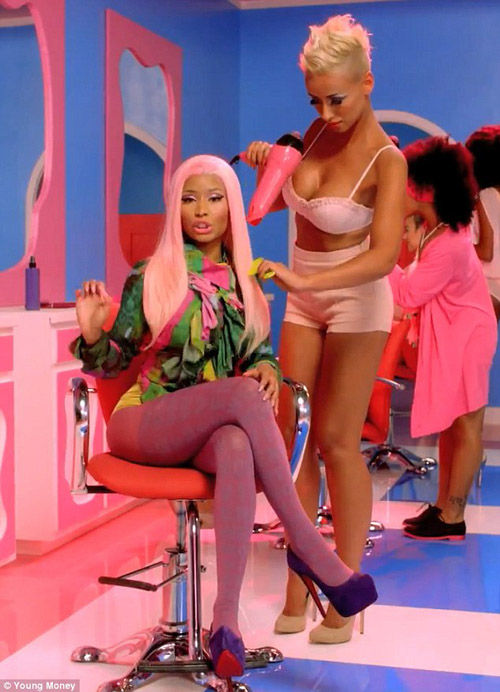 'I'm very excited at what I've been coming up with. I already started, I didn't tell anybody because I didn't want to jinx it and stuff but I already started.' The Pink Friday rapper will make her big-screen debut in The Other Woman – due out April 25 – alongside Cameron Diaz, Taylor Kinney, and supermodel Kate Upton.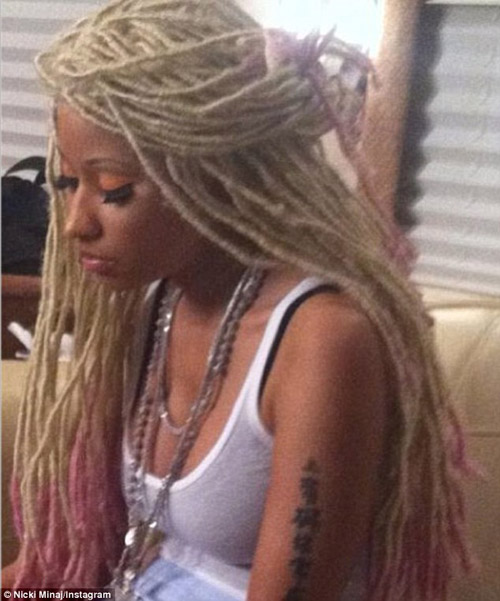 The Beez in the Trap star will play Cameron's 'opinionated, sharp, and brutally honest' legal assistant who's on her third marriage in Nick Cassavetes' comedy. Nicki Minaj only film role to date has been providing the voice of Steffie the mammoth in last year's animated comedy, Ice Age: Continental Drift. 
-Dailymail