Their romantic stay in Marbella has been overshadowed, albeit marginally, by a rumored fracas with Max George, but Michelle Keegan and Mark Wright were upbeat as they too a jaunt around the bay on Thursday.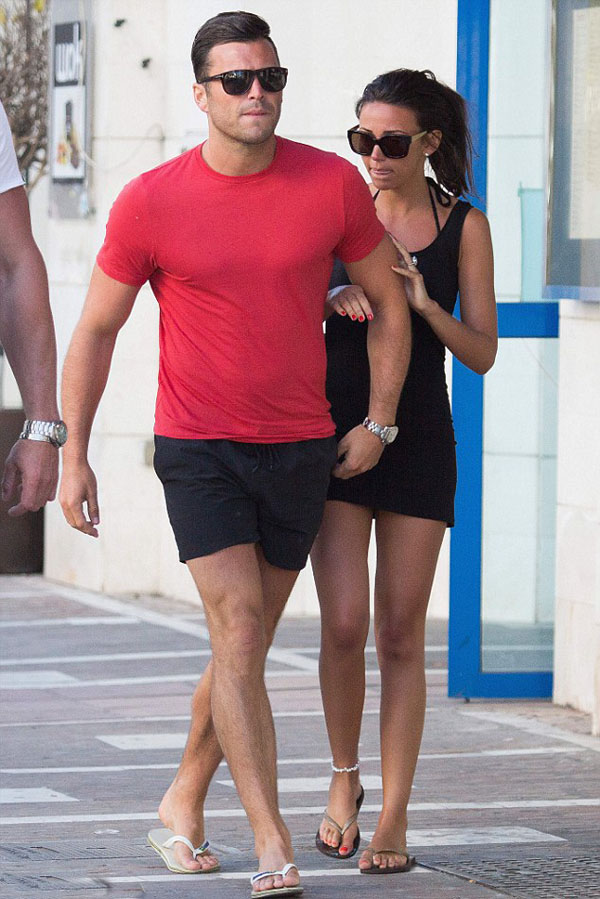 The lovebirds were joined by pals as they climbed aboard a party boat for an afternoon of cruising – and drinking – on the cool Mediterranean waters as their holiday gets into full swing. Former Coronation Street star Michelle Keegan, 26, caught the eye in a little black dress while making her way across the har bour with hunky fiancé Mark, 27, who dressed for the occasion in a zesty peach T-shirt and black shorts. Removing her flip-flops as she climbed aboard, the actress was in good cheer ahead of their day out close go the shore of picturesque Puerto Banus.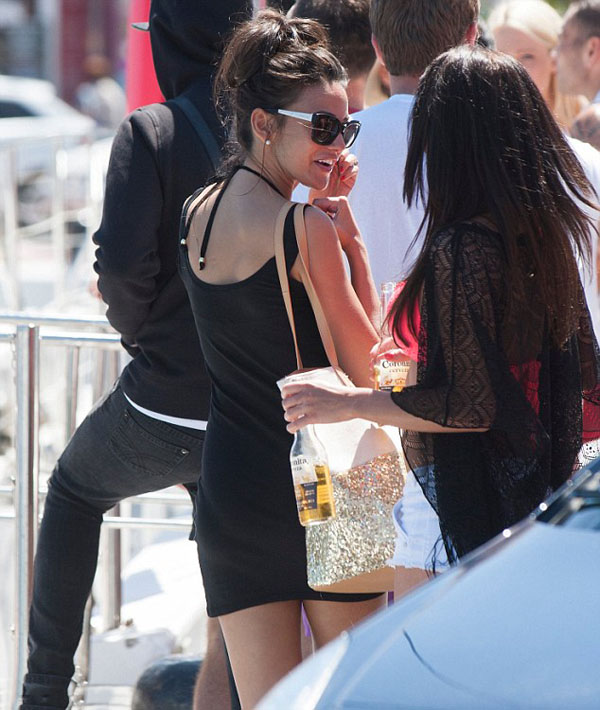 Carrying a large bag over her shoulder, Michelle Keegan, settled herself on the top deck – where she promptly made herself at home by cracking open a can of beer and pouring it into a plastic pint glass. As temperatures soared, she kicked her toned legs back and topped up her tan while Mark Wright relaxed with three male friends. The pair were involved in a minor controversy this week when The Wanted singer Max – Michelle's former fiancé – accused the former soap star of banning him from their table during a night out at popular club Pangea.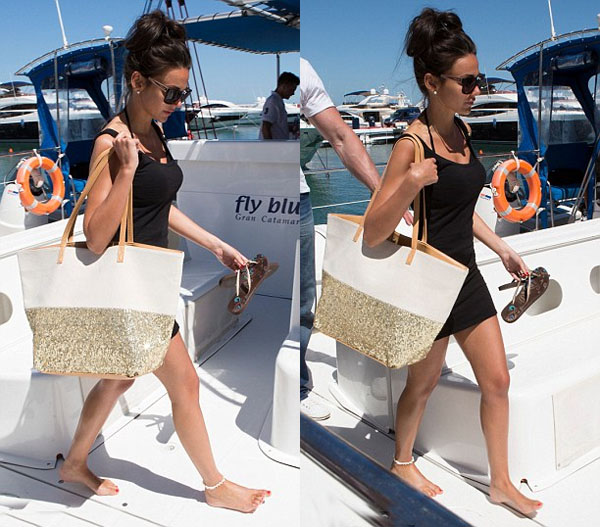 Despite the fact they went their separate ways back in April 2012, a new argument erupted between Michelle Keegan, and Max on Monday night. The Wanted singer embarked on an angry Twitter rant after Michelle reportedly turned him away from her VIP table, where she was partying with Mark Wright. In a series of tweets which were later deleted, the 25-year-old wrote: 'T**t. 'Don't let him in' Soaps don't have that power kids. Embarrassing. Is that fame? S***. Better chase that one', the Daily Mirror alleges. However according to a friend of the former Coronation Street star, she simply told a member of staff that she was with a small group of friends and that the table was full. 'It was a polite conversation which must have got lost in translation.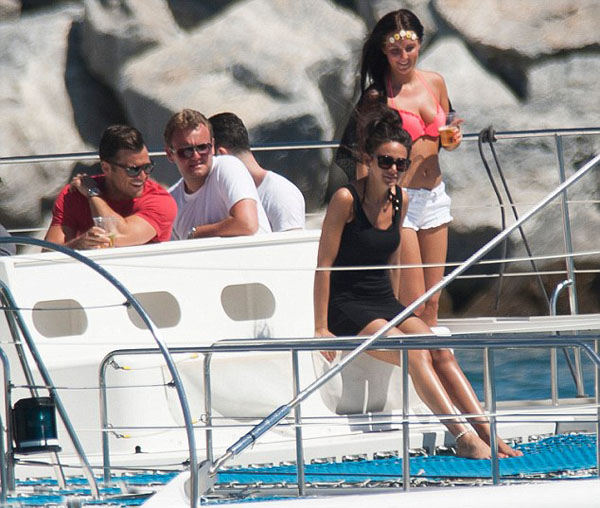 She certainly didn't prevent him coming into the club as his tweets would suggest. 'She has been left bemused by the whole drama. Michelle Keegan, has no beef with Max. She has moved on,' the source told the newspaper. Max, who dated Michelle for nearly two years and were briefly engaged, later took to Twitter to tell his 1.3million followers: 'Shouldn't vent things on twitter. Apologies. X.' However a pal of his told The Sun: 'He has been in the club every night and had his own table, so why would he want theirs?' While a friend of the actress added: 'It seems that the message which went back to Max was that they had tried to ban him from getting in Michelle Keegan, would never make a demand like that.'
The drama came just a day before Michelle Keegan, soap character Tina McIntyre was seen meeting a grisly end when she fell to her death from a building site. The long-running ITV show has been leading up to the storyline for months, after Michelle told fans she was leaving last year. She tweeted: '5 more minutes Coronation Street! Don't think I can watch,' before adding: 'Thank you for all your lovely lovely comments about Corrie. 'It's all over Or IS it??? Tune in again tomorrow at 9pm.' Mark Wright later added: 'My mich keegan proved tonight the unbelievable true talent she is. So proud of her. What a performance corrie.' –dailymail