'Life in Pink' tells the story of Machine Gun Kelly, from his childhood to achieving success in the music industry and struggling with the media attention.
Machine Gun Kelly and Megan Fox, who is regarded as Hollywood's ideal pair, are renowned for playing around with their appearances. The rapper recently wore a $30,000 diamond manicure and is currently wearing pink brilliant hair for the premiere of his Hulu documentary "Life in Pink."
However, Megan Fox, his girlfriend, wanted to show what a supportive girlfriend she is by wearing matching pink hair for the special occasion. As a result, she joined the 32-year-old singer in sporting a distinctive look on the red carpet, according to Hola! Reported.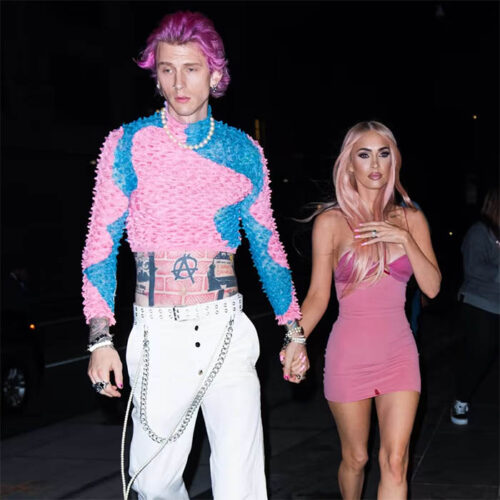 The 36-year-old actress dyed her renowned brunette hair a stunning pale pink, which matched her skintight Nensi Dojaka dress, shoes, and manicure beautifully.
The couple looked adorable as they strolled the red carpet, smiled for the cameras, and enjoyed themselves. The rapper accessorized her white belted pants with pearls and chains while wearing a spiky Chet Lo crop top in baby blue and pale pink.
In "Life in Pink," Machine Gun Kelly's journey from obscurity to success in the music industry is documented, along with his struggles with fame, the media, and his personal life.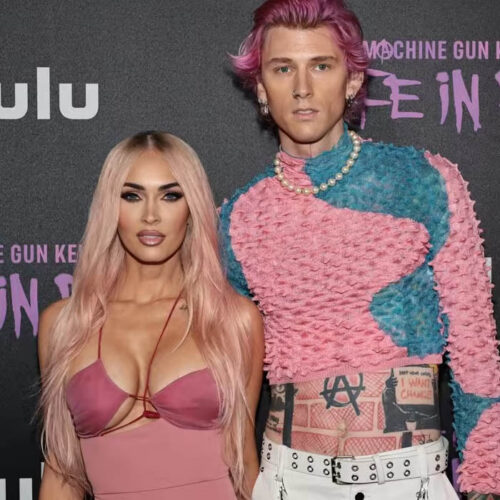 "Megan became like the sun to me, like the one that I revolve around and gives me life and like helps me grow," MGK says about Megan, detailing part of his romance with the actress in the documentary.
As a celebration of their engagement, the happy couple recently took their engagement to the next level by getting matching tattoos on their respective ring fingers. A picture of two pink voodoo dolls that MGK posted seems to be the source of inspiration for their sweet new tattoos.