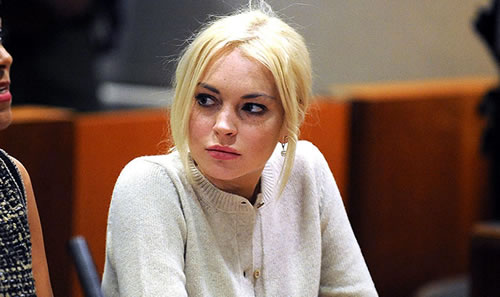 Lindsay Lohan has just been sued for $5 million she doesn't have … all because of her highly-publicized drug problems, TMZ has learned. D.N.A.M. Apparel Industries — a clothing manufacturer — just filed the countersuit against Lindsay in response to Lindsay's lawsuit against the company. In her lawsuit, Lindsay says she struck a business deal with D.N.A.M. in 2009 allowing them to manufacture clothes for her "6126" clothing line — but D.N.A.M. stiffed her on a massive licensing fee. Lindsay wants $1.1 million in damages.
But D.N.A.M. is now coming back at Lindsay for nearly five times that amount, insisting SHE'S the reason their business deal fell apart. According to D.N.A.M., the company did its darndest to sell their 6126 clothes to high-end third party retailers — but by spring 2010, no one would touch the brand … because Lindsay was back in rehab … and her legal problems were playing out in the media "like a Greek tragedy."
D.N.A.M. claims Lindsay's "drug-addled image" destroyed 6126's reputation, and rendered the clothing line completely unsellable. D.N.A.M. says it invested millions in 6126 for nothing — and now it's suing for breach of contract and fraud, demanding at least $5 million in damages.
And the irony … Lindsay's currently back in rehab yet again. – TMZ