Lindsay Lohan revealed she had a miscarriage in the finale of her reality show. The Mean Girls star said it was the reason she took a couple of weeks off from filming the programme for Oprah Winfrey's OWN network. The 27-year-old had previously hit the headlines for the break, which held up production on Lindsay.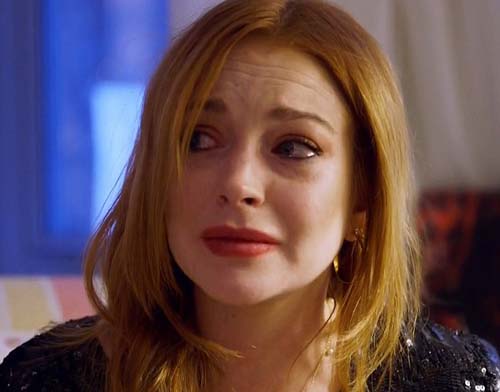 She said: 'No one knows this, I had a miscarriage for those two weeks that I took off. It's a very long story.' Lindsay Lohan did not reveal the identity of the father when she made the confession. In a recently filmed interview she was asked what it is like to watch her own series, she admitted it was difficult, especially as people were frustrated she took a break from filming. Lindsay Lohan said: "That's why on the show when it says she doesn't want to come down, I couldn't move, I was sick. Mentally, that messes with you. 'Watching this series, I just know how I felt at that moment and I can relate to that girl, which sounds kind of crazy, but I'm like, "Oh my god, this is really sad. Who's helping her?" ''There was a lot going on in my life then. I cried so many times watching it. Because I don't see it as me – it's strange. It's weird.' It was a dramatic ending to the little-watched series, which began four days after she left rehab last summer, which was her sixth stay in six years, until now.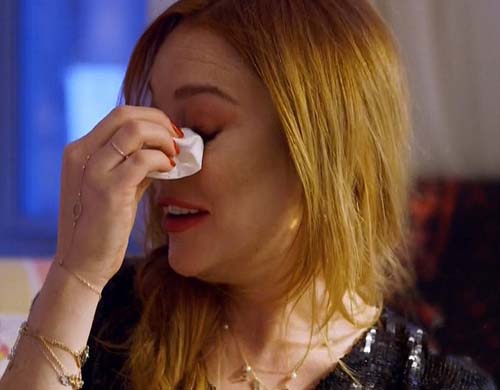 It remains to be seen whether there will be an anti-Oprah backlash over the development, especially as OWN teased about her 'announcement' in the finale episode trailer. She has already been criticised for letting the series air in the first place. Lindsay Lohan mother Dina had a simple response on Twitter, which she has since deleted, writing: 'Oprah call me.' The Herbie Fully Loaded actress then spoke to the producers, who she said 'love this **** when I cry,' about her addiction, She said: 'Even if it's not my intention to lose everything I'm now working for, that's what this addition will do to me. ''It's a really feed up disease and it's really scary.' But she then proved that she is at least in part in denial as she insisted: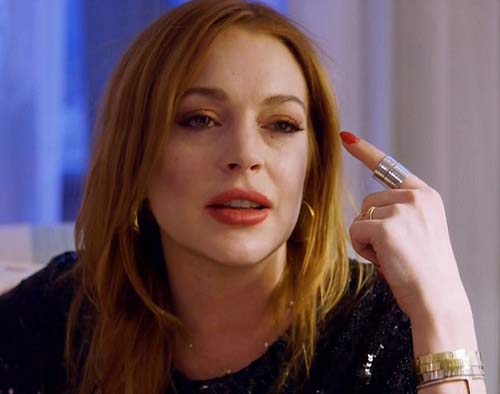 I may have addictions to certain things in life, but I'm not essentially you're typical addict – that's not who I am, I'm not the kind of person. 'I know the difference between right and wrong, it's stupid and idiotic, and what's good and bad. I know that, I was raised well by my parents, and I've seen it.' She instead claimed that she was the person helping others get off drugs rather than being the main person needing the help. 'There are drugs that people say I've done that I've never touched, that I know people that have down that,' she insisted. 'I've tried to help a lot of people to get away from that s**t, and to find a balance in life – to be OK with just being OK.' She also insisted that the key move in her life was when when she 'worked with a shaman' and 'did a cleanse'. 'It was really intense – I saw my whole life in front of me,' she said.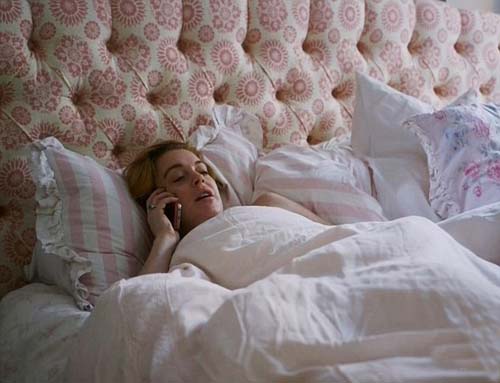 'I saw myself die – it was insane. I saw myself being born. 'I had to let go of past things that I was trying to hold on to that were darkening my life. 'I feel different ever since then. Just being OK with the wreckage of my past, and letting go and being fresh,' she said, admitting she also 'blocked so many people on my phone' who she realized were bad influences.' As made headlines last week, Lindsay Lohan also opened up about her personal sex list being made public – and now she says she is convinced she knows who is responsible and has already cut them out of her life. She penned penned a list of 36 of her best known lover, with the roll call features the names of literally dozens of celebrity conquests including Adam Levine, Zac Efron, Justin Timberlake and Joaquin Phoenix. Other big names on the list included Colin Farrell,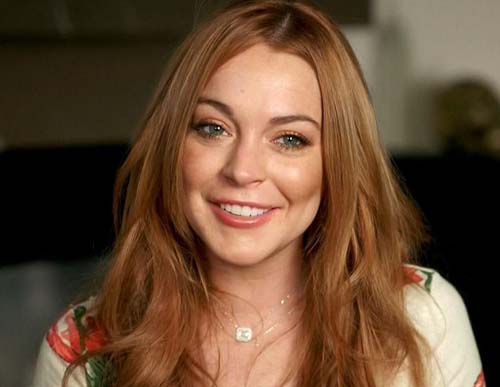 American Horror Story star Evan Peters and her ex-boyfriend Wilmer Valderrama, with all surely choking on their cornflakes when they discovered the document has been leaked. And in a case of art imitating life, she even had a fling with Jamie Dornan, who is starring as Christian Grey in forthcoming S&M erotic romance 50 Shades Of Grey. Her colourful love life has also seen her have a well publicised affair with lesbian DJ Samantha Ronson, bed professional reality television personality Calum Best and she was even said to have had a sexual relationship with Bruce Willis. 'I'm pretty sure I know who it is, unfortunately, and they're not a part of my life at all anymore,' she said, without naming names. 'That is a desperate human being and I hope they find some peace. Because anyone that's willing to do that to someone else is really f***ed up in the head, and I don't want that in my life.' She also insisted that her tears were more for the men on the list who are in relationships that could be damaged by the list as opposed to her own pain at the public admission.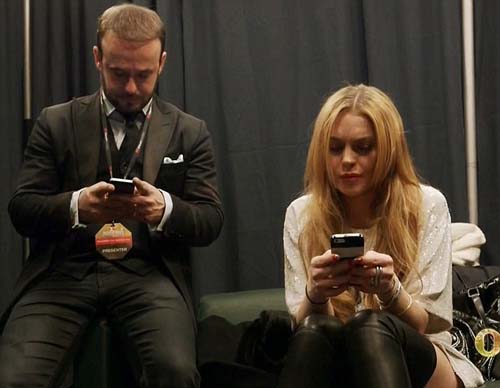 'I don't care about me in that situation – I care about the people that are involved with other people. Because it's really unfortunate and disrespectful,' she said. She said her real shock is that the list was only written as part of her recovery. 'That was part of my Betty Ford. It's step number five, or number eight. It's your sexual inventory and that was in my Betty Ford book, so that was really personal to my sponsor,' she said. 'You write that for your sponsor. 'When I was moving and I was in the Beverly Hills Hotel there  were two people there that helped me move. So someone took a photo. Took that photo and released that. And that's really – that's something sacred to me. That's not something that I'd show anyone, besides from my sponsor, who's also a very well known person. 'The fact that happened was not only humiliating, but just mean – it was mean spirited for someone to do that.' But as the series came to an end, the starlet insisted things were looking u for her, with a new movie, Inconceivable, due to film soon, and the show showing her in talks trying t get a multi-million dollar deal for her memoir.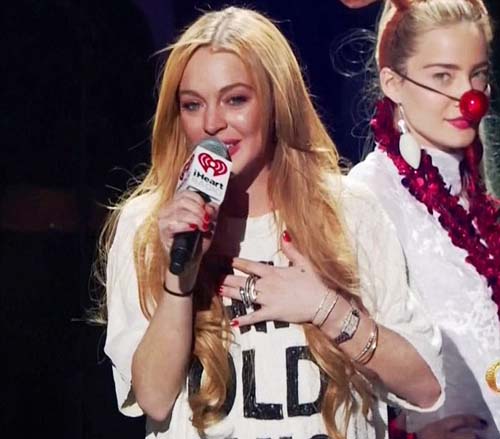 'I'm in a good place and I don't want to mess with that,' she said. 'Because it feels good, and I'm happy. 'So yeah – thank you,' she told the crew. Lindsay Lohan also justified still going out regularly bar-hopping, insisting she can control friends drinking around her. Lindsay also joked about how she may let her worst side out again as she faced being kicked out of her apartment as the owner planned to sell. 'I don't think anybody's going to buy it – I'll scare them away,' she laughed. I have ideas. 'I could just use my name to use as my benefit. Like, "Have Lindsay Lohan this place up".' And despite her complaints of being photographed and recognized, the actress admitted that she has wanted fame ever since was a young girl playing with her dolls. 'I've always wanted that and craved that circus of attention to some extent,' she admitted. 'It's something I've always strived to have.' -Dailymail