You can take the girl out of Hollywood, but you can't take Hollywood out of the girl. Lindsay Lohan paraded down the red carpet of a London fundraiser on Wednesday night throwing out air-kisses to whoever would take one, in a cringe-worthy theatrical display that seemed more suited to the opening of a nightclub.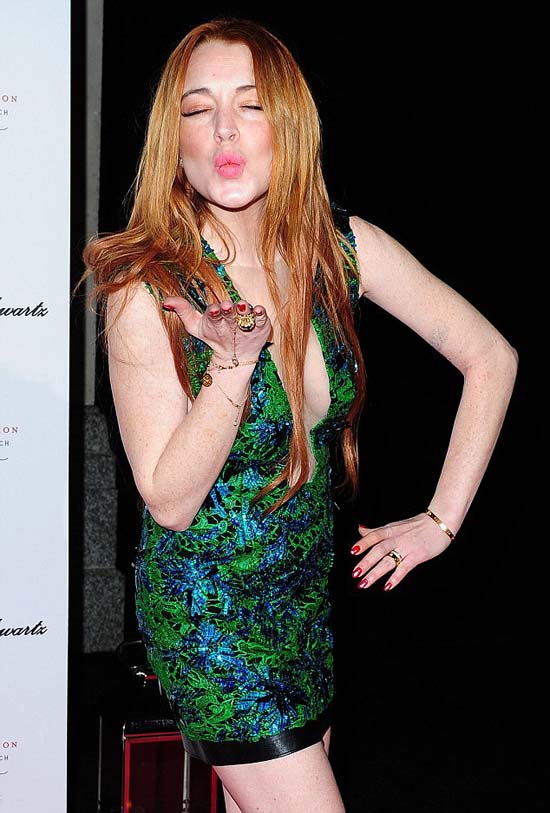 The 27-year-old's wardrobe for the evening – which was a Gala for Gabrielle's Angels Foundation, set up to help develop cancer research – was a tiny, garish plunging dress that failed to help her case. The bright green and blue peacock inspired garment looked like something Lindsay Lohan, who currently resides in New York, might have worn for a night out partying back in her former LA stomping ground.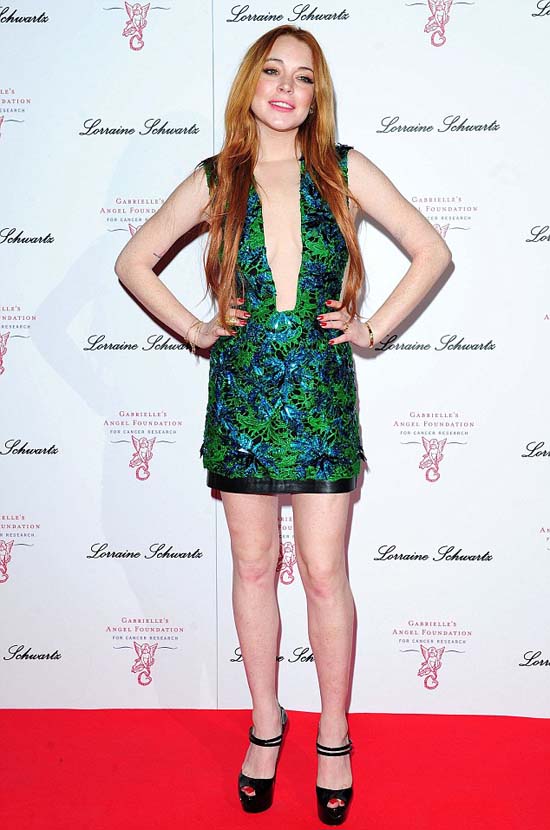 The snug and sparkling fabric fell only as far as her upper thighs, and featured a neckline that plunged so low it almost revealed her bellybutton. Ample side-boob was on display from all angles, which appeared to be the whole point of the Mean Girls star's dress. Her long golden red tresses fell naturally around her shoulders, with her natural shade at least suiting her far better than the platinum blonde she once sported.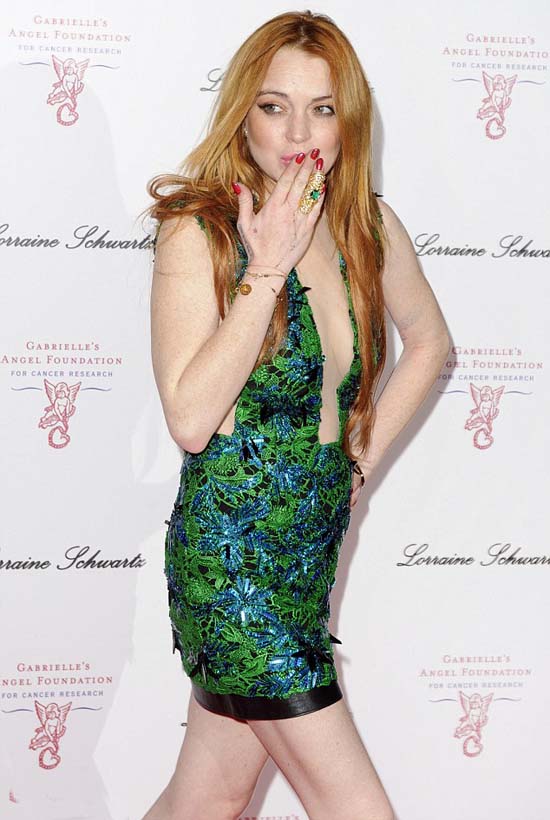 Lindsay Lohan elevated herself inches off the ground in sizeable black pumps, and decorated her wrists and fingers with an array of gold and emerald green bling. This bling formed props for the actress when she embarked on an air-kissing rampage all the way down the fancy red carpet at the charitable event. Lindsay Lohan – who is not long out of a rehabilitation facility – has apparently been having a whale of a time in London.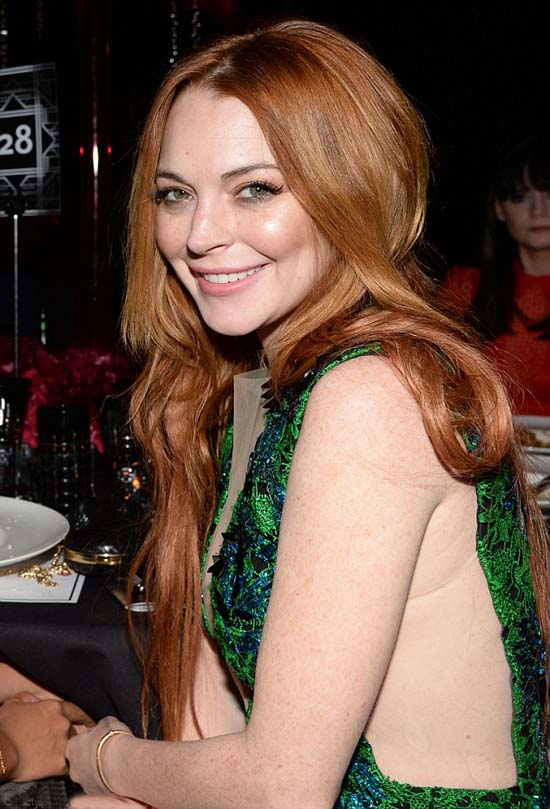 She was seen out and about at Hakkasan restaurant in Soho on Tuesday evening, and spent Friday evening socialising at C Restaurant in Mayfair. It is set to be an exciting month for the former child star, who has announced that she will be going to China to help promote a milkshake. 'I'm so happy we're going to Shanghai on May 28th for the MILKSHAKES247 grand opening!' she tweeted on Tuesday, referring to her association with the Millions Of Milkshakes chain. 'I can't wait to meet everyone!'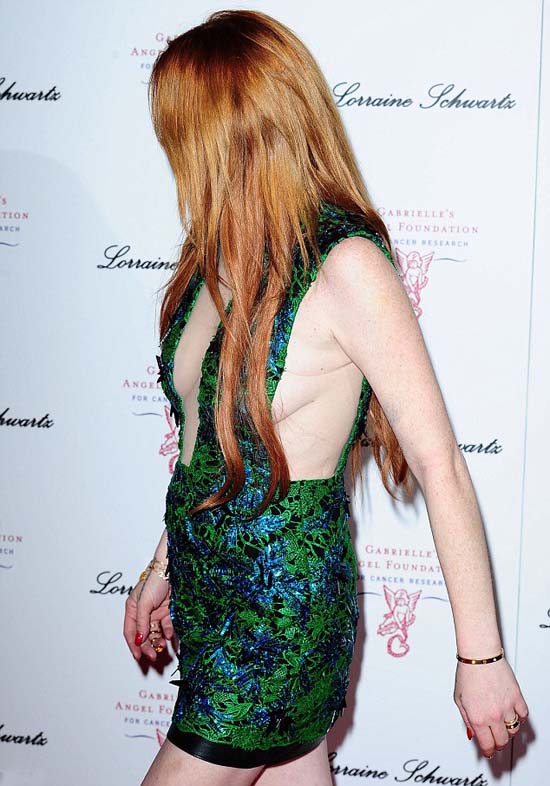 -dailymail