She made the sophisti-chav look her signature style when she first burst into the music scene in 2006, pairing elegant prom dresses with hi-top trainers and bolshy jewellery.  So perhaps Lily Allen felt like it was necessary to assert the look she had made her own by pairing a lady like white shirt dress with a pair of thick gold hoop earrings as she attended the MCM backpack launch in London on Tuesday.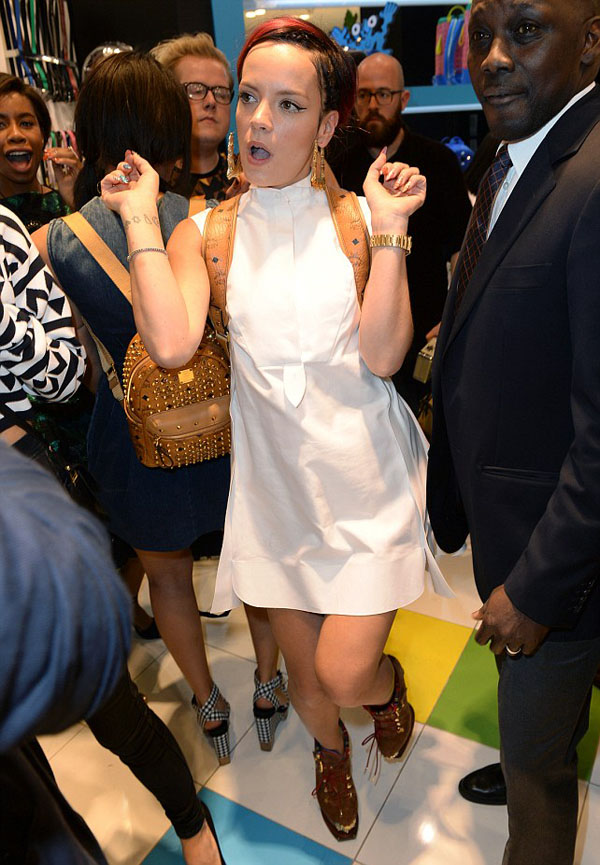 The 29-year-old singer appeared to be the one who was getting the party started as she took to the decks and danced amongst the carnival girls. Completing her look with a brown MCM Heritage Backpack and platformed tan boots the mother-of-three got into the party spirit as she took to the decks to spin songs for party goers. Lily Allen partied alongside Chief Visionary Officer Mrs Kim, and was appointed the DJ of the evening, and looked like she was enjoying getting her groove on.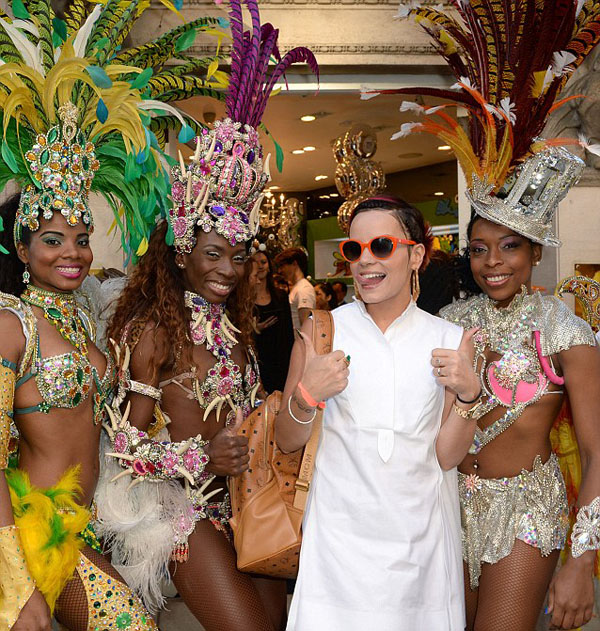 Paul Weller's daughter Leah was also in attendance, carrying a gold studded mini Stark backpack from the collection. Dressed in a pretty patchwork denim Louis Vuitton dress Leah looked sweet and stylish wearing her long dark hair in bunches. Lily Allen was surrounded by Brazillian dancers as the bags are a celebration of the forthcoming World Cup season which is being held in Brazil.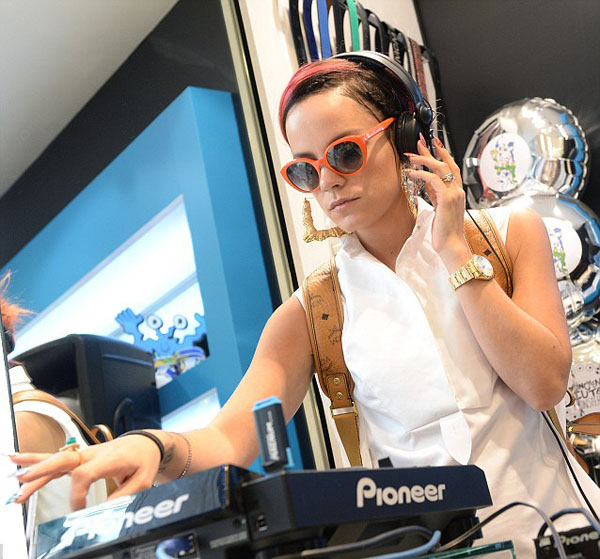 Lily Allen was seen wearing the same shoes and jewellery earlier in the day as she was spotted leaving Agent Provocateur in Notting Hill with a shopping bag in hand. It's no wonder Lily felt like treating herself as her album Sheezus is currently at the top of the UK charts. Her outing comes two days after she was condemned by health experts for being paid to plug e-cigarettes in the video for her song Hard Out Here.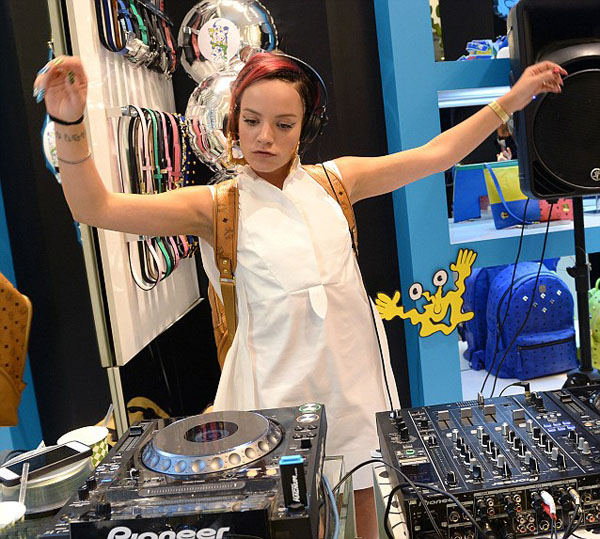 Lily Allen said to be worth about £8 million, was paid an unspecified sum to promote E-Lites, which deliver a nicotine hit in vapour form. The video features dancers taking drags on the devices – promoted as alternatives to cigarettes with the suggestion they help smokers to quit – and close-ups of the packaging.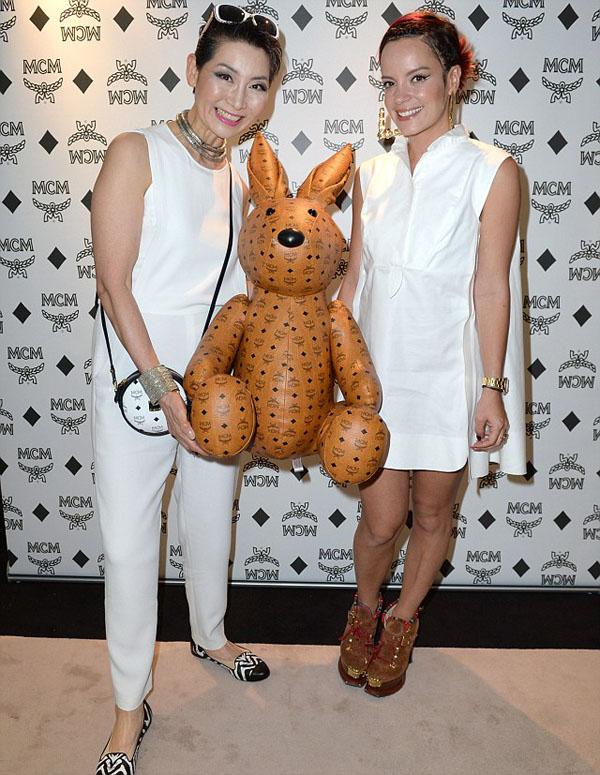 -dailymail