She's said to be struggling to accept the shock news that her little sister Kylie Jenner is pregnant. And there was no denying that Kim Kardashian looked a little miserable as she headed out to pick up some food on Monday night.
[contentblock id=1 img=adsense.png]
Stopping by the Beverly Glen Deli, Kim looked downcast and preoccupied as she exited her oversized luxury SUV.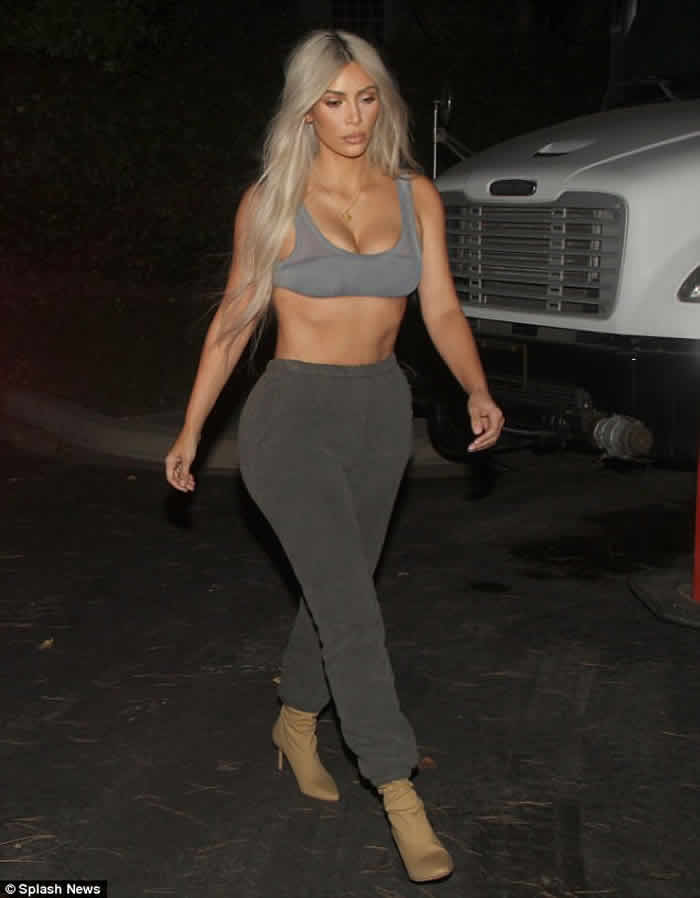 Despite her bad mood, Kim was looking her very best, with the slimmed down toned mother-of-two showing off her figure in a revealing bra top. Worn with a pair of tailored trousers, the top showed off her toned midriff and arms. Like Kylie, Kim is also preparing to welcome a baby to her family.
Read More: Kim Kardashian Flashes Nipples in Sheer Crop top
However unlike her 20-year-old sister, Kim is not pregnant – after choosing to use a surrogate carrier for medical reasons.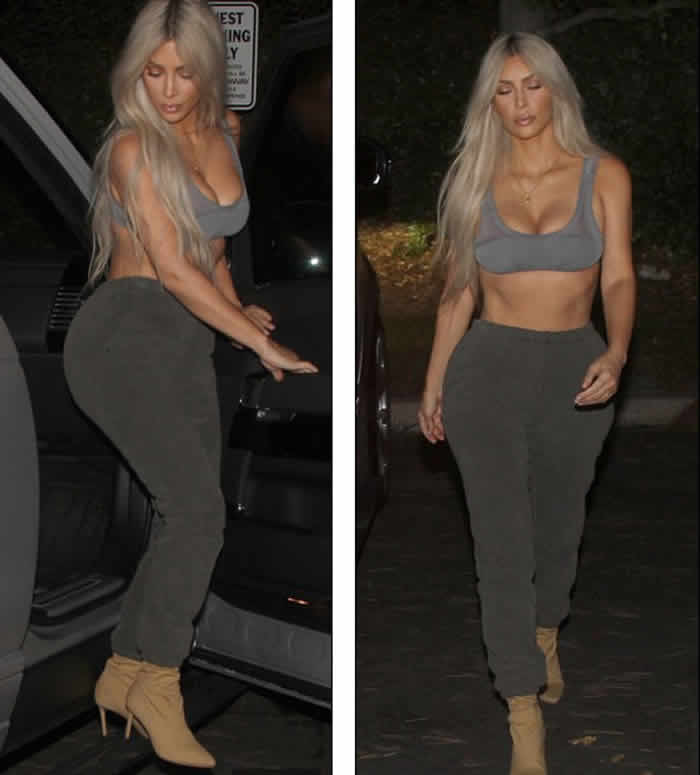 The 36-year-old's third child will join four-year-old North and one-year-old Saint in January, just a month before Kylie is expected to give birth to her first child.
[contentblock id=2 img=adsense.png]
Both babies are girls, and while they will naturally be playmates, Kim is said to have had some trouble adjusting to the news. 'Her first reaction was, "Seriously?"' a source close to Kim and her husband Kanye West told People magazine.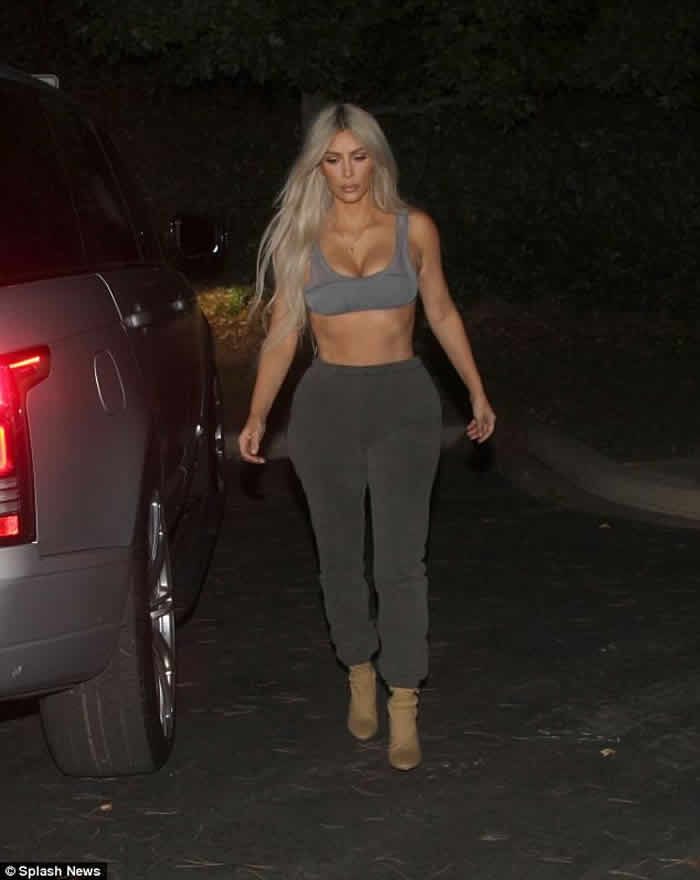 'She didn't respond well at first… She teared up. It definitely took a lot of time for her to process it.'
Read More: Kim Kardashian Gets Her Crop Top Blow Dried
Kim is said to support her sister fully in her decision to keep the baby, but this hasn't stopped her finding it hard to cope with the news. 'It's just a weird dynamic,' said the source.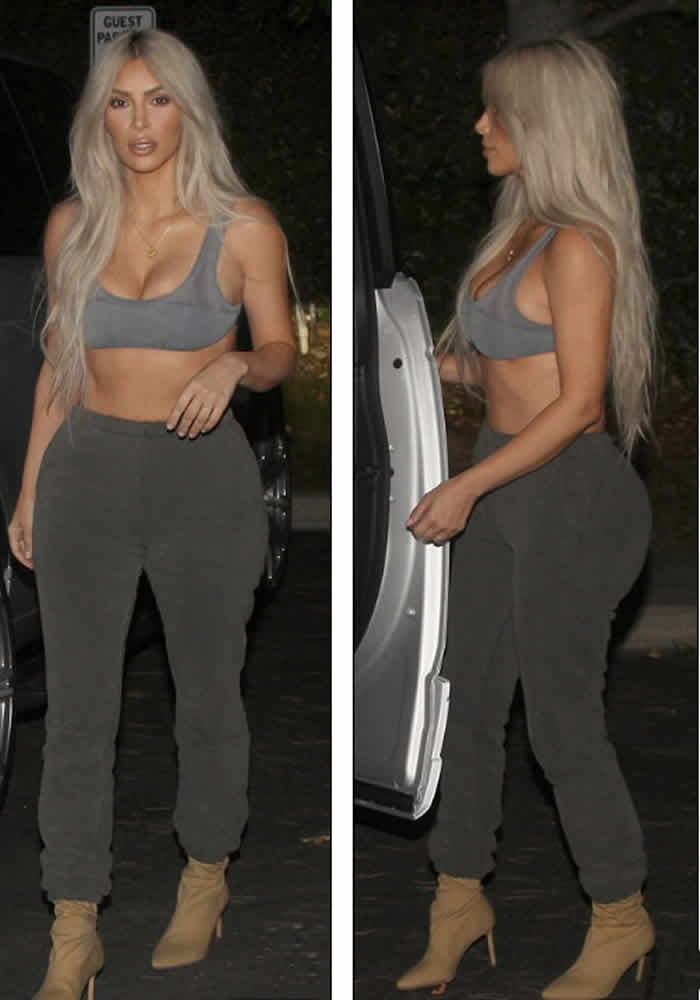 'It has taken a lot of time, energy and money for her to get pregnant, and now Kylie is having a baby around the same time.' Following Kylie's own lead, the Kardahsian clan has yet to publicly comment on Kylie's baby news, although there are disputed reports that her parent Caitlyn Jenner has confirmed the news.
[contentblock id=3 img=gcb.png]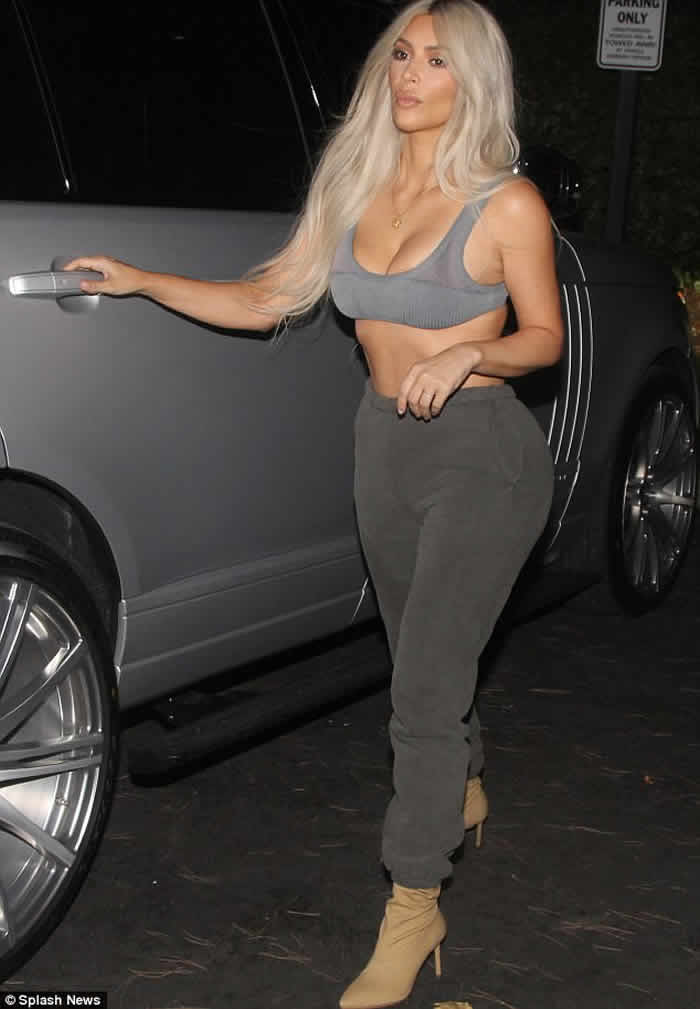 However sources close to the family have insisted Kylie is delighted to be starting a family, something she has 'wanted for two years'.  Kylie fell pregnant just two months after she started dating her boyfriend Travis Scott, meaning her news was a huge surprise for her family.