She has had a whirlwind few weeks, jetting to New York and Paris following her lavish wedding to husband Kanye West last month.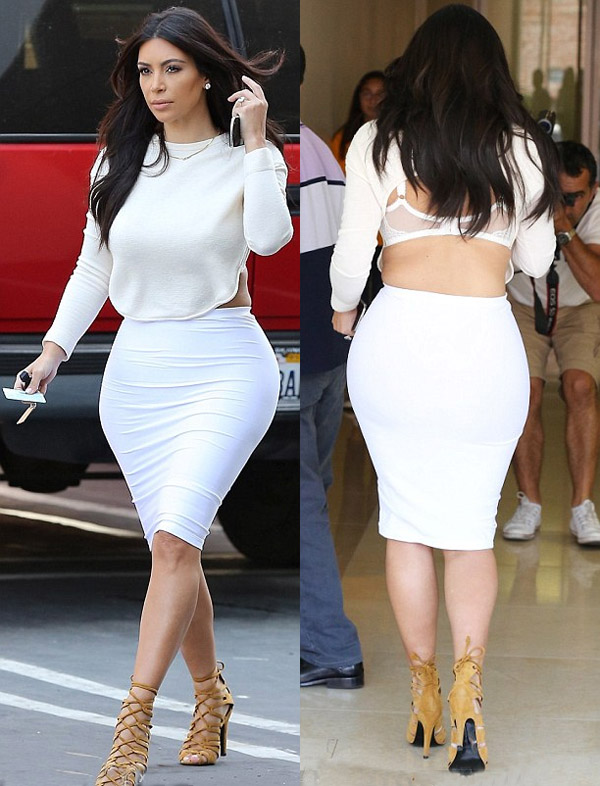 But on Monday, it looked as though Kim Kardashian was getting back to normality as she confidently strutted out for a day of shopping in Calabasas. The 33-year-old reality star caught people by surprise as she revealed an almost-backless white top that revealed her bra.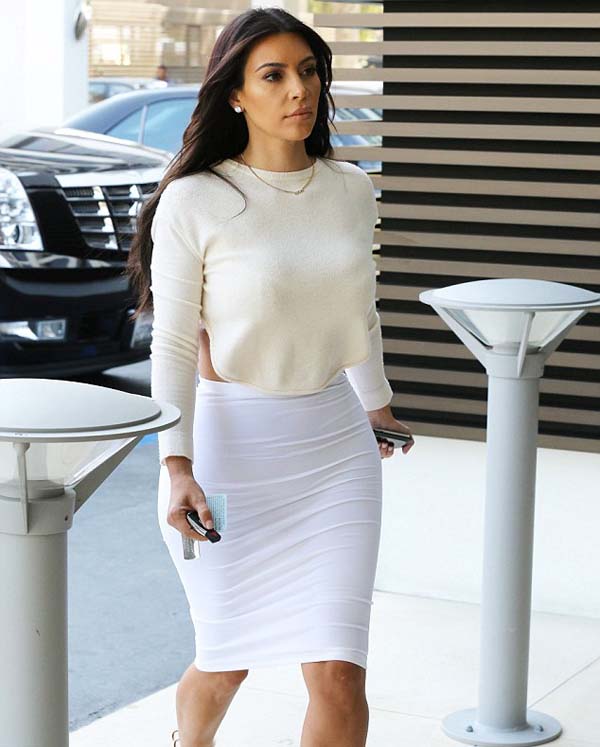 From the front, it looked as though Kim had covered up in a rather formal white outfit. However, once seen from behind it was clear that Kim was in a much more revealing mood for the day of shopping. Kim chose a pair of summer yellow heels and a tight clinging skirt to complement the top.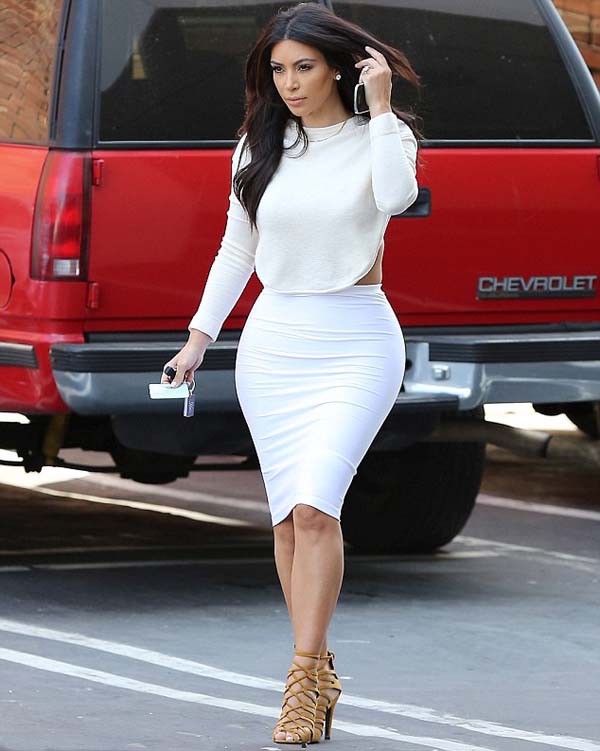 The night before, Kim – who recently told Mail Online that she will 'always' be in the honeymoon period with her husband – was seen going on a date with Kanye West at Craig's in West Hollywood. Kim appeared to be in a perfectly calm mood on both occasions – despite a new report that one of her assistants had damaged her car.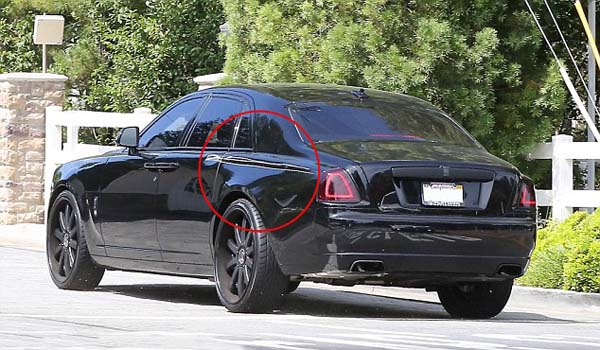 The star's assistant is alleged to have scraped up her black $300,000 Rolls-Royce Phantom Series II by hitting a mailbox while backing out of Kim's driveway. According to TMZ Kim's assistant is not being held financially responsible for the damage, with the star footing the bill herself.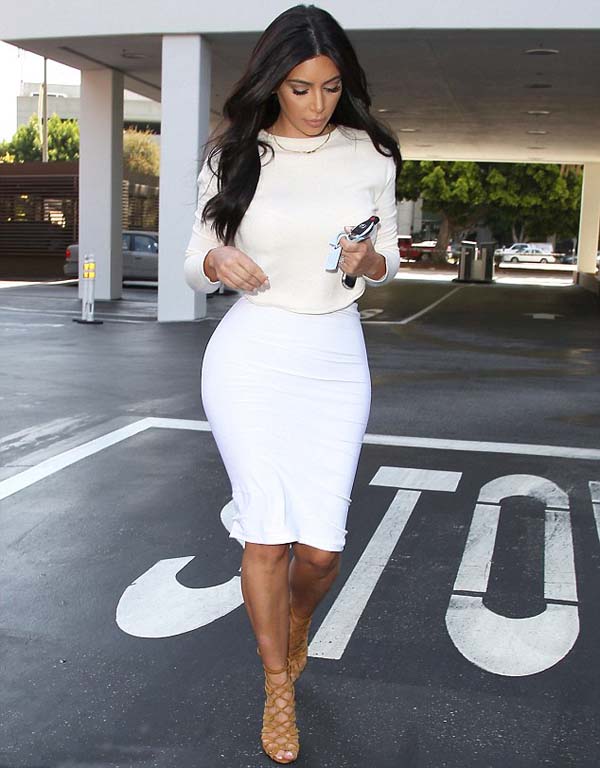 The gossip website claims that repairs on the car could exceed $20,000. Mail Online has contacted Kim Kardashian's reps for comment. -dailymail