She is, perhaps, the most fashionable and cutting-edge of the Kardashian clan. But Kendall Jenner narrowly avoided a public wardrobe malfunction when she went for lunch in Malibu on Wednesday.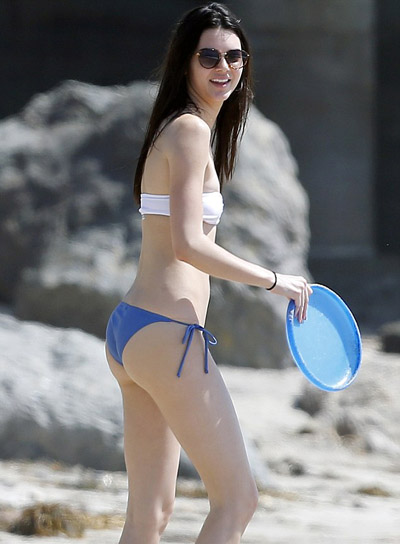 The 18-year-old star was seen wearing a fuchsia pink summer dress with thin straps and a daring slit when as she battled the beach heat in California. Seen emerging from her stylish $250,000 white Bentley W12 convertible sports car, the media personality wore a risque dress emblazoned with white flowers across the hem line.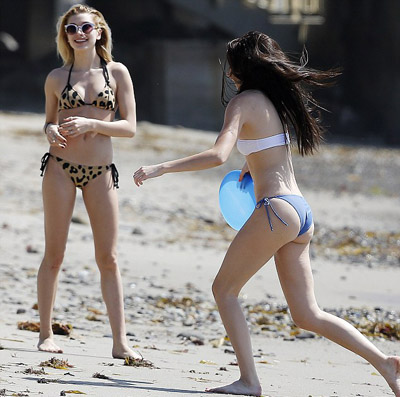 The pretty brunette is usually spotted in her $125,000 black Mercedez-Benz vehicle which she received for her sixteenth birthday, but it seems like she has upgraded somewhat. Keeping her trademark rock-n-roll edge, she teamed the look with studded leather ankle boots.  But she almost lost her modesty when a breeze left her dress at the mercy of gravity. Fortunately, the brunette beauty was prepared and managed to defy the weather.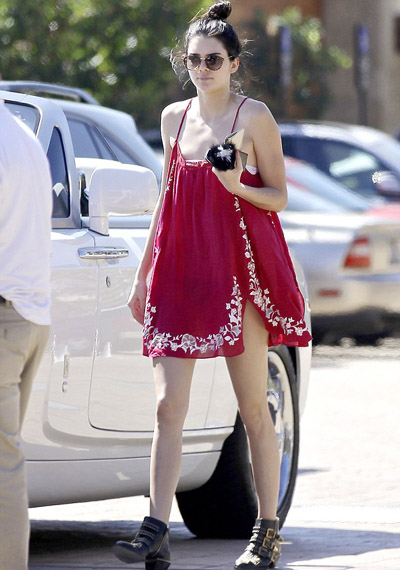 Kendall Jenner strengthened her hold on the modelling world as well by walking the runway for Givenchy and Chanel during Paris Fashion Week in the City Of Lights earlier this month. For Givenchy, the teen was almost unrecognisable with pale make-up and wearing a pleated, sheer black shirt and pebble-designed top.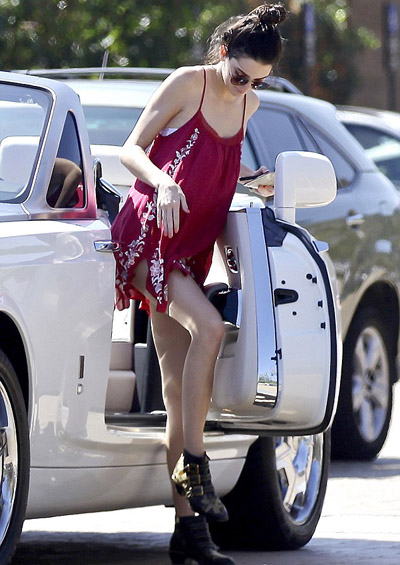 Kendall Jenner covered up in a chic coat and artsy leggings for the Chanel show, her porcelain complexion highlighted by red eye shadow and her hair pulled back tight into a stylish ponytail. The brunette beauty has won the undoubted praise of her big sister Kim Kardashian, who gushed about her to E! News recently. 'She went and auditioned, and she just goes by the name of Kendall,' Kim said.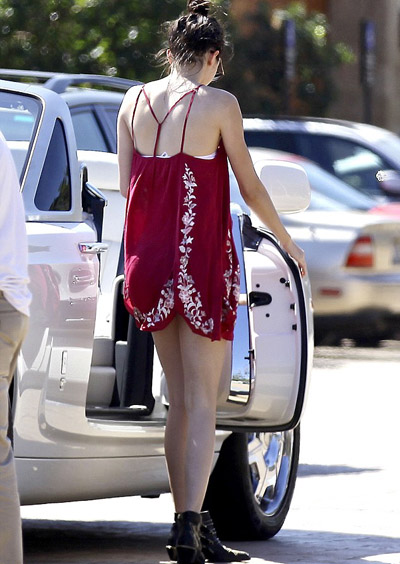 'She works her butt off. She just goes to casting after casting.' Kim went on: 'I'm so proud of her that her Fashion Week was able to achieve all the shows she was able to walk in. She's living her dream and it's so inspiring to watch her.'Daily mail