If there is one wardrobe staple Kelly Brook can't live without this summer, it seems to be the playsuit. The model/actress was spotted in another achingly short denim number on Thursday, as she arrived back at her place in Los Angeles. Barely covering her curvy derriere, Kelly made a quick change into some training gear so she could hit the gym with her fiancé David McIntosh.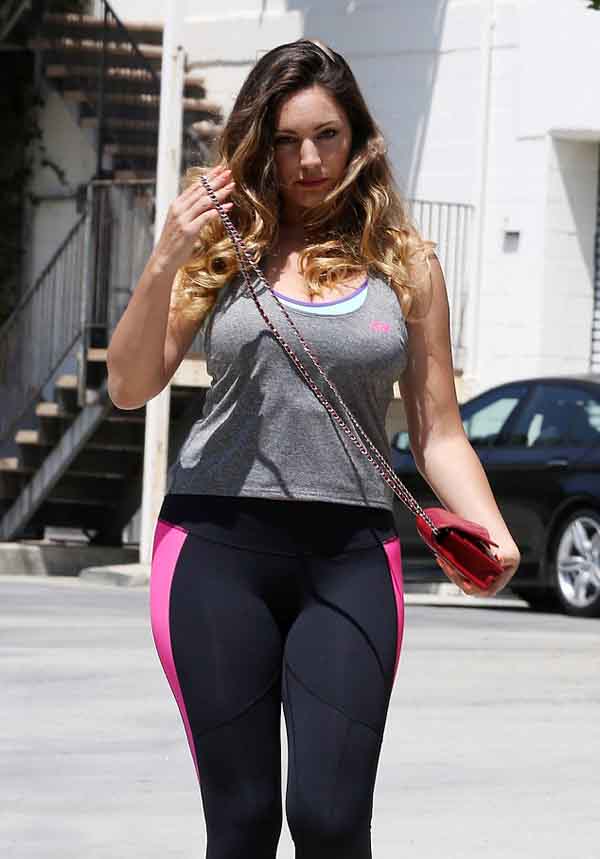 Brook has certainly been showing off her legs on this latest trip to Los Angeles, proving that hot pants and tiny playsuits aren't just for women with runway model figures. But on a few occasion she may have displayed more of her curves than she was hoping for, but confident Kelly certainly wouldn't let that bother her. While she's been in the City Of Angels, Kelly has been getting around a lot on two wheels thanks to her vintage bicycle.
The former glamour model kicked off her work-out prior to arriving at West Hollywood's Gold's Gym with her fiancé by jumping on the back of her white bicycle, complete with basket. The 34-year-old chose a figure-hugging look, which she later kept on for lunch at Sunset Plaza, however it was undoubtedly her hunky companion's wet-look leggings that caught people's attention. The former Gladiators star – who recently starred in a music video with Jennifer Hudson – walked confidently in the tight black trousers.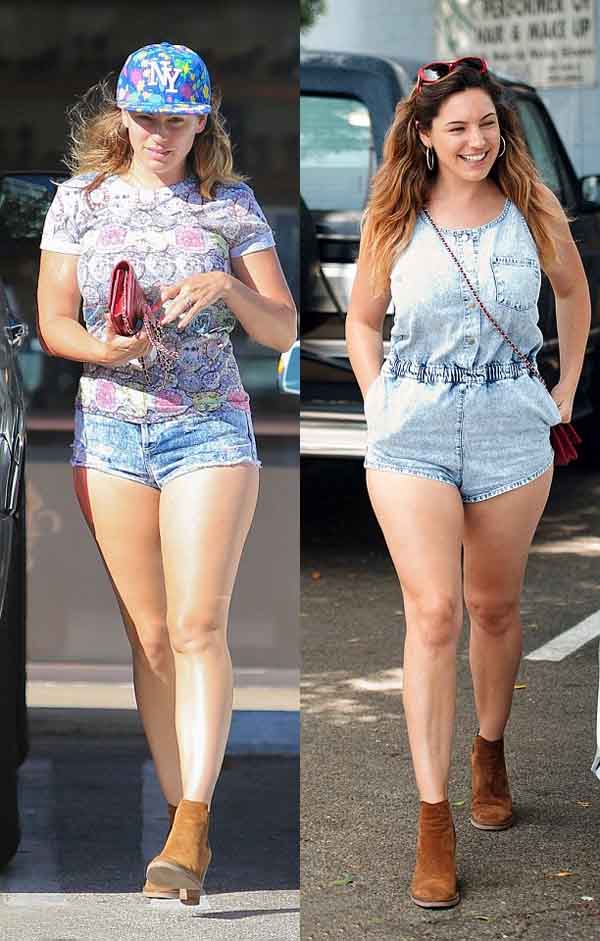 He teamed the daring look, which showed off his toned thighs, with a red short-sleeved T-Shirt and Converse trainers. His stunning companion happily ditched the make-up while also sporting a black pair leggings, a bright pink vest and matching trainers. The Lycra look showed off her shape while her long tresses were tied up in a relaxed top knot.  She shared a snap of herself during her outing while posing in front of some pretty blooms. She commented: 'Morning Ride to Golds Gym and passed these Beauts Flowers Linus LA California Living'.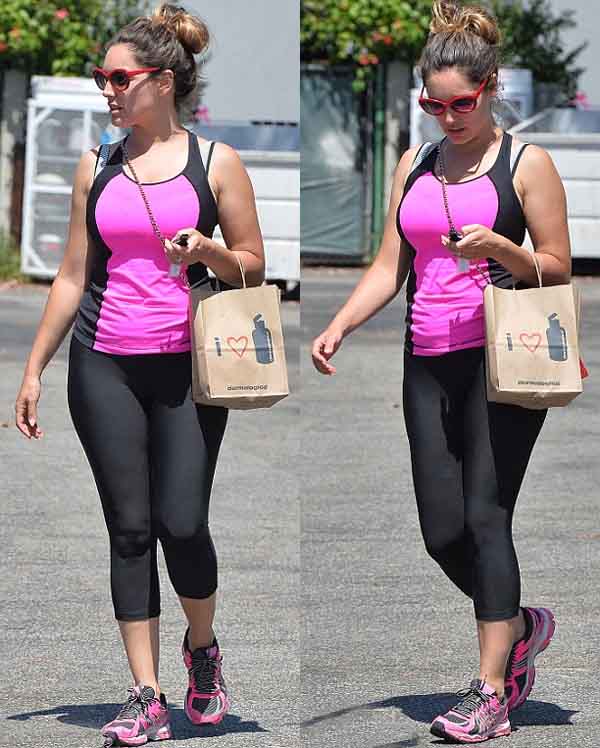 Meanwhile David shared photos of his work-out, oddly captioning one: 'Yeah that's right! We ain't playing about no more. A power like no other has been released. If you have the power and strength of mind follow to glory devildawg'. After working up a sweat, the couple – who got engaged in March – headed for some food to refuel and Kelly was seen leaving with a bag of skincare treats. She later got changed and headed to the head office of trainer brand Skechers in a pretty white lace dress. The star told her followers: 'Skechers HQ Manhattan Beach with the lovely Michael Greenberg. Signing my contract to be the new ambassador. So excited to be working alongside such a fantastic team'.