They've been married for ten years now. But even Kate Beckinsale's husband Len Wiseman, 41, still can't believe his luck. The producer could not take his eyes off his stunning 40-year-old wife, who turned heads in a chic ensemble while walking around Los Angeles on Saturday.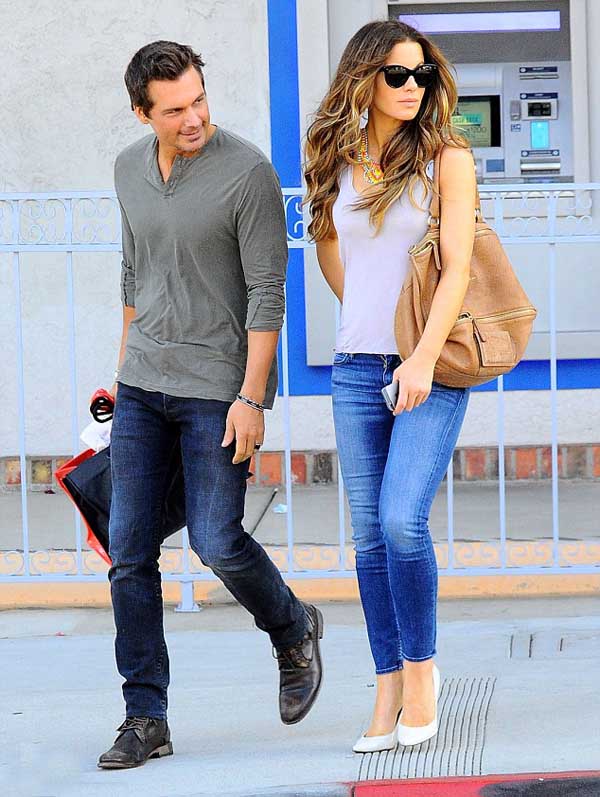 Kate Beckinsales was stylish in a pair of slimming jeans and a boost to her height with a pair of white heels. A champagne-coloured tank top showed off her toned arms to full effect, and a chunky rhinestone necklace added a splash of colour. She teamed the outfit with a pair of large sunglasses and a leather bag that slung over her shoulder. Len-Wiseman appeared to be admiring his wife's toned legs, which were put on full display thanks to her hip-hugging jeans.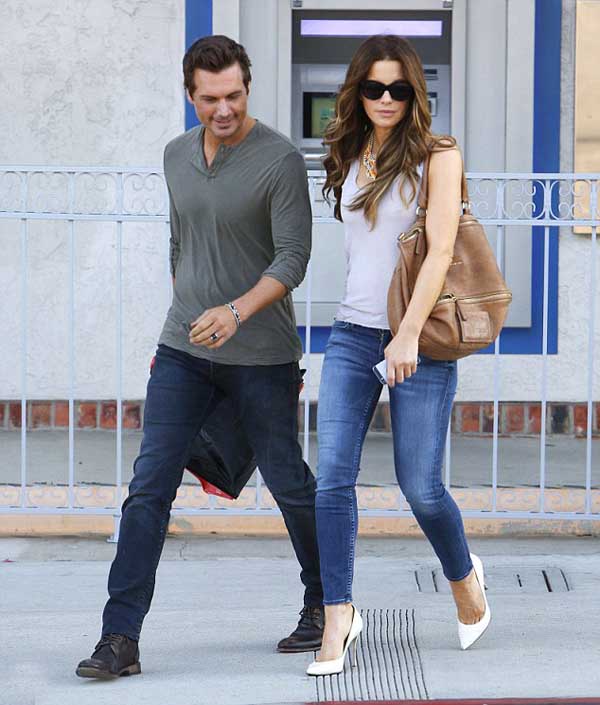 The Sleepy Hollow executive producer,  meanwhile, kept it comfortable in dark jeans and a snug grey top. The Underworld writer seemed to be completely besotted by his wife, and appeared to be hanging on her every word as they strolled together. The couple met on the set of Underworld in 2003 when both parties were still coupled up. Kate Beckinsales was then in a relationship with Michael Sheen – the father of her daughter Lily – while Len-Wiseman was still married to a kindergarten teacher.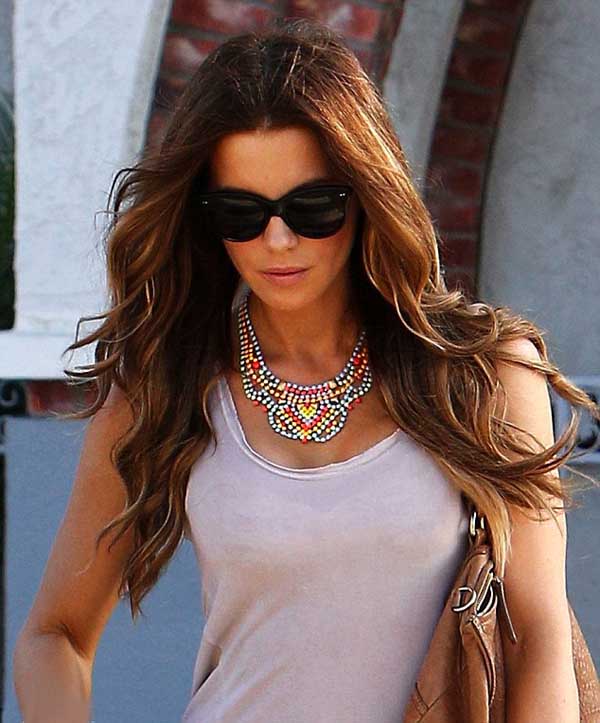 Meanwhile for Kate Beckinsales the actress will next appear in the film The Face Of An Angel, a flick that follows the Amanda Knox trials. As for Len, IMDB reports he'll be serving as a producer in the upcoming Underworld installment, Underworld: Next Generation. Few details have been released, although the film is rumoured to star India Eisley, the website added.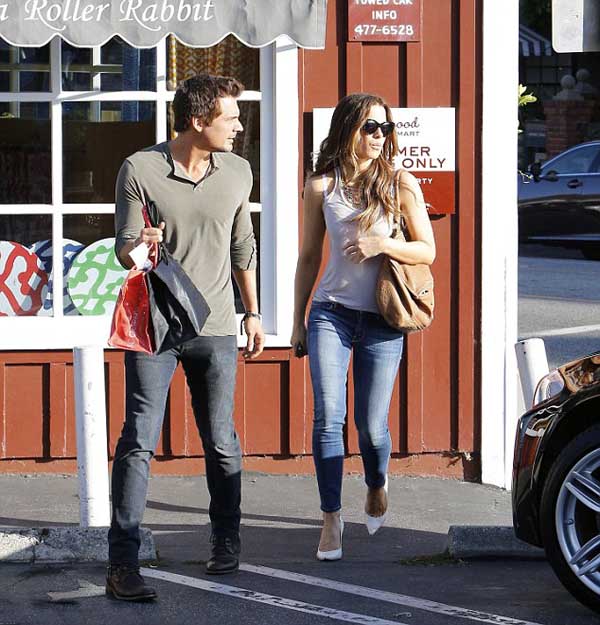 -dailymail