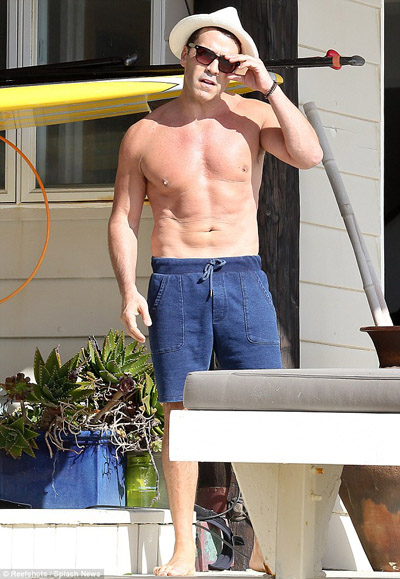 Jeremy Piven took full advantage of the warm weather in Los Angeles on Sunday – stripping down to a pair of blue drawstring shorts at the beach with his paddleboard. The 48-year-old actor flaunted a shapely upper body: toned abs, muscular arms and pectorals. The Mr. Selfridge star shaded his face with a beige fedora hat and sunglasses, as he lugged his board toward the water. Several beaded bracelets decorated his left wrist. Jeremy Piven Unfortunately, he gave up the attempted paddleboard session after determining there were no waves.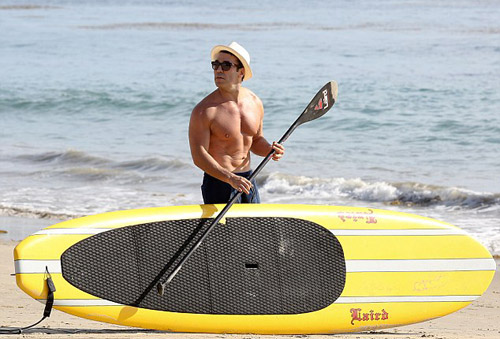 Mr. Selfridge returned in January for a second series – taking place five years after the first, as Britain is about to launch into World War I. It charts the the turbulent life of Harry Selfridge, Jeremy Piven who founded the West End department store, and portrays a society where customers are greeted by name as they walk into the famous shop, and men still stand when a woman enters the room. '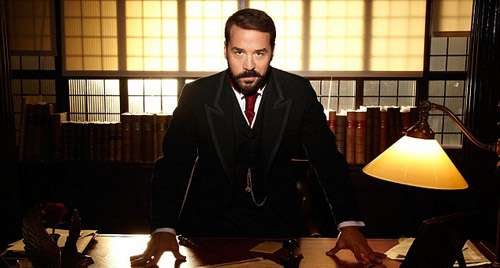 It's just a simpler time when people really had to communicate with each other and they could not hide behind text messages or email,' Jeremy Piven told The Lady magazine, speculating about the show's appeal. 'Maybe we're all longing for that.' The tall, dark, and handsome actor starred for many years as the crass and foul-mouthed agent turned studio head Ari Gold in the US television show, Entourage. However, he's found the filming process in the UK more pleasant. We do 12-hour days, which is a blessing.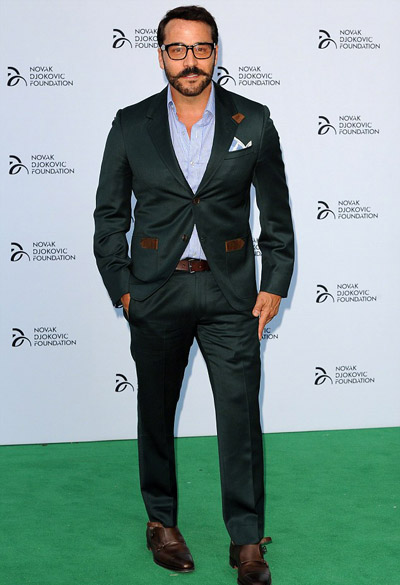 In the US, if you can get away with a 12-hour day you've done something right,' he said Jeremy Piven here they get it all done, and they don't skimp. That's one of the many things that's been so impressive about working over here – they figure out a way to work on their highest level in a very short amount of time compared with the way we do in the States. They're so efficient and it's really inspiring.' He is currently reprising his role as Ari Gold while filming The Entourage movie, set for a 2015 release.        
-Dailymail