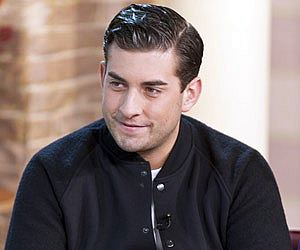 The TOWIE star James Argent faced the death at hand in a terrible car crash in Scotland but luckily had a narrow escape.
After a public appearance at Dundee University, James Argent was travelling to airport with his manager and a female driver in early morning when a deer just ran middle of the road and hit the car. According to James Argent, "I just saw this huge deer jump across the middle of the road and then heard an almighty thump. I was sure it would come smashing through our windscreen or we'd crash off the road. I was shaking with fear, I genuinely thought we were all going to die."
"The car was so badly damaged it needed to be towed away and another driver came to pick us up. I'm just so relieved that no one was hurt," he adds.
James Argent also released a tweeter message, "Guys I had a serious car crash in Dundee, I am ok and on the way back home to Essex. This has really taught me some things, Love you all! X".