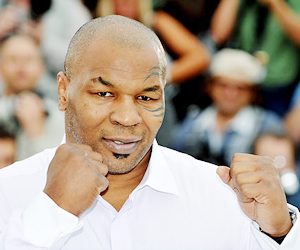 An intruder broke into Mike Tyson's Hotel Room when he was sleeping. Being lucky enough, the man escaped from the room before the ex-boxing champion Mike Tyson could wake up.
After attending Stevie Wonder's New Year's Eve concert, Mike Tyson and his family stayed at The Cosmopolitan of Las Vegas. In the night, when Mike Tyson was having a peaceful sleep, an intruder entered his room, Mike Tyson awoke with whoosh, but before he could comprehend something, the man ran away.
Hotel security was called but reportedly, nothing was missing or stolen from the hotel room.