Gerard Butler gulps down an Irn Bru as he soaks up the sunshine in Los Angeles. He may be a Hollywood superstar who can command multi-million pound paycheques but Gerard Butler is in no danger of forgetting his Scottish roots. The handsome 45-year-old actor visited Ye Old Kings Head pub in Los Angeles on Wednesday to watch his national football team lose to England and consoled himself afterwards with an Irn Bru.
[contentblock id=1 img=adsense.png]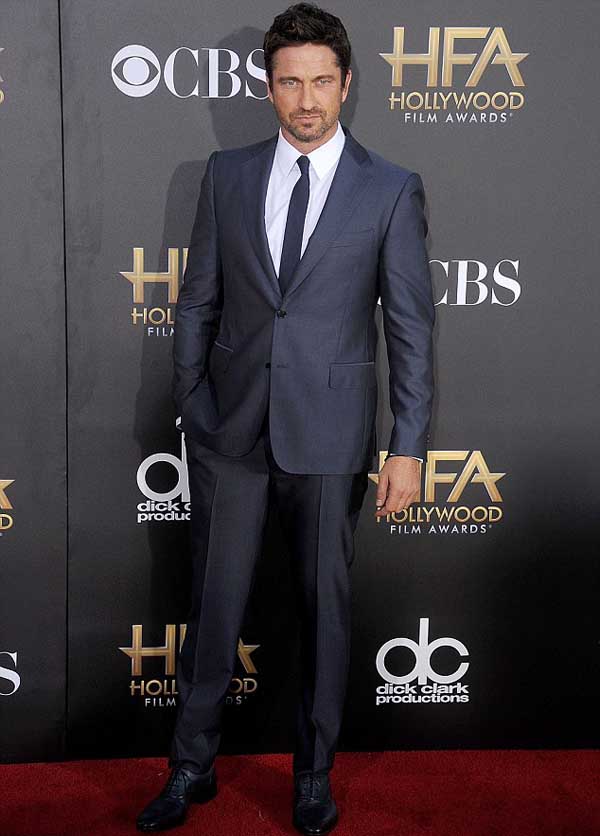 Despite Scotland's loss, Gerard couldn't have looked happier as he downed the famed fizzy soft drink, which after Scotch whisky, is often dubbed Scotland's national drink. Gerard, who was born in Paisley in Renfrewshire is a proud Scotsman and never misses an opportunity to wax lyrical about his native country.
Speaking about his home recently, he told the Scottish Daily record, 'Ah yes, it's the most unique place in the world. The people, the geography, the spirit – it's Scotland!' And he admitted that while living in Los Angeles  is great, he does get homesick.
[contentblock id=2 img=adsense.png]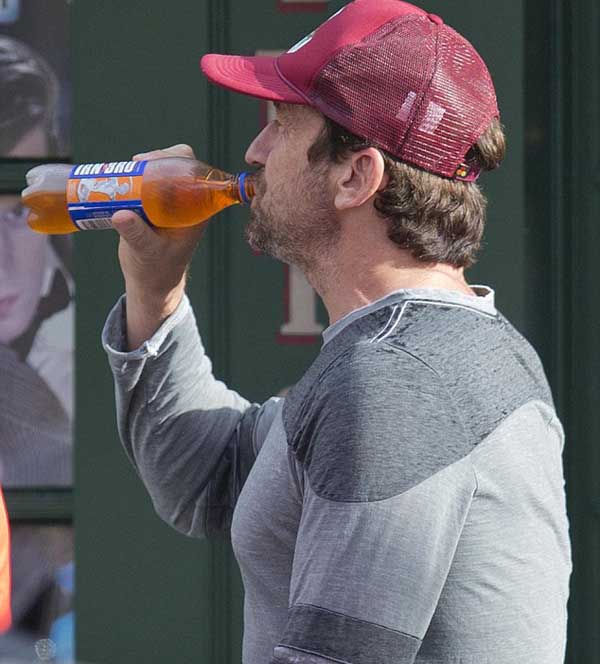 He said: 'In this job – and I am not complaining in any way – there is lots of moving around and not a lot of spare time to maintain the ties and closeness you have to your family and close friends. "It can be tough, but it makes the time we do get together back in Scotland all the more special. I like to spend my birthday back home with my family, and it is always a beautiful thing for me.'
[contentblock id=3 img=gcb.png]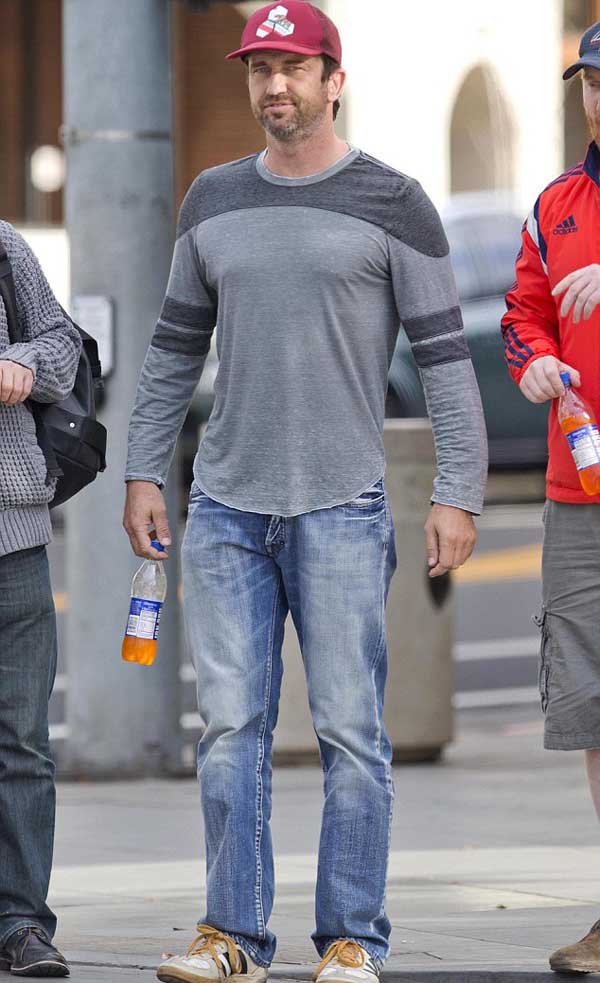 Speaking about the referendum for Scottish independence, which was rejected, Gerard told the Daily Mirror newspaper: 'I can't see any reason why Scotland shouldn't be independent. It's a different country with different attitudes, people and outlook, so why not?' Meanwhile, the notorious lothario appears to have finally settled down and is currently dating Morgan Brown.
It was recently revealed that Gerard's mystery lady is interior designer Morgan Brown following months of speculation into her identity. The successful business woman was once a model before moving into property and interior designing in her 20s. Morgan's mother, Karen Brown, also enjoyed a successful modelling career and had a child with legendary actor Peter O'Toole.