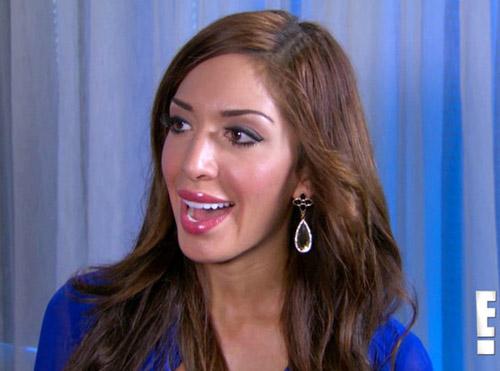 People may be confused as to why Farrah Abraham appears on this season of VH1's Couples Therapy by herself, so the former Teen Mom star is explaining exactly what happened. Contrary to previous reports claiming the reality star faked a relationship to get on the show, Abraham insists that she was actually dating someone, but was stood up when it came to recording the series. "Sadly, I was approaching into Couples Therapy, my significant other chose to feel that he didn't wanna be a part of it and led me under a different impression," she tells E! News.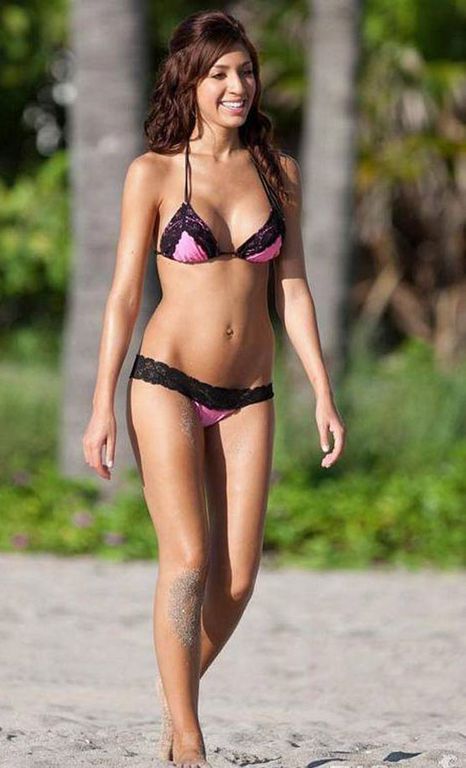 "So that was terribly hard to deal with at the time and then I was led to believe hopefully he will show up and maybe I can still do therapy and those things and it turned into doing therapy actually on my own."Farrah adds, "I was never broken up with. I was just neglected…He had some other situations that he was dealing with and I'm just happy that I'm not with that same person currently."The mother-of-one refused to say her ex's name, out of respect, but it's been revealed that the guy in question is her DJ Brian Dawe, the young guy she was seen smooching with in October.
Regardless, Abraham opted to continue the show with the "amazing" Dr. Jen, who Farrah Abraham shares, "helped me in a way of saying I can love myself in the meantime of being alone and this loneliness that I feel is not going to last forever, but in the meantime of getting from A to C—which hopefully is marriage one day—I have to go through B, which is really finding myself, really waiting for the right person who can handle everything that comes with me. And I can take the time to really get to know the person and if something doesn't work out from the get-go, I just need to say goodbye."
The brunette continues, "I will never make the same mistakes that I have made in my relationships." Although Farrah Abraham doesn't have a significant other to bicker with on the show, she's still getting a healthy dose of drama from the other housemates, especially former Real Housewives of Beverly Hills star Taylor Armstrong. The two reality stars have been openly feuding on the show, and Abraham couldn't really explain what's behind it all. "I'm just very sad that a lot of the older women in that household cannot help me and instead it's been very hurtful to feel that I can't even be close to them.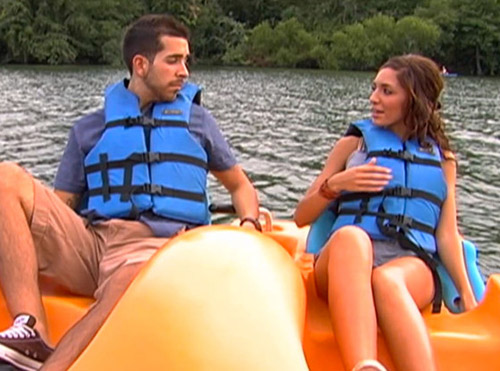 I don't really know what's behind them," she tells us, and adds that people will just have to see how the season unfolds and come up with their own conclusions.As the season continues, Teen Mom fans may be pleased to see a familiar face—Farrah Abraham ex Daniel Alvarez. "I agreed to appear on the show because I saw an opportunity for me to clear the air regarding Farrah and [my] past relationship," Daniel told The Ashley's Reality Roundup on his decision to appear on Couples Therapy.
"In addition and most importantly, I felt it was a good time to give Farrah some direct and honest feedback on what I experienced during our time together." He continued, "Although I didn't see Farrah's initial reaction, I don't believe she was surprised. She looked more upset than anything." In fact, he and Farrah haven't spoken since their televised breakup on the last season of Teen Mom. "I have not kept in contact with Farrah. The last time we spoke [before this] was during our breakup and the last communication with her was a few days later when she was texting me all sorts of obscenities." -Eonline