This is becoming a trend. A new Fast & Furious movie prepares to race into theaters. And Vin Diesel, drunk on pride and overflowing with confidence, begins to tell reporters that this time, the Academy is going to recognize the brilliance of the cars-and-chaos soap opera.
[contentblock id=1 img=adsense.png]
This time, Furious is winning Oscars. Diesel did it for Furious 7, a sequel that did in fact get a Golden Globe nomination (for Best Original Song). And now he's pumping up Fast 8 director F. Gary Gray.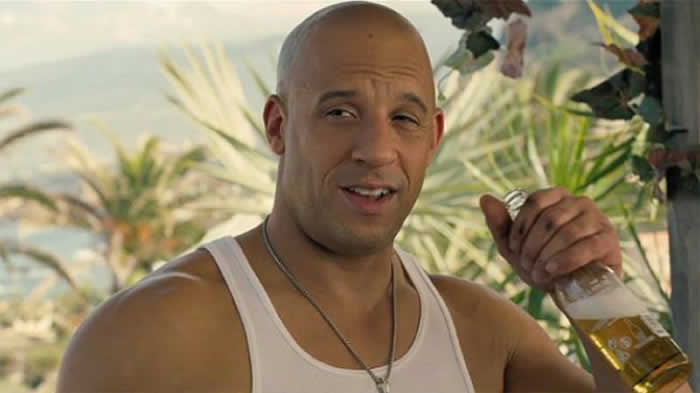 Vin Diesel was speaking to ET about his role in the upcoming Ang Lee film Billy Lynn's Long Halftime Walk, when he was asked if he thought that F. Gary Gray would get Oscar recognition for Fast 8 because the Academy snubbed his Straight Outta Compton. Naturally, Diesel jumped on that notion, telling ET: Vin Diesel wasn't the only one championing Furious 7's Oscar hopes. Director James Wan believed that the work done by his team behind the scenes to completePaul Walker's performance (and finish the film) helped make the movie awards worthy.
[contentblock id=2 img=adsense.png]
But then Fast & Furious franchise never tried to be Oscar bait, and even with F. Gary Gray behind the camera, it's likely not going to get an awards boost — or even a studio push. Still, I admire Vin Diesel's confidence in the franchise that continues to give him life. Fast 8 continues the saga of Dominic Toretto (Vin Diesel) and his thrill-seeking family as they recoup following the "retirement" of their brother, Brian (Paul Walker), and deal with a new threat in the form of Charlize Theron. The Rock, Kurt Russell, Michelle Rodriguez, Tyrese, Helen Mirren and Ludacris co-star in the sequel, which will open in theaters on April 14, 2017. And if Vin gets his way, it will sweep the Oscars in 2018.