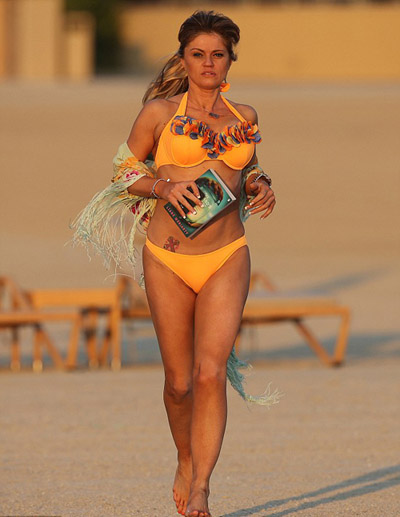 She has suffered a lot of heartbreak over the last few months as she faces losing her £2.5million home following the breakdown of her 12 year marriage to Kevin Jenkins. So its little surprise that Danniella Westbrook decided to treat herself to a sunshine break in Dubai at the beginning of the month as she gears up for her first Valentine's alone in many years. The 40-year-old, who is currently seeking divorce, was spotted taking her mind off things, while wearing a very eye-catching bikini as she jogged on the beach.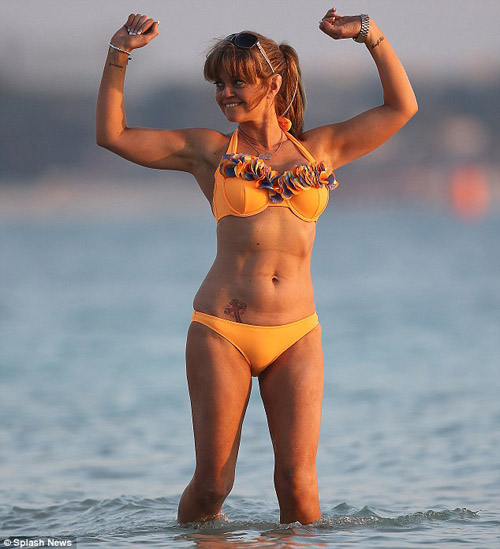 Showing off her slim frame the actress, who recently said she was penniless, wore an orange bikini which featured embellished detail around the top. She wore a floral and fringed kimono style top as a cover up as she took to her sun bed in between strolling along the sand. With her hair pulled off her face in a ponytail it was clear to see she had plenty on her mind and not even her lush surroundings could take her mind off things entirely.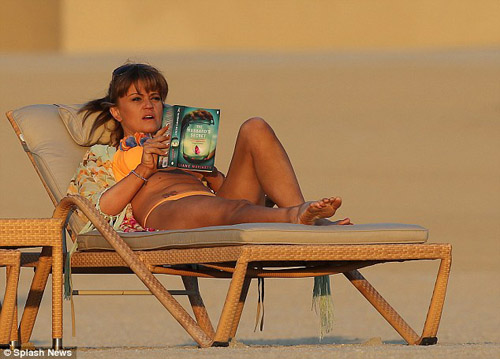 Danniella Westbrook who is known for her role as Samantha Mitchell on EastEnders and also for her former cocaine habit which saw her spend £250,000 on the drug and undergo reconstructive surgery on her damaged nose, was also seen carrying a novel. The book in question is New York Times best seller The Husband's Secret by Liane Moriarty which tells the story of mother of three who discovers an old envelope in the attic. Written in her husband's hand, it says: to be opened only in the event of my death. When she opens John-Paul's letter it confesses to a terrible mistake which, if revealed, would wreck their family as well as the lives of others.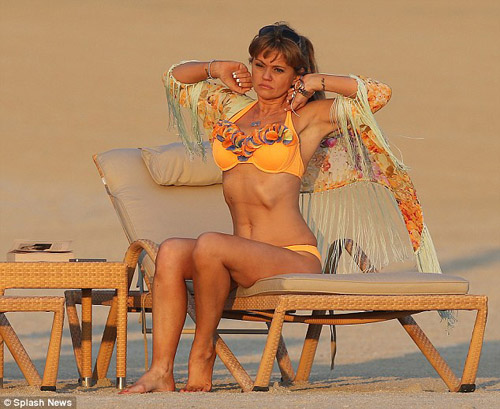 The novel no doubt resonates with Danniella Westbrook who is currently going through a hard time with her own estranged husband. Just last weekend she was forced to take to Twitter to defend herself after Kevin gave a tell-all interview to The Sun on Sunday. She then added: 'I DUMPED HIS SORRY LAZY ARSE. Now take ya money & ya lies & move along please. No room 4 "Mr I must look like the saint always" In our lives.'
-Dailymail