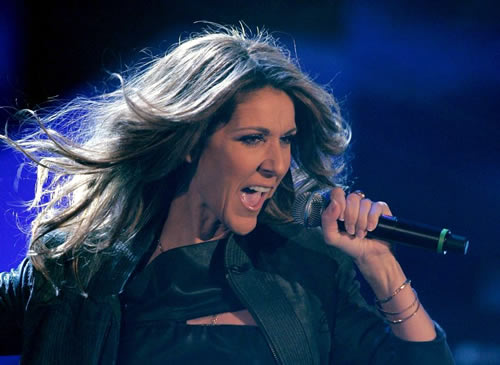 AEG Live believes Michael Jackson wouldn't have earned $1.5 billion if he were still alive. The concert promoter, which is being sued by the King of Pop's mother Katherine Jackson, because she thinks the company is responsible for his death from acute Propofol intoxication in 2009, dismissed the Jackson family's claims that the 'Thriller' singer would have earned the huge sum, by insisting Celine Dion is bigger star and is worth $400 million.
AEG executive John Meglin took to the stand in the wrongful death lawsuit on Thursday (25.06.13) and, according to gossip website TMZ.com, he told the jury that it is his opinion that the 'My Heart Will Go On' hitmaker is a more bankable star. Meanwhile, Michael's ex-wife Debbie Row will allegedly testify that he abused prescription drugs for decades when she is called to the stand early next week.
The Jackson family are suing AEG – who organised the singer's 'This Is It' residency, which would have seen him perform 50 concerts in the O2 Arena in London – for hiring and not properly investigating Dr. Conrad Murray, who was convicted of involuntary manslaughter for his role in Michael's death.
However, AEG claim it was Michael who demanded and hired Dr. Conrad Murray and asked for the super strength anesthetic, Propofol. The trial started in April and is expected to continue until September. – Femalefirst