Some of our favorite stars showed up at Wimbledon in London on Sunday to catch Novak Djokovic beat Roger Federer in the men's final.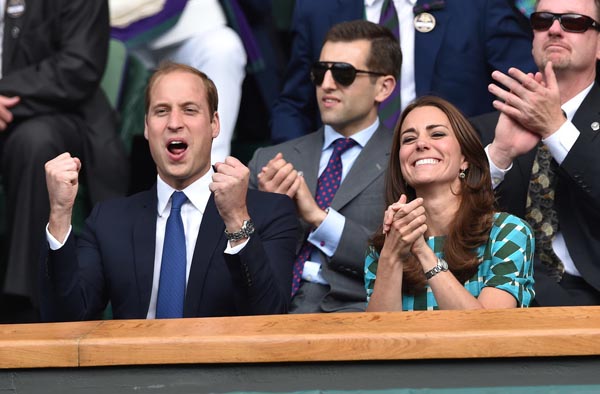 The excitement wasn't limited to the court, though — all eyes were on Prince William and Kate Middleton, who let their intense feelings about the match be known, and David and Victoria Beckham, who brought a high dose of glamour to the royal box.
Pals Orlando Bloom and Kate Beckinsale and cute couple Chris Hemsworth and Elsa Pataky also brought star power to the stands, and earlier in the week, Bradley Cooper and Suki Waterhouse chatted and joked around in their exclusive seats. Keep reading to see all the celebrities we've seen at Wimbledon so far!