She is one of the most famous of the Victoria's Secret Angels. And even on a cold day, Candice Swanepoel feels more comfortable in a bikini.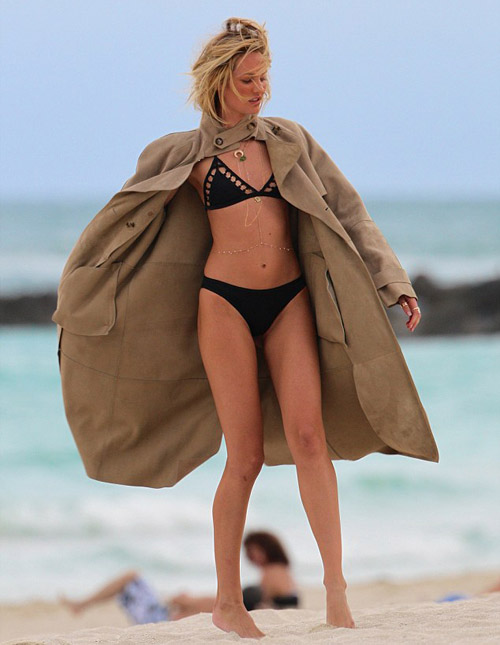 The 25-year-old was seen modeling a two-piece on a blustery day in Miami, Florida on Wednesday for an upcoming Marie Claire photo spread. The South African beauty showed off her toned figure in the stylish black swimsuit, which featured a cut-out pattern along the top.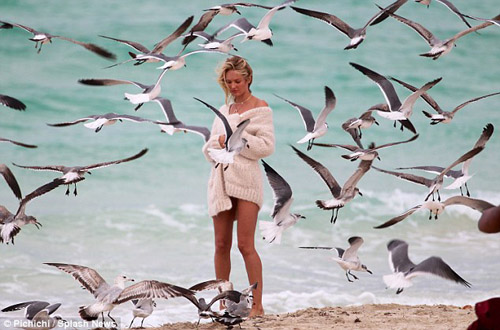 Rather unusually, Candice Swanepoel wore a camel-coloured coat over the bikini, clasping it closed at the neck while keeping the rest unbuttoned. She wore her highlighted blonde hair in a loose braid, and kept her make-up natural. Her hair was whipped around by the wind, but the supermodel didn't appear bothered, gamely posing and laughing, taking the inclement weather in her stride.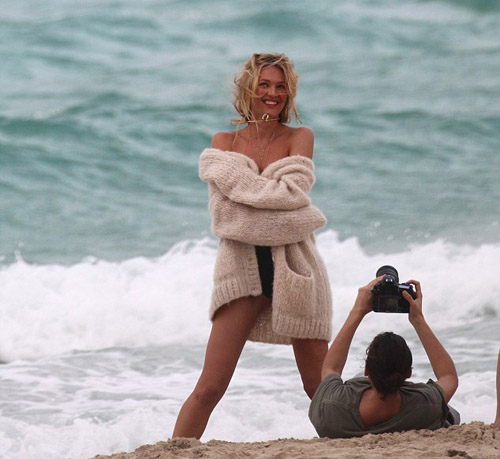 Candice Swanepoel was later seen wearing a cosy oversize cream sweater worn over another black bikini. She stood at the water's edge as a photographer snapped pictures. At one point, Candice was surrounded by a flock seagulls as she looked contemplatively at the ground.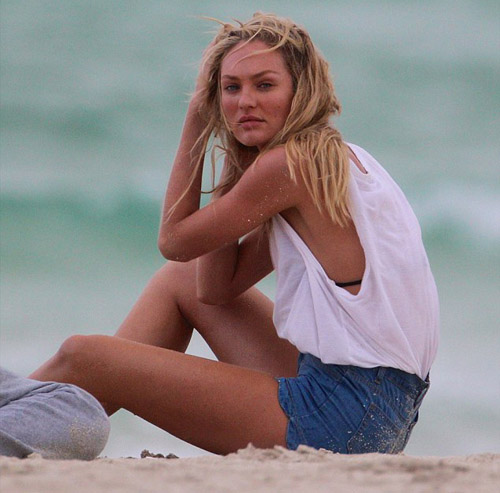 She then showed off her flat stomach in light-wash jeans and a cropped black and white striped sweater. The jeans featured a black embellishment on either side, and Candice Swanepoel added a boho touch with a tummy necklace and multiple rings and bracelets.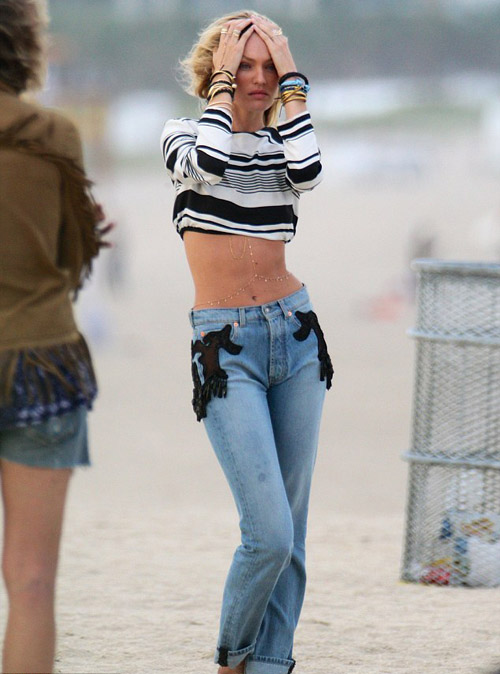 Candace was no doubt enjoying a respite from the non-stop demands of New York Fashion Week. The blonde beauty walked the runway for numerous designers including Alexander Wang and Desigual. Candace was pictured bundled up warmly against the chilly weather as she left the Desigual show on Thursday.  
-Dailymail