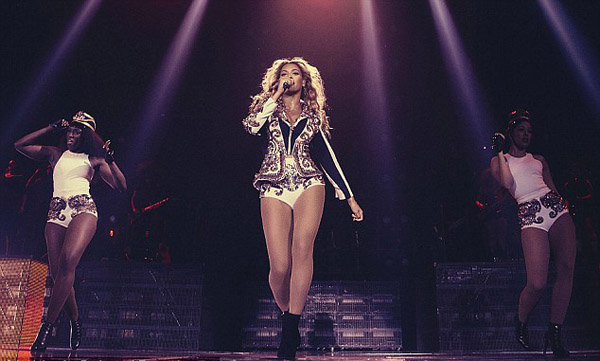 Her self-titled album debuted at number 1 and ranks 24 on the year's list of best-sellers three days after release. So Beyonce had every reason
To shake it up as she took her Mrs. Carter Show World Tour to Washington D.C. on Wednesday. The 32-year-old superstar was outfitted in a black, gold and ivory brocade bodysuit that showed off most of her toned, shapely legs. She had the confidence of experience as she strolled forward in black booties, with microphone in hand, towards her audience. The lights behind her made her cascading honey-tinted hair shimmer as her back-up dancers formed an interesting assembly all around her.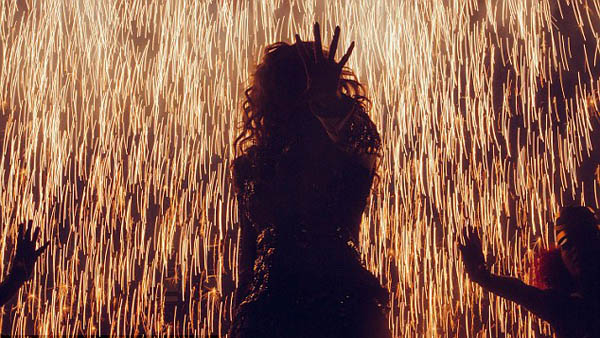 Beyonce's tour kicked off in April and, after countless shows and travelling around the globe, the entertainer still had the energy of a wildcat. The singer was seen at one point leaping across stage through the air, her dance troupe in perfect unison with her. Beyoncé Knowles new 31-track album, which was released on December 13, features collaborations with Drake, Frank Ocean, Sia, Justin Timberlake, Pharrell, her husband Jay Z and their one-year-old daughter Blue Ivy.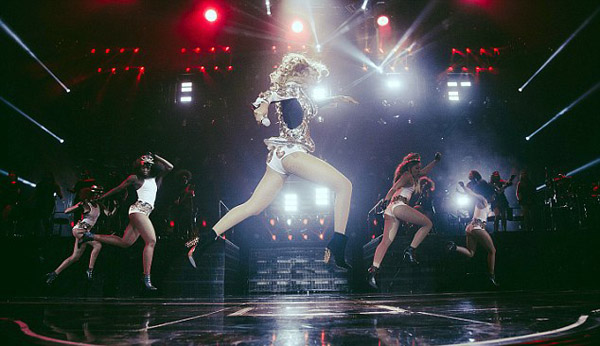 The star – whose net worth is reportedly around $300 million – also unveiled part 1 and then part 2 of a mini art feature, aptly named Self-Titled, that gives fans a glimpse into how the album came about. Beyonce also shares that nothing compares to the love of her family.'Nothing feels like my child singing "mummy,"' Beyonce reveals.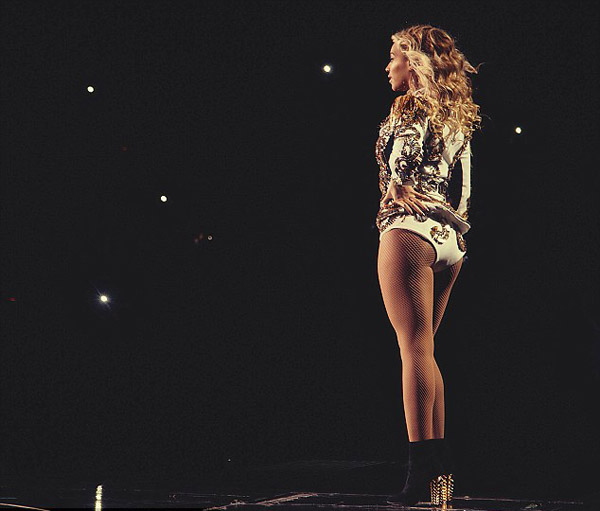 'No, nothing feels like when I look my husband in the eyes, nothing feels like when I'm respected, when I get on the stage and I see I'm changing peoples lives.' Included in the mini art feature are rare clips of herself performing as a teenager before her big break with Destiny's Child whose group hits include Jumpin' Jumpin and Say My Name. -Dailymail